What started as a bath care product she saw on vacation soon became the reason for a mid-career switch.
Karene Wong was holidaying in Taiwan in 2016 when she came across natural handmade soaps and found them quite interesting. Shortly after returning home, she found herself having to think about an activity to do with her young nephew. When she searched for kids' activities online, soap making popped up, and Karene thought it would be a good activity to do with her nephew.
She enjoyed the soap making experience so much that she bought a few types of handmade soaps to try and realised they were all of different qualities. Then a journalist for mainstream Chinese newspapers, she was intrigued by soap making and decided to find out more.
Saving Her Own Skin – Literally
While soap making may be an interesting hobby to pick up, there was a more personal reason why Karene was keen on it. She has lived with eczema since her primary school days and heard that using handmade soap could help to alleviate the symptoms.
"I had eczema all over my arms and legs, and my skin would often become very itchy. When I scratched it, the skin would peel and become watery open wounds. It got so bad at times that water would drip from the wounds and my clothes would get stuck on them. Whenever I peeled the clothes away from the skin, there would be bloodstains on those areas," she recounted vividly.
Making things worse was her active lifestyle throughout primary and secondary school, where she played a variety of sports such as athletics and volleyball.
"My skin often became very itchy after I came into contact with mud and grass. My mum used to tell me to not do sports because it would worsen my skin, but I didn't listen. As a youngster, it's a bit difficult not to play," Karene recalled with a laugh.
As debilitating as eczema sounds like, Karene thought her skin condition was normal and did not think she had a problem until she went to university.
"I realised in university that it was a problem because I had to wear my own clothes and noticed that not everyone had a skin problem. I stopped wearing shorts because there were rashes and scars from eczema and started to wear long jeans. However, other than having to change my clothing, it did not affect my life very much," she shared.
Turning Point
To manage her condition, Karene had been relying on a topical skin cream which was applied onto affected areas whenever she needed. With no cure for eczema currently, treatment simply aims to heal the affected skin and prevent the flaring of symptoms. Ironically, she had not been a soap user growing up, always opting for shower gel as it was trendier.
However, after making her first batch of soap in 2016, Karene used it throughout 2017 and had a breakthrough.
"My condition improved — my skin didn't feel dry after showering and I wasn't using the cream as often. Eczema does not heal and never goes away, but the outbreak cycle prolongs and the condition becomes less serious," she explained.
Encouraged by the results, Karene made more soap and shared it with her then colleague whose son had eczema. From there, her passion for soap making grew. She headed across the causeway to learn the cold process technique, which combines ingredients such as oils, lye, scents and colourants to create a chemical reaction called saponification to form soap.
"What makes the soap different is the use of different types of oil with different properties. You're like a magician trying to mix different things to create something, which is quite fun. I was proud of being able to make my own soap.
"The process of making it and using it was very soothing, and I became 'addicted'. I went to Johor Bahru a few times to take courses on soap making because those in Singapore were not as comprehensive as I wanted," she shared.
Throughout 2018, Karene kept getting low-grade fever very often, but could not figure out why even after a full medical check-up. Although she joked about being 'allergic' to work, she later took it to be a sign that her body was telling her to take a break from her job.
"I was 44 then, and taking a break meant that I may never go back to the workforce again. It was a risk, but I knew that if I continued to have frequent bouts of low-grade fever, it was not a way to live," she revealed.
Starting Out
Karene took a leap of faith and quit her journalist job in August 2018. Mysteriously, the low-grade fevers stopped almost immediately.
To make ends meet, she took on freelance copywriting and translation jobs. To supplement her income, she decided to pursue her new hobby – soap making. After leaving her job, she flew to Taiwan to take up soap making courses for a month, where she learnt how to make different types of soap including cream and liquid versions.
After a couple of overseas trips to tick off some items on her bucket list, she embarked on a newfound career as a soap maker. Her company, Nomadic Penguin, was born in June 2019 to organise workshops on making cold process soaps, soy candles and clay diffusers, which she conducted out of a studio along Upper Thomson Road. She also has an Instagram store penguin_on_the_road to sell the products she makes.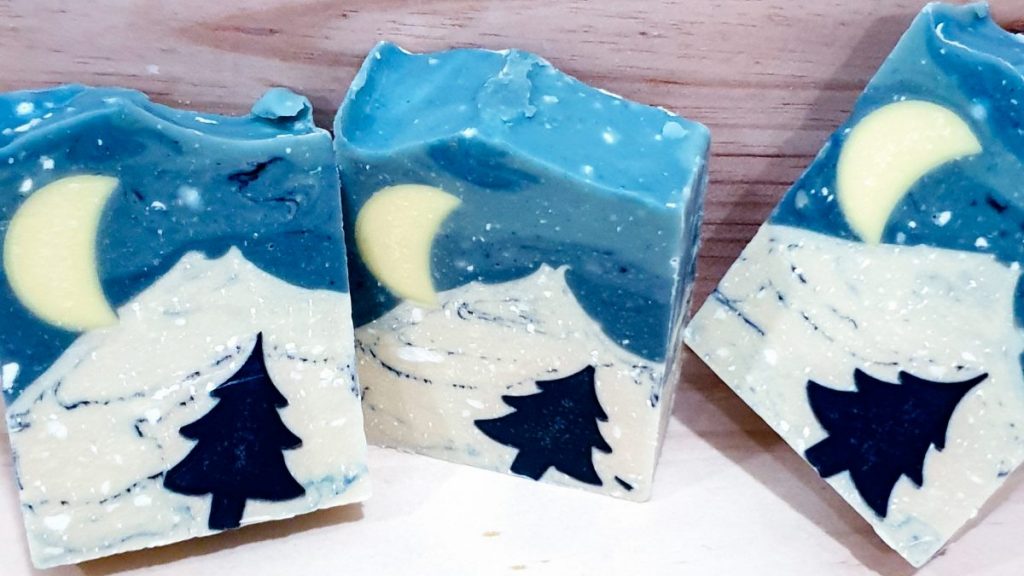 "Soap making alone may not be sustainable, so I took up soy candle making to complement it. It's quite similar to soap making because it offers a platform to unleash my creativity and do all sorts of designs. I took a soy candle making course with certification from the Korean Candle Craft Association. Making clay diffusers was a module in candle making so I decided to offer a course in it as well," revealed Karene on how she started the business.
Hurdles to Cross
While picking up the skills for her business came easily for Karene, marketing the courses and products online did not.
Karene knew that digital marketing was essential to her marketing strategy. However, being a rather reserved person, she was hardly on social media and knew little about using it for marketing purposes.
"I had to learn digital marketing the hard way by looking at other Instagram accounts and mimicking the way they did it. It was quite a challenge, and I didn't have anyone to ask for help. I also had to struggle with doing this on top of other freelance jobs. However, these challenges didn't stop me. I'm quite stubborn, and if I want to do something, I will get it done," she shared.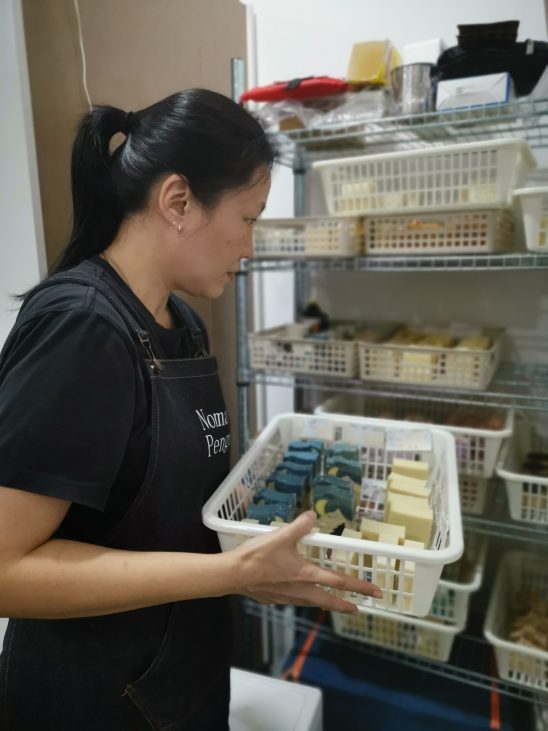 Business was slow at first. That made Karene, then aged 45, think twice about whether she had made the right decision for her career.
"There was one month where there were no classes at all even though I had listed them on Eventbrite and other similar platforms. I was worried but I didn't complain and cry about why nobody was coming to my courses. Being very 'thick skin', I started sending promotional posters to my friends to ask them to support me — it was a big step for me because I don't usually do that.
"I had to change my lifestyle as well because my income had dropped by about 80 per cent. I couldn't travel as much or do fine dining as I had spent most of my savings on the business, bucket list travels, and taking courses. I was also supporting my parents and didn't want to shortchange them, so I still gave them an allowance and took them on out.
"I was most concerned that if I didn't make it, and I couldn't get back to a full-time job at my age, what would become of me in my old age? The most worrying is the medical bills," explained Karene.
Fortunately, business picked up during October to November 2019 and that gave her the confidence she needed to press on.
Coping with COVID-19
The COVID-19 pandemic hit the business in early 2020 and ground it to a halt – just as it was blossoming. 
"I stopped physical classes in March before the circuit breaker because there were many people in my classes and there was a risk of cross-infection.
"I'm not digitally savvy, so I had to figure out how to do things online. I did one virtual video class on soap making but didn't continue as I wasn't very comfortable with conducting online classes," she shared.
The silver lining was that the demand for freelance translations and copywriting had shot up, thus enabling her to survive.
Nomadic Penguin has since resumed physical classes since October 2020 at a new location in Midview City.
"My heart was with my business, and I wanted to try to find a way to keep it alive. My new studio is a bit smaller and the current class size is about four. Before COVID-19, I could fit in about 15 people," Karene said.
While the business has been affected by the health crisis, her fire for entrepreneurship has not ebbed one bit, and she plans to continue for as long as she can.
"I find so much joy in it, I don't see it as work. I never stop thinking about my business — it's always about what can I do next on social media, what are the next soap designs I want to make.
"I'm still able to cover the rent, so I haven't reached the point where I want to quit yet," she explained.