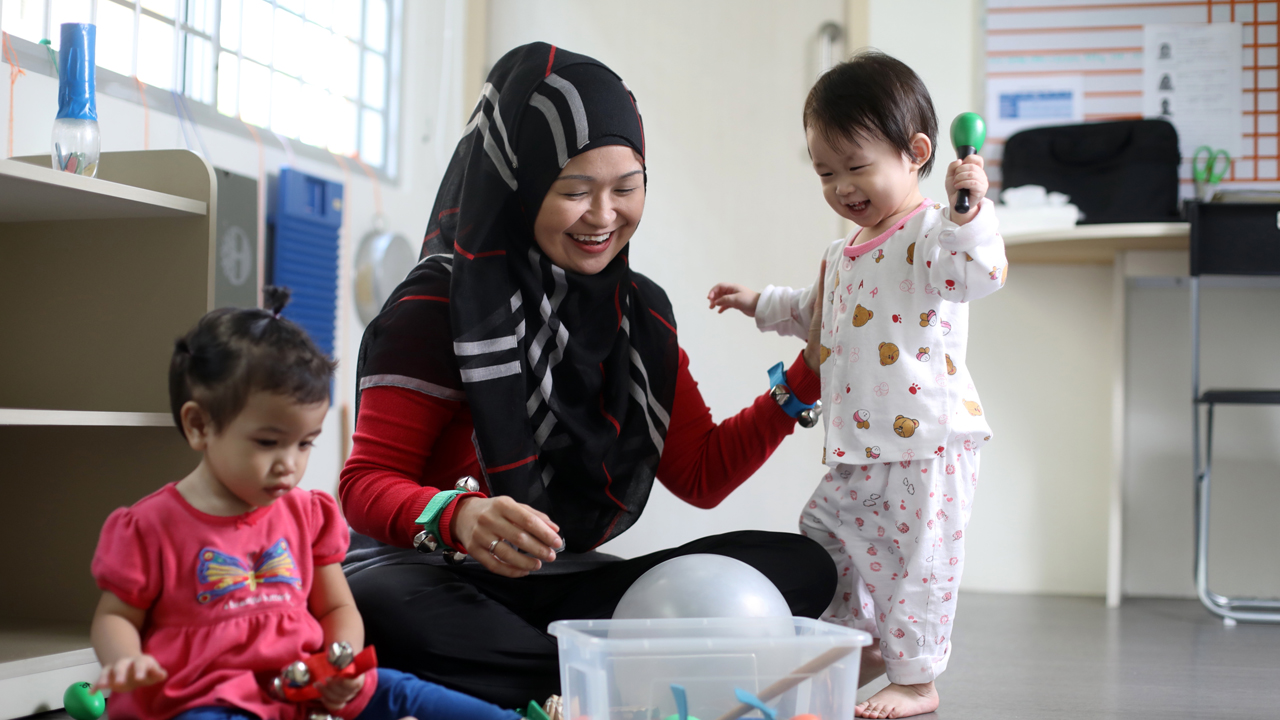 Aspiring to be a teacher in the past, Intan Ismail, did not do as well as she hoped in school. The 36-year-old did the next best thing, becoming an infant educarer working at My First Skool's centre in Woodlands Circle.
As an infant educarer, she takes care of children ranging from newborn to 18 months old. Without a minimum qualification of three GCE 'O' Level subject passes, she did not have the requirements to upgrade herself and take care of older children.
"I always wanted to be a teacher but then I thought to myself that I was just going to be stuck in this role," Intan explained.
But that didn't stop her from being motivated at work – she carried a positive attitude and did her best.
Seeing Her Potential
As she is currently one of the most senior infant educarers at work, she has gone on to be a mentor to new trainee educarers who join the centre. She also does the administrative schedules and roster for all the infant educarers at the centre.
She said: "I'm glad that my principal saw my potential and put a lot of trust in me to carry out these tasks."
She was also a recipient of the Leading Foundation Teacher Awards in 2015, an annual award to encourage and recognise excellence in the caring and teaching of children in early childhood and special needs schools.
Chance to Upgrade
Having showcased competence and experience at work, she was recently nominated by her principal to take on the Advanced Certificate in Early Years – sponsored by NTUC First Campus – which will allow her to take care of children age zero to three. From there, she will get the chance to upgrade even further to take on a diploma course to be qualified to take care of children up to kindergarten level.
Currently undergoing the part-time course three times a week after work, she credits her nine years of experience for making it easier to juggle work and study. She is expected to graduate in April next year.
As a mother of four, the hectic work-school-family schedule does not deter her as she looks forward to upgrading even further after graduating.