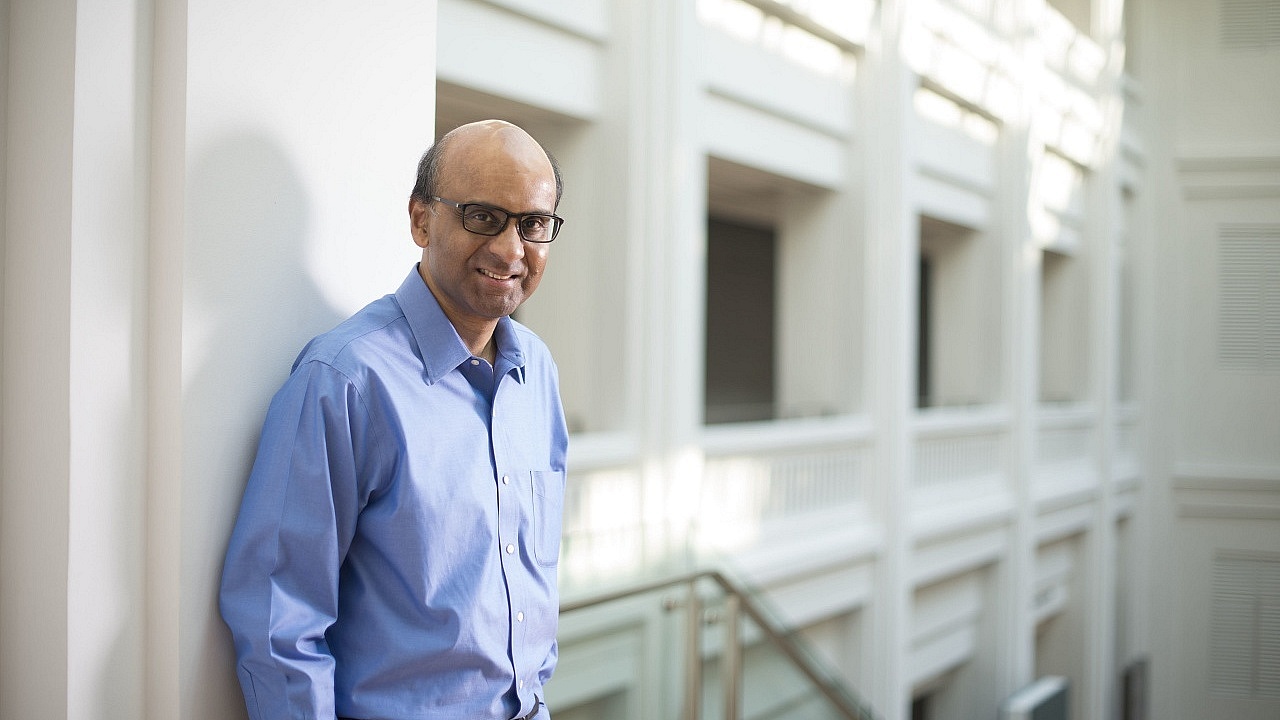 Deputy Prime Minister (DPM) and Coordinating Minister for Economic and Social Policies Tharman Shanmugaratnam was conferred the Medal of Honour for this year's May Day celebrations. He speaks to us on tripartism, unions, policies and workers.
Q: You were an advisor to the Singapore Industrial & Services Employees' Union (SISEU) from February 2007 till March 2011 and the Chemical Industries Employees' Union (CIEU) from April 2002 to January 2007. How did the involvement help you with your policy formulation?
DPM: There is nothing like listening to people who are on the ground, either organising workers or trying to run their businesses well. What we used to do, both in SISEU and CIEU, was to meet unionists and businesses jointly and chat about the problems and what we could do together. I found that very useful in shaping policy. You know what the problems are, you know what's realistic and you try and craft policies that can be really implemented and aren't just based on an ideal.
Q: You are the Chairman of the Board of Governors of the Ong Teng Cheong Labour Leadership Institute (OTCi). Tell us a little about that role. 
DPM: It has really been my privilege to serve in OTCi for many years. The unionists who take the OTCi courses are inspiring examples of lifelong learning themselves. They are mainly in their mid-30s to late-40s, and some in their 50s. They have been out of school for a long while, and studies are not the first thing that come to anyone's mind when we are there. They share the same challenges, and spur each other on. OTCi has also been transformed over the years through the efforts of the leaders of the Labour Movement, the academics and the rest of us who are working with them. It has got a much broader reach. It not only addresses the learning needs of union leaders but also a growing group of professionals, managers and executives, those working in small-and medium-sized enterprises, and also the freelancers. These are very important, new priorities for NTUC and we have been bringing them onto our OTCi programme as well.
Q: In this era of disruptive technologies, how will the Government ensure that low-wage workers are not left behind?
DPM: We are not sparing any effort in helping lower skill workers, and there is more to be done. A fair number of them are still in informal or irregular work. We must, as much as possible, get them trained and ensure employers treat them fairly. I would say we still don't have a widespread management culture in Singapore of wanting to invest in developing each and every individual in the team. We have to have that much more inclusive culture to be widespread amongst management.
Q: What can the Labour Movement do to bring about this inclusive culture?
DPM: The union movement is working with employers, nudging and pushing them to invest in workers' learning, and to make full use of Government schemes. It's about collective bargaining not just over wages, which is of course important, but negotiating over the effort and investment that companies must make in workers' learning.
For more coverage on NTUC May Day Awards 2017, head over to our dedicated features page here.