We all know (and have probably been to) Home-Fix for its quality lifestyle and home improvement products. But with DIY becoming more and more popular with the home-shopping crowd, Home-Fix has capitalised on this trend to introduce a suite of "Doing-It-For-You" services, which interestingly, aim to empower consumers with the tools and knowledge to 'do it themselves'.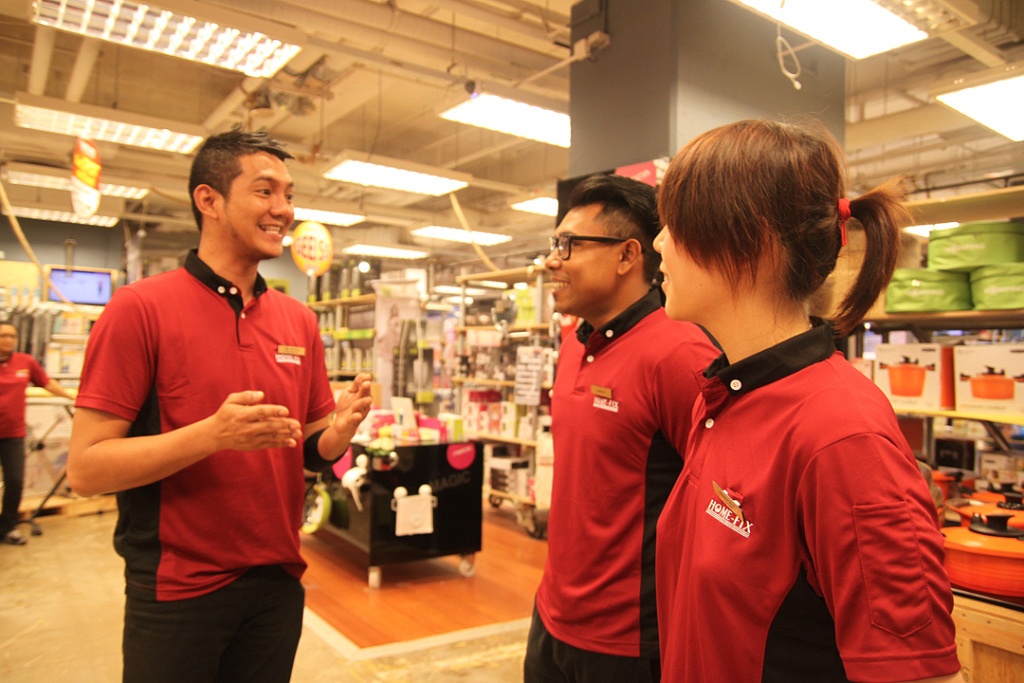 This ideology that there is always room for improvement is ingrained in the company's culture. For instance, the company firmly believes that in order to help their consumers, they must first improve the service levels and quality of their staff.
How?
For starters, all Home-Fix employees enjoy NTUC membership, entirely paid for by the company. This allows them to enjoy highly subsidised rates to pursue skills upgrading training and courses to continuously improve themselves.
But that's not all. Home-Fix's Managing Director Mr Low Cheong Kee says, "In addition to workplace and career advisory services provided by the union, NTUC membership also offers a slew of health and lifestyle privileges that benefits our employees."
His employees, of whom about 70 per cent are Singaporeans, also have the option of flexi-work, should they need to. This runs up to 24 days a year, with staff being able to claim $600 in flexible benefits. At Home-Fix, frontline retail staff work a typical five-day work week.
"The flexi-work scheme extended to our employees not only serves to promote greater work-life balance, we also hope that it serves as a motivation for our people to work more efficiently," said Mr Low.
To attract more local talent to join the retail industry, Home-Fix has also adopted the Earn and Learn Programme, which is a work-study programme designed to give fresh Polytechnic and ITE graduates a head start in careers related to their discipline of study.
Against manpower and productivity challenges which typically plague SMEs, Home-Fix is a striking example.
And perhaps, we need only to look at its newest suite of services, aptly named "Doing-It-For-You", to have an idea of how Home-Fix has harnessed the power of personal empowerment to deliver on their promise to us – the end consumers.