They say that curiosity killed the cat.
But for one man, curiosity cost him 33 years of his life.
Stephen Ong was just 15 years old when he had his first taste of drugs. He became hooked after one month and resorted to using it every day.
Like many other drug addicts before him, Stephen's initiation with drugs began out of curiosity — his friends were the trigger, and peer pressure was the catalyst.
Stephen's father caught him for taking drugs at the age of 17, and he went to a drug rehabilitation centre for six months.
The year was 1978, and it would mark the start of seven stints in prison and various rehabilitation facilities spanning over 30 years of his life.
"My father brought me to a doctor for drug addiction, but the doctor couldn't help me. Then he found a rehab centre and decided to send me there," Stephen recalled.
The Struggle is Real
He was back to his old ways after one month out of the rehabilitation centre.
The cycle of incarceration kept repeating himself because he could not control his addiction. Taking drugs gave him a euphoric feeling that kept him coming back for more.
"Drug taking is a disorder like diabetes," he pointed out.
Whether it was prison or rehabilitation facility, the authorities increased his sentence each time he went in. The reality for Stephen was that drug addiction was his real prison.
"It's not a happy time being in prison or drug centres. I don't want this sort of life, but it's a disease, and I lost control. I've wanted out since I was 17," he revealed.
Stephen recalled how his young life was in constant turmoil when he was high, with gang fights, quarrels and traumatic events being par for the course. He was also often on the run from the law. On one occasion, the police came to his house to arrest him.
The time in jail, however, also led him to face a number of his demons, among them low self-esteem and insecurity, which sometimes resulted in paranoia.
At the lowest point in his life, he battled with his desire to overcome his addiction and the fear of incarceration.
"I realised that I might go back to prison again, and I might die in prison. It depressed me that I could not stop using no matter what I tried," he recounted wistfully.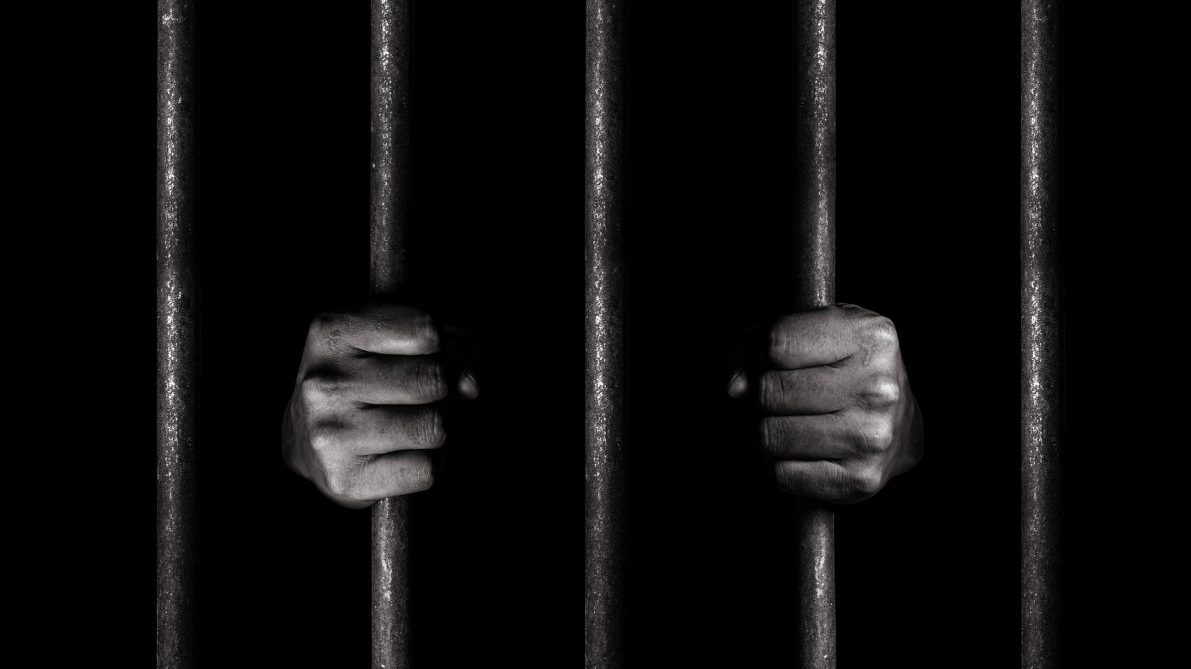 Life on the Inside
Similar to what the media or movies depict, jail time is hardly a bed of roses, and certainly not the Shangri-La.
"It is the psychological fear of going in. The food is no good, the cell is very sparse, and we sleep on the floor on a straw mat. Four people are sharing a jail cell with only one squat toilet," he said.
But it wasn't all bad. Stephen also had the opportunity to pick up various skills in the workshops such as carpentry. Sometimes, these became actual jobs for external clients, where inmates got paid an allowance.
As part of the rehabilitation programme in prison, there is also religious counselling and, more recently, psychology-based correctional initiatives.
To Stephen, the environment in the rehabilitation centres is mostly the same as that of prison, with shared residential arrangements, workshops, and officers keeping guard.
Turning Point
When he found himself in a correctional facility for the seventh time, Stephen, then in his 40s, decided that enough was enough.
"The 33 years of taking drugs has caused much pain to me as well as my family, and I realised that I didn't want to waste any more time in prison or drug centres.
"At the time, my youngest daughter was 13. I knew that if I went to prison again, I would miss her teenage years. This was a motivation for me to desperately seek help," he revealed.
Determined to break free from drug addiction, he persevered through the rehabilitation programme and managed to 'arrest' his condition. He has been drug-free since the last time he left the centre in 2009.
The Road to Recovery
For the first three years, Stephen dedicated himself to recovery. Apart from counselling and group work, he also embarked on a new way of life that was anchored by his Christian faith.
"I'm aware that we can fall back at any time. I'm easily triggered, so I need to be careful. I need to be vigilant and need to follow a disciplined way of life.
"Recovery is a 24/7 process; it doesn't take a holiday. The struggle is constantly there, and I must understand what I am going through. Understanding and awareness can help me not go back to drugs," Stephen explained.
His faith led him to participate in a gruelling 12-step fellowship programme for people suffering from substance abuse, which required him to report to peer-to-peer counselling sessions every day for two years of his life. Held at various venues across Singapore, the concept is for one addict to help another through the sharing of experiences.
"There are no shortcuts, shortcuts mean short circuit," said Stephen, breaking into a smile.
Around the same time, he was also doing volunteer work, helping out at National Addictions Management Services and Singapore Prisons Services with activities like fellowship sessions and recovery meetings.
After three years of recovery, Stephen was eager to get back into the workforce, which was not easy, considering he only had O-level qualifications.
Undeterred, he took up several courses in counselling and social work that were equivalent to a certificate and a graduate diploma in counselling. He then went on to do a Masters in Counselling from Swinburne University, graduating in 2016.
Along the way, he took on various roles in addiction and rehabilitation work to help people like himself.
Stephen could also count on his loving family who stood by him throughout his trials and tribulations. They never gave up on him.
"I'm fortunate that my family was around me, and my wife didn't abandon or divorce me. My addiction has taken away all this time from them. Now I appreciate them more, and I'm more thankful for them," he shared.
A New Lease of Life
Today, Stephen works as an Assistant Operations Manager at Teen Challenge, a care and recovery centre which provides Christian-faith-based rehabilitation for alcohol and drug abusers as well as individuals with addiction issues. 
His job is to oversee the day-to-day operations of the facility and make sure everything is in order. It houses about 50 residents from the age of 30 and up. Also, it has sporting areas, multi-purpose rooms as well as workspaces for residents to acquire skills like woodwork and printing.
"In the past, I mainly pleased myself with drugs, satisfied my urges, my crave for a high to feel good. Today, I satisfy this need to feel good by helping others," said Stephen.
Residents at Teen Challenge also get a chance to work with various progressive employers who are willing to hire ex-offenders and give them a second chance at a better future.
This is something Stephen is passionate about and hopes that employers can be more lenient towards ex-offenders and support their rehabilitation journey.