Why are progressive human resource (HR) practices important and necessary? Well, for one, many employees may leave the company due to unhappiness or circumstances and the company will have to scramble for talent in this manpower-tight economy. It's a vicious cycle.
Contrary to popular belief, companies have much to gain from adopting progressive HR practices. With happier employees, staff productivity and loyalty are set to rise.
That is why the Tripartite Alliance for Fair & Progressive Employment Practices has rolled out a series of Tripartite Standards (TS) to encourage more employers to do so. TS defines fair, verifiable, and actionable practices that employers can commit to and implement at workplaces. Employers who are on board are entitled to use the TS logomark to distinguish themselves from other employers.
We speak to workers who have benefited from the TS on flexible work arrangements and unpaid leave for unexpected care needs.
Flexibility Works
Meet Autocad Design Engineer Serene Law, who started working part-time at Netatech Engineering in 2013 to take care of her two children. She had to be around for her eldest daughter, then aged five, who was having difficulty adapting to the environment at her childcare centre.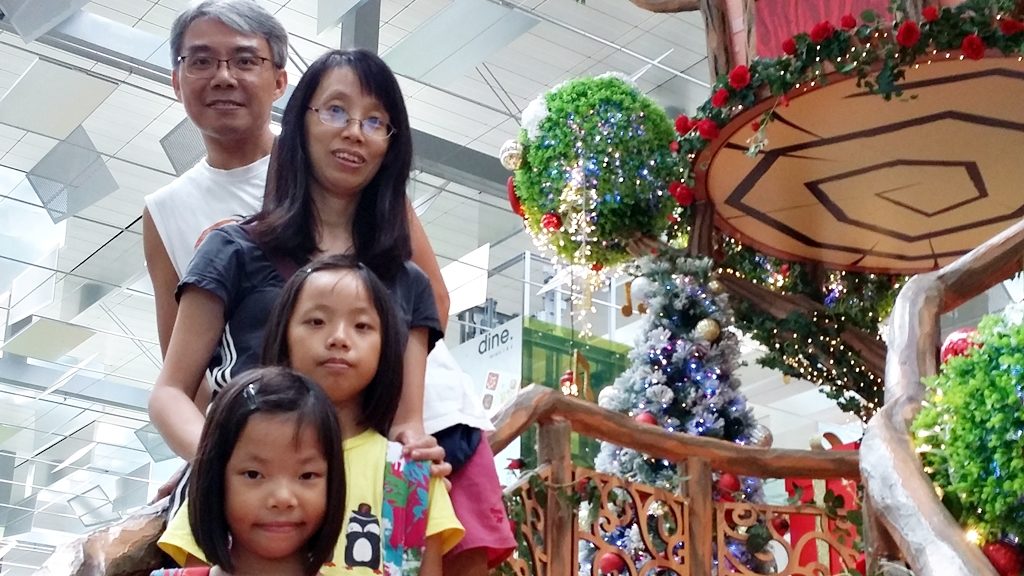 Noticing how much time was wasted on commuting to and from work, Serene requested to work from home in 2015, and this was readily accepted by her employer.
Here is what the 45-year-old mum's schedule looks like on weekdays:
5.30am: Prepare the kids for school.
6.20am: Send kids off on the school bus. Exercise. Buy groceries for meal preparation.
8am – 1pm: Work time.
1pm: Prepare lunch for the kids.
2.30pm: The kids come back home.
After: Coach the kids as they do their homework. Prepare dinner.
"The flexible work arrangement has helped me to balance my work and family life. I feel that there is more time for myself to keep fit and healthy, as well as guide and bond with my kids. At the same time, it also helps me to stay in touch with the workforce," said Serene.
Another employee, Lim Ah Heng, who works as a driver, has also benefited from Netatech's flexible work arrangements.
To care for his aged mother, he had previously requested for a longer lunch break. The company allowed him to work two hours in the morning and two hours in the afternoon.
After his mother passed on, the 64-year-old continued to work half-day and often goes the extra mile on the job. The company gives him overtime pay whenever he clocks more than the contracted four hours per day.
How to adopt the TS for Flexible Work Arrangements
Inform employees about the arrangements offered and the process to request for them
Outcomes of applications have to be documented and communicated to the employees in a timely manner. If a request cannot be granted, supervisors should engage employees on the reasons and where possible, discuss suitable alternatives that better meet the needs of both employer and employee.
Supervisors have to be trained to objectively evaluate employees' applications based on the needs of the job and performance of the employees. They should also set work expectations, manage and appraise employees on such arrangements fairly based on merit.
Types of flexible work arrangements include:

Flexi-load (e.g. part-time or job-sharing)
Flexi-time (e.g. staggered hours and compressed work week)
Flexi-place (e.g. telecommuting)
Click here to view full details.
Getting Through Tough Times
In other instances, having some flexibility in HR practices shows a lot about a company's compassion and how it values its workers.
Rosmah*, an accounts executive at component distributor Eligo, went on 10 months unpaid leave last year and has only just returned to work in May 2018. Diagnosed with ovarian cancer, she had to leave work abruptly for medical treatment, surgery and chemotherapy.
"My management understood what I was going through, and when I talked to them on phone, I was able to feel their anxiety for me. They gave me my space to recover and rebuild my strength emotionally and physically. The unpaid leave was one less thing I had to worry about.

"If I was not allowed unpaid leave and had to resign, I would have no drive to go back to my normal life again. The phone calls, cards, and flowers gave me the enthusiasm to regain fitness and resume it," shared Rosmah.
She is now working with Eligo on a part-time basis.
*Rosmah is not her real name. Interviewee requested for anonymity.
Highlights of the TS for Unpaid Leave for Unexpected Care Needs
Employees are offered up to four weeks of unpaid leave per year if their child is below the age of two and is born:

preterm; or
with congenital conditions; or
as part of multiple births; or
has any medical conditions.

Employees are offered up to two weeks of unpaid leave per year for the caring of immediate family members who are hospitalised, during or after hospitalisation.
Click here to view full details.