Unstable income. Not getting paid on time. No work injury compensation.
These are some of the biggest challenges freelancers have to contend with today. Unfortunately, those in the performing arts industry seem to be getting it worse.
Just ask Peter Huang, founder of MICappella, a vocal band in Singapore.
One of his main bugbears is the lack of an industry regulatory framework to conduct business.
Peter explained: "They [the artistes] don't know what's a fair rate [to charge] because there's no regulatory benchmark for us to gauge, so everything is by feel.
"If you price yourself into a situation where you are undercharging, you might end up with people hating you because they think you are lowballing.
"Or you might suffer because you might end up unable to sustain. Or you damage the industry as a whole because you cheapen the whole product."
The 40-year-old freelance musician feels such situations can be avoided if things are more 'organised' to set market rates.
"There's no union for musicians. There's no union for dancers. I don't think there's a union for any performing arts," he lamented.
The lack of representation, Peter added, puts freelancers at the mercy of dodgy contracts.
He elaborated: "You will have situations where there will be a pub gig. Then after three months, they'll be like, 'you know what, I'm going to cancel the last two weeks.'
"Even the payment is like, some places require an invoice, some [don't] … there's no regularity."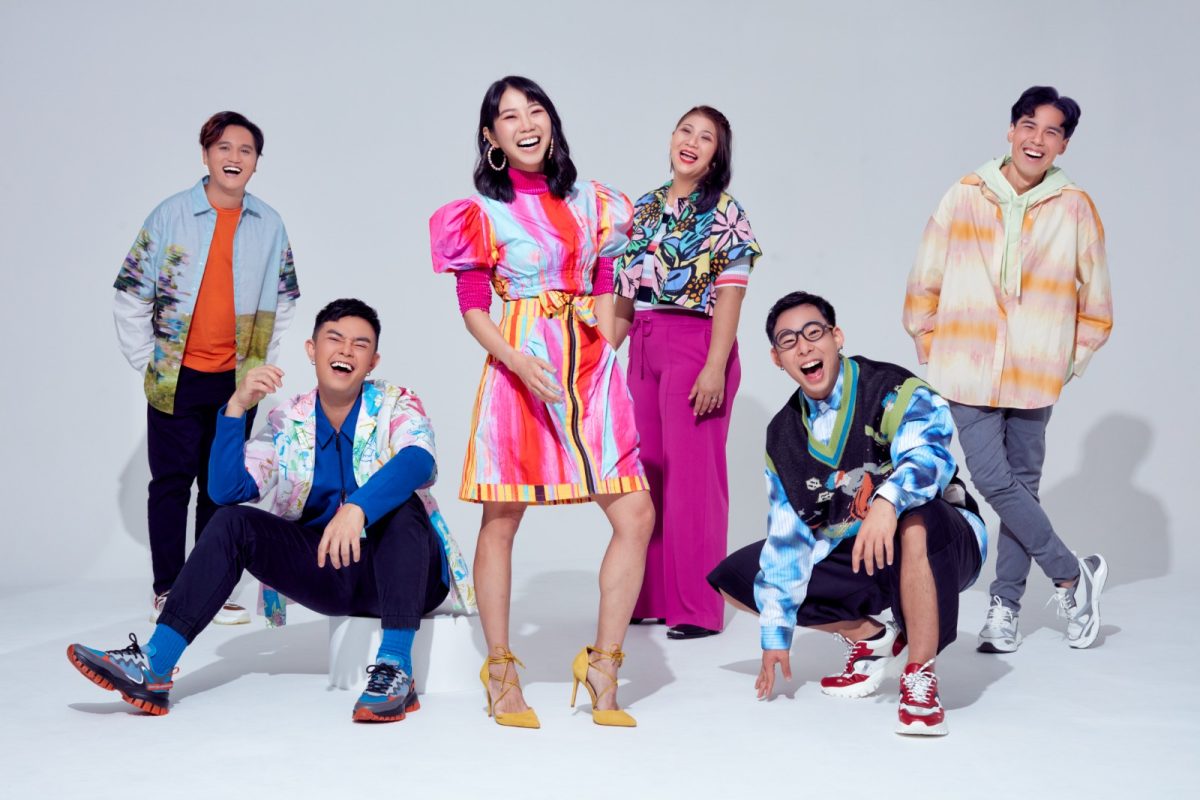 The Ballad of COVID
Things got worse when COVID struck. Live performances were banned in early 2020, plunging the industry into a dark abyss.
Peter had no income except for the $9,500 from the Self-Employed Person Income Relief Scheme (SIRS) and the Temporary Relief Fund.
"The reality is, when we were starting to shut down, we had no clear idea who we should go to seek help," he said.
At the end of the day, his wish is to have formal representation to protect freelancers like him.
"I hope to be properly represented within the NTUC context as a labour union so that we can fight for simple things to begin with, such as health and safety," Peter added.
Marching to His Own Beat
There is also a common misconception that music cannot be a full-time career in Singapore.
"There's a general aspect of, 'Do music for fun, as a hobby, can already. But cannot make a living one, right? Oh, can buy house?'" shared Peter.
He is living proof that making music is a viable career.
"I'm making an honest living. I'm able to pay my bills and pay my mortgage. I'm able to raise children, own a vehicle."
"For the band and I, we just want to continue doing what we're doing. Continue having growth in terms of artistry, status, income," Peter shared.
Hitting All the Right Notes
Incepted in 2009, MICapella has performed extensively in Singapore and abroad, including in Europe, the US and China.
Notable performances include the National Day Parade (NDP) 2022 and Singapore Day 2019 in Shanghai.
Overseas exposures give the band the opportunity to share Singapore's musical identity and national culture.
"The most crucial thing when we go overseas is that we clearly know that we represent the country as a Singaporean band.
"We find it a point of pride to explain these things … [and] we explain it from our perspective as locals," Peter said proudly.
To date, the band has released three albums. Their latest in 2019, LOVE, MICapella, took home the award for Outstanding Asian Album and Best Original Song by a Professional Group at the Contemporary A Cappella Recording Awards 2020.
Except for the five years spent in National Service and studying overseas, Peter has been the band's vocal percussionist.
He also wears many hats as a singer, songwriter, guitarist, keyboardist, music arranger/producer and recording engineer.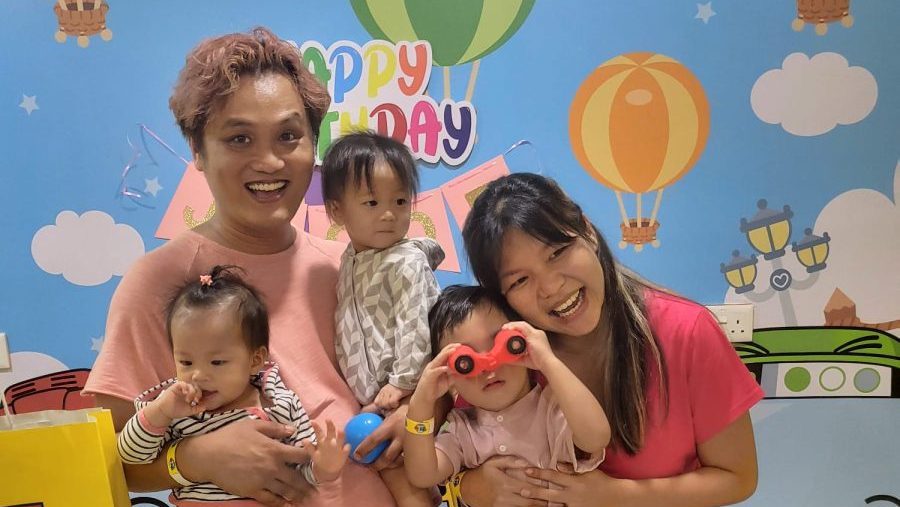 The Rhythm of Music and Family
The multi-hyphenate artiste is also a father of three children.
His wife, Diana, also works with the band as its manager.
Naturally, balancing a hectic work schedule while caring for little ones has been a huge challenge.
Yet, fulfilling his long-term desire to be a father has more than made up for it.
"Three under [the age of] three is definitely a totally different level of being tired.
"We're still figuring as we go along. Very quickly, we found out that it's hard," Peter said.
The couple found the saying "It takes a village to raise a child", or children in their case, to be true.
During the day, the couple's children are placed in childcare centres. At night when most of their work takes place, the couple has support from Diana's family.
She shared: "We needed to make sure that we moved near to my parents so that they could help.
"My family came up with a system ― group chat. And we have to text them my schedule.
"'Oh, Peter's going to a gig tonight. I have to go with him.' And my parents will deploy two people to come [take care of the kids]."
Do you or any freelancer you know need help? Approach our Freelancers and Self-Employed Unit (U FSE) for assistance.