If you followed the news recently, you would have read about the collision between an American warship and an oil tanker off the coast of Singapore. It was reported following the incident that five sailors were injured and 10 were missing.
You would also have read about how quickly Singapore's Maritime and Port Authority (MPA), Republic of Singapore Navy and Singapore Coast Guard responded with a search and rescue operation to help the injured and search for the missing. At press time, the bodies of all 10 missing sailors had been recovered.
As the government agencies responded to the incident, marine assistants like Toh De Li, 35, and Mohammad Abdul Rahim, 50, helped operate the vessels involved in the search and rescue operation.
"You get to handle different situations every day. In the short span of two months, we have seen many different cases out at sea, like those reported in the news. These include helping recover bodies and oil spill clean ups. The job is very different compared to anything on shore," said De Li.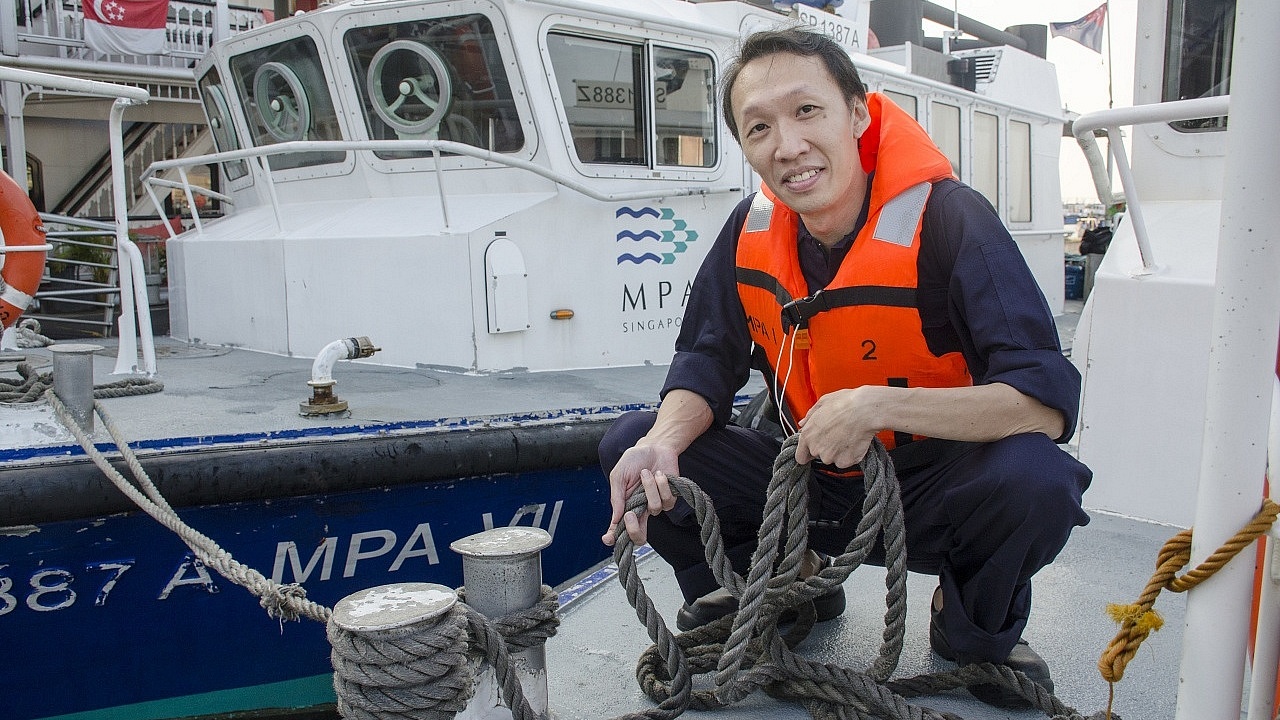 De Li and Mohammad recently completed a month-long sea trial with Tian San Shipping and were subsequently employed by the company as marine assistants, training to become steersmen on board their launch vessels.
This is part of the Maritime Apprenticeship Scheme that was recently launched by the MPA, NTUC's e2i (Employment and Employability Institute), Singapore Organisation of Seamen (SOS) and Workforce Singapore (WSG). The scheme is targeted at strengthening the employability of Singaporeans by providing an avenue to pick up vocational skills such as seafaring.
e2i and SOS also worked together to organise a three-day foundational maritime training course to help jobseekers better understand what a seafaring career entails.
Making The Switch
"Rather than spend time on the road doing the same thing, I was looking for a change and opted to go on board a boat. Things are always different out at sea," said Mohammad, who used to be a prime mover driver.
For De Li, it was about picking up as many skills as possible and upgrading himself.
"I didn't want to wait until I was 60 before wanting to learn something new. A steersman license lets me operate launch vessels, and is internationally recognised like a pilot's licence. It is something that is very useful and I won't have to worry about not being to find a job as it will be recognised in any country in the world," added the former business owner. De Li had chanced upon the Maritime Apprenticeship Scheme online and attended the Harbour Craft Career Fair at e2i.
Overcoming Challenges, Embracing Change
As marine assistants, both De Li and Mohammad work 12-hour shifts on board the launch vessels they are assigned to. Day-to-day duties include maintenance and upkeep of the vessel and assisting the captain and engine driver when needed, sometimes even acting as lookouts at night or when visibility is poor.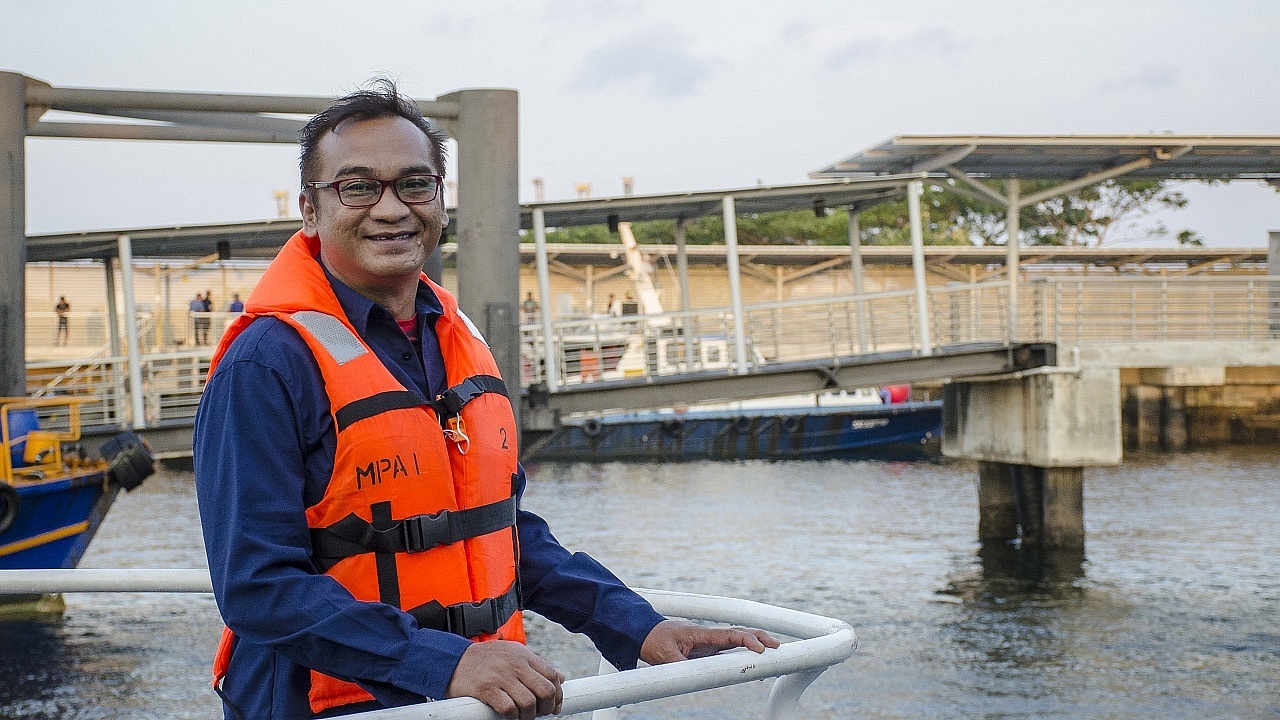 Both seafarers say there are many opportunities out at sea. Mohammad may be 50, but he's looking forward to climbing the ranks as he clocks valuable sailing experience, or sea time.
"The maritime industry is very rewarding and there are many perks to being here besides not having an age limit. There are good career prospects here because captains of vessels are just like pilots and they can earn a good income. Don't be afraid to try," added De Li, who aspires to eventually captain an international vessel.