Former NTUC Secretary-General Lim Swee Say is well-known for his candid catchphrases. You may have heard "Upturn the Downturn", "Cheaper, Better, Faster", and my personal favourite, "Better, betterer, betterest".
You may also know him for the policies he pushed for in his time as labour chief from 2007 to 2015, before he moved on to helm the Manpower Ministry.
Some of these policies include skills redevelopment, job recreation, re-employment and the progressive wage model; all of which have created a massive impact on the lives of thousands of workers.
For his work in the Labour Movement that spanned almost two decades, NTUC is awarding him with the highest honour at the May Day Awards this year – Distinguished Comrade of Labour.
When I arrived for the interview, Mr Lim was in his usual skinny jeans and a navy-blue oxford shirt, with sleeves rolled up.
Thanks for the interview, Mr Lim. How do you feel about being given the Distinguished Comrade of Labour award?
Lim Swee Say: In the Labour Movement, the belief is that jobs are the best welfare and full employment is the best protection for our workers. For all in the Labour Movement and tripartite partners, this is not just a slogan. This is something we are passionate about. We are strongly committed and really want this to happen and, in a way, make it a reality for our fellow workers.
This May Day Award is not just for me. I think all the award recipients would fully agree with me that it is a celebration and recognition of the unity, strong alignment, and mutual support that we give to each other. We've always had one clear focus in mind, and that is to serve the interests of our workers.
Let's go back to 1996, when you first joined the Labour Movement.
I know the exact date. It was 8 August 1996. This is something I will never forget.
In one of my first encounters with union leaders, I said something to the effect of "Singapore has come a long way. In terms of per capita income, we have reached $24,000 a year. And that this is something we should all be proud of."
Before I could continue, one union leader stopped me. In those days we didn't call each other "brother", we called each other "comrade".
He said, "Comrade Lim, let me stop you here. Please remember that you are no longer with EDB [Economic Development Board]. In the Labour Movement, if you tell our workers this point about per capita income being $24,000, our workers, our members, will ask you, 'Where is my $24,000?'"
I think that was something of a wake-up call for me. Then I realised that in the Labour Movement, it is not just about the big picture. It is about how we translate the progress in a tangible way to the individual.
In other words, yes, we can talk about how well we have done as an economy, about how well we have done to raise income, but at the end of the day, we must ask ourselves, "What does it mean for the individual?"
How did being in the Labour Movement change the way workers perceived you?
In the Labour Movement, you must first gain the acceptance of the workers, and then turn that acceptance into trust.
To get acceptance in the Labour Movement at first, I had to find a way to blend in with the ground.
But to tell you frankly, I did that with ease because the way I dressed, the way I talked and conducted myself in the Labour Movement was more of the real me, compared to the me in EDB.
I felt comfortable walking around without having to wear a tie, a jacket, and without having to wear woollen pants. In fact, I was happy that when I came to the Labour Movement, I was able to wear cotton shirts, jeans and roll up my sleeves.
What is your most unforgettable moment in the Labour Movement?
It was the baptism of fire. It was a year after I joined the Labour Movement in 1996. We were hit by the Asian Financial Crisis. Suddenly, about 29,000 workers were retrenched in that one year. This was something we had not seen before.
In a way, it was a shock to the Labour Movement to see so many of our workers retrenched. I was then the Executive Secretary of two large industrial unions – UWEEI [United Workers of Electronics & Electrical Industries] and CIEU [Chemical Industries Employees' Union]. The manufacturing sectors were the most affected by the downturn.
Many of the retrenched workers came from these two unions. I would say that it was quite a shocking experience for all of us. Before that, we experienced a long period where instead of workers having to look for jobs, jobs were chasing after workers.
In fact, when the union leaders came together, many of them asked NTUC why we couldn't do more to stop companies from retrenching. I would say that we realised that in terms of employment support, it was limited.
We didn't have an e2i [Employment and Employability Institute] and WDA in those days to help us with job placement; we didn't have a skills certification system like WSQ [Singapore Workforce Skills Qualifications].
During that downturn, we realised that the good times don't necessarily last forever. Even if internally we are doing fine, we are still subjected to what happens in the region and the world.
We also realised that we need to prepare ourselves better to support workers who are going to be affected by the sudden disruption to their jobs and careers.
I would say that it was a defining moment not just for me as a newcomer, but even for union leaders who had been in the Labour Movement for some time.
We knew the crisis wouldn't be the last one we would face as a Labour Movement, so we decided to make a fundamental shift in the way we looked at skills development – from functional training to developmental training and skills certification.
What we see today did not happen by chance. The Asian Financial Crisis helped us have clear thought about what more we can and need to do to protect our workers.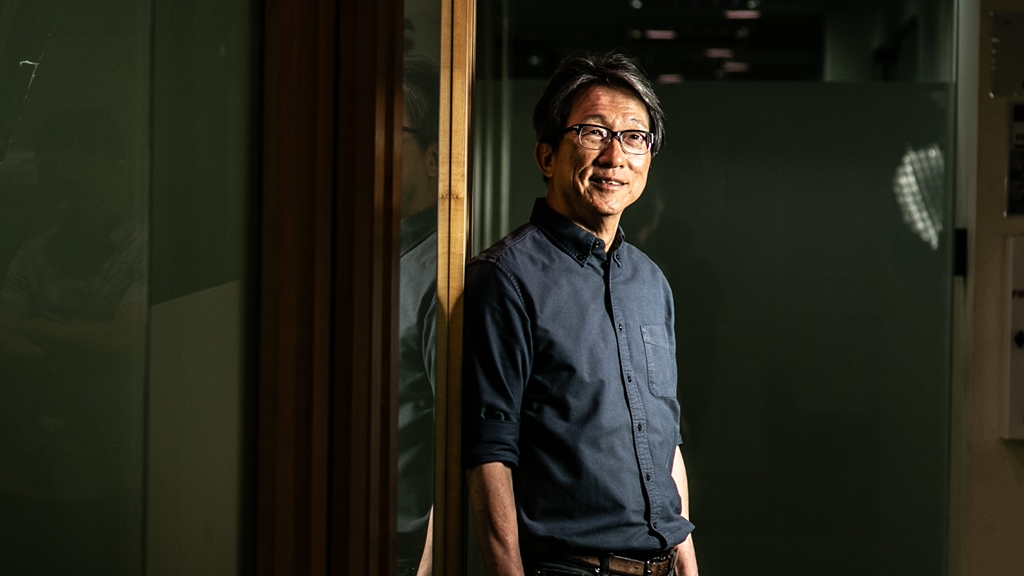 A decade later, the Global Financial Crisis came when you were NTUC Secretary-General.
I remember that very clearly. It was 12 years after the Asian Financial Crisis.
When the Global Financial Crisis came, world economists predicted that it would be one of the worst economic crises the world would see.
For those of us who went through the Asian Financial Crisis, we were very fearful about what the downside would be for our workers. But even though we were a lot more fearful, we were also at the same time a lot more hopeful as there was a lot more we could do.
As I told you, arising from the Asian Financial Crisis, we realised that we needed to strengthen our employment and employability support, which we did.
By the time the Global Financial Crisis came, many things were already in place. From a skills certification system to employment and employability support through e2i and WDA and now WSG.
By the time the Global Financial Crisis hit, we were ready to support the workers.
More importantly, tripartite partners were able to rally together very quickly, learning from what we had gone through during the Asian Financial Crisis.
We did what we could to minimise the downturn, and the outcome of it was most encouraging. We succeeded to upturn the downturn.
On a more personal level, many would say as NTUC Secretary-General, and even as Manpower Minister, you have a lot of empathy for workers. How did you build that empathy?
We are all shaped by our life experiences.
When I was a child in the 60s, it was common to see friends, relatives and neighbours struggle to find jobs, earn a living and keep a family going. So many of us as children went to school with no pocket money.
I still remember when I was young, in my kampung – it was actually an SIT [Singapore Improvement Trust], which is similar to today's HDB estate – it was quite common to see people who were unemployed.
In those days, when you were jobless, what do you do? You take on jobs as a labourer, and some even became illegal hawkers. People took on whatever jobs they could to survive.
Having gone through that experience, at least for my generation, I think we value jobs a lot, growing up in an environment where jobs were in short supply. Having a good and steady job and career were something so rare and hard to come by.
I would say as a young boy, I had dreamt of having a good job, a good career. In my case, my dreams came true and now helping workers is something close to my heart. I always ask myself, "How can we help more people to have a steady job, good career and income?"
In that sense, empathy for workers is something you grow up with, so much so that it becomes second nature.
Do you have a personal philosophy when it comes to helping workers?
When I was in NTUC, I did a lot to try to help workers. Sometimes I got a response; sometimes I didn't.
I've told workers frankly, and I have told them a few times. I said, "Look, we can bring a horse to the river, but we cannot make the horse drink from the river."
I tell my fellow workers that in Singapore, the Labour Movement and tripartite partners do not bring the horse to the river, we bring the river to the horse. Even so, I still cannot make the horse drink from the river.
Basically, my philosophy is that we must do everything we can. If there is no river, we need to create a river. But at the end of the day, we need the workers to play their part and put in the efforts to take on better skills and better jobs.
That has always been my philosophy. I have never stopped dreaming of ways to help workers, yet at the same time, I also need to keep counting on the Labour Movement and tripartite partners to mobilise the ground.
What do you want people to know you for when we mention Lim Swee Say?
I don't think how people remember me is important. People will remember you however they like.
I always say that people don't care about how much you know until they know how much you care. I think that is the way I live my life. But having said so, obviously, whatever I do, whatever I did, and whatever I care for, I am sure some people share my values and there are some who disagree.
To me, that is less important because there is another philosophy of my life, which I seldom tell people – it is that I take what I do very seriously, but I don't take myself too seriously.
That is the reason why I can make fun of myself, and people can make fun of me. It wouldn't make any difference to anyone, right?
What is important is that I take what I do very seriously because I believe that if I do that, and I get enough people to believe in what I do, then together, we can truly make a difference.
I think how people remember me is not as important as the Labour Movement and tripartite partners remembering that our purpose must always be to make every job a better job, make every worker a better worker, and help every better job find a better worker and every better worker find a better job.
This is so that we can be pro-business, keep growing our economy and keep creating opportunities for people. And most importantly, so that we can help our people to pursue a better job, earn better wages and live a better life.
Featured Image: Alvin Toh/Daniel Goh