There's nothing ordinary about Yang Mei Hong. She's 52 and rides a motorbike to work. She is a bus captain. She makes TikTok videos, just for fun. And she has a very unusual nickname.
"I had an ex-boss who was Japanese … He found it hard to pronounce my real name, so he named me after a movie character.
"The leading lady was called Subaru.  My ex-boss told me that my attitude, fashion, and whatever, totally reminded him of the actress. So, he said, 'I'll just call you Subaru – easy!'" she said.
The moniker stuck, and Mei Hong has been known to friends as Subaru for some time now. And it's as if she's been living up to the uniqueness of her name ever since.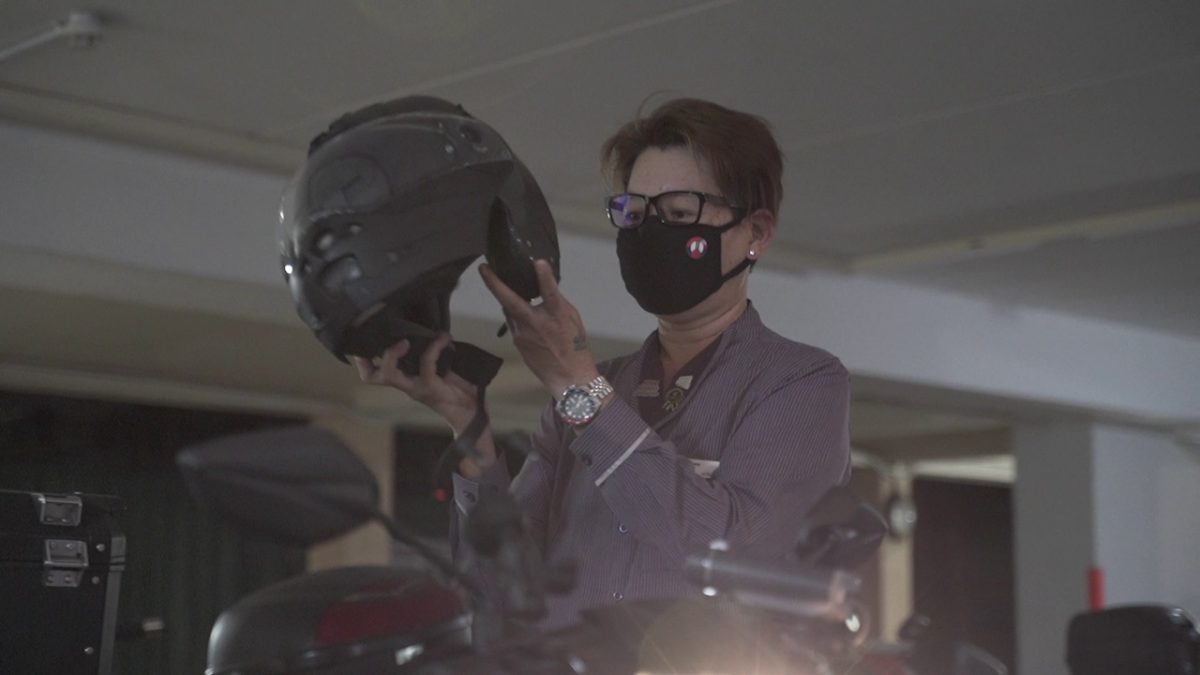 Off the Beaten Path
Subaru joined SBS Transit in 2010. Just as it is the case today, there were not too many female bus captains back then.
But Subaru only chose to do something she was passionate about.
"I really like to drive. And I like to meet different kinds of people. I can see so many places in Singapore when I drive a bus. That's why I was motivated to join this industry," she shared.
Not having any experience driving any vehicle bigger than a car, Subaru had to train to be a bus captain. It was daunting, but she was up for the challenge.
She got encouragement, as well.
"I was a bit scared because the bus is very big-sized. Never driven one before. My supportive colleagues, they helped me a lot, and they gave me advice on what needs to be done. There was always a helping hand for me," she said.
At the same time, there will always be naysayers who say it can't be done. But for Subaru, her goals kept her on track.
"I just ignored them because this is a decision I made for myself and not for other people," said Subaru.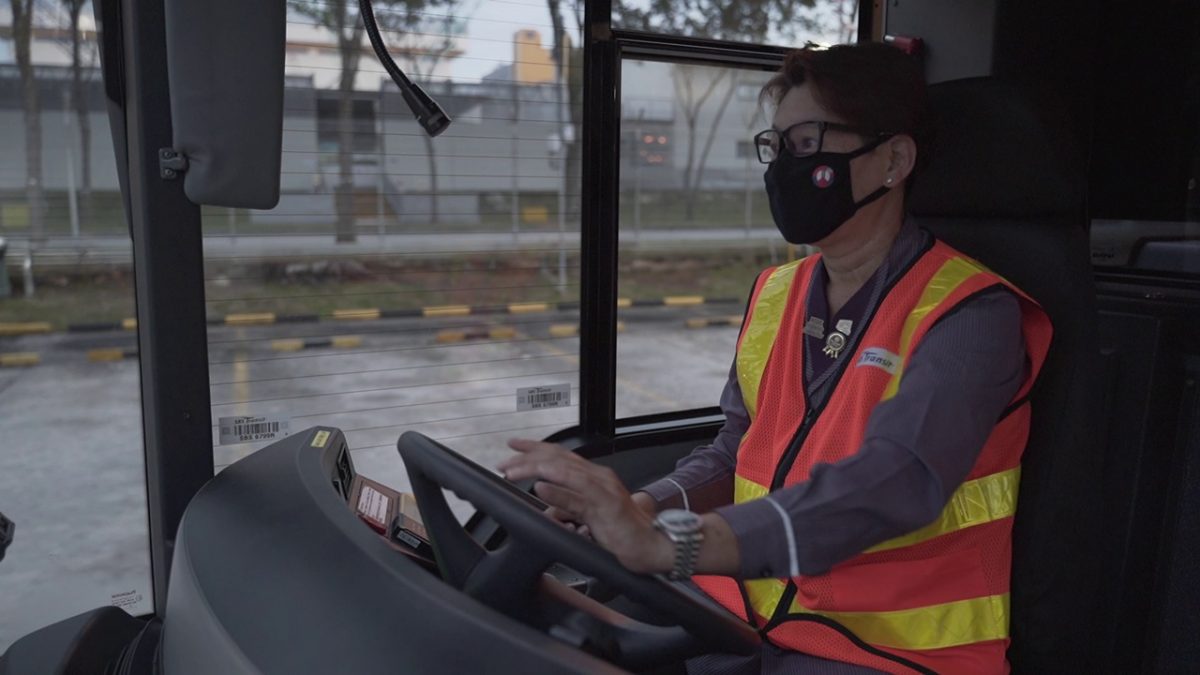 The Drive to Thrive
Subaru is always on the go. Likewise, she is not one to stay put on the road to progress. Taking courses to upgrade herself and learn new things is second nature to her.
She shared: "Last time I was not so familiar with social media and mobile apps. So recently, I took a course 'SkillsFuture for Digital Workplace'. After this course, I learned a lot.
"Because nowadays our job, we are using mobile apps to see our schedule, our work duties, apply leave – all in mobile apps."
Subaru took all these in, with a side of fun.
"Now, I can even make my own TikTok videos. I can post on social media, and it makes me happy. For me, every day is my learning day. That's why I need to update myself," she said.
Aside from benefiting herself, many of Subaru's colleagues have also come to depend on her for advice and encouragement.
She has stepped up to become a union leader at the National Transport Workers' Union (NTWU). She aims to clear the road for others to follow.
"As a woman union leader in this male-dominated industry, I feel proud. And I like to help people. I want to serve people.
"That's why I encourage my co-workers when on duty to have a positive mindset. This way, I wish to inspire all women to become a bus captain. I say, 'men can drive, why can't women?'" she said.