"It's about appreciating every step that my patients walk through and being there to assist them along each step. Also, there are my colleagues that work alongside with me. These are some of the things that keep my heart beating, my mind inquisitive and give me joy in helping people," said Senior Nurse Manager Diana Chia, who is also the general secretary of the Healthcare Services Employees' Union (HSEU).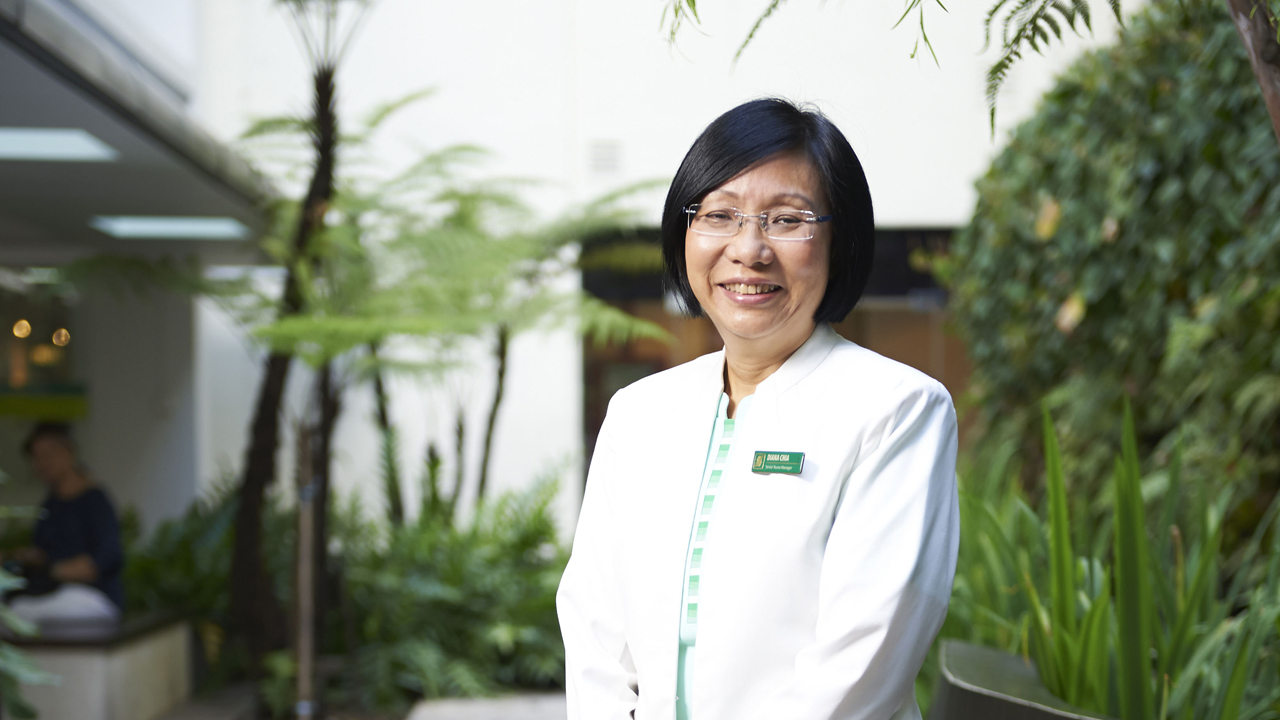 While unionists may be familiar with Ms Chia on the labour front where she stands up for the needs of the 40,000 members in HSEU, she is equally devoted to her patients at the Singapore General Hospital's Centre for Assisted Reproduction, a place where couples trying for a baby go to for help with in-vitro fertilisation (IVF).
Serendipity
And while she's been with the hospital's fertility clinic since 1989, it wasn't something that was planned.
"As a student I had a very broad background and passed out in the medical field (general medicine), before going further to do my mid-wife course in the UK," she shared.
"The opportunity came in 1989 to work in fertility. My fellow colleagues and I had been the block that started the unit. IVF had not been easy, learning the ropes saw us work almost seven days a week for a couple of months. (We had) no rest, but (we were) very enthusiastic about it because it was something new that we wanted to have for our patients," she revealed.
Back in the day when knowledge was still quite scarce, Ms Chia and her colleagues would work odd hours in the clinic, transferring embryos. "At that time, our understanding was still very raw (This meant that procedures would be based on the patient's body cycle). Now, with greater understanding, we can manage things better, so working life is slightly better," she shared.
But Diana is also quick to acknowledge how her colleagues' dedication and the opportunity to work with patients have played a big part in her career: "At the end of the day, it's how we enthuse and encourage each other to see the results. When you're knowledgeable, your parents can also gain from you, as you're able to help them. It's not always a bed of roses because some of the patients can still have trouble conceiving.
"It's always wonderful to see patients who need IVF get pregnant, and to see their children go on to have children of their own naturally. It's a wonderful, very beautiful experience, for me to see that happen," she added.
A Passion For Learning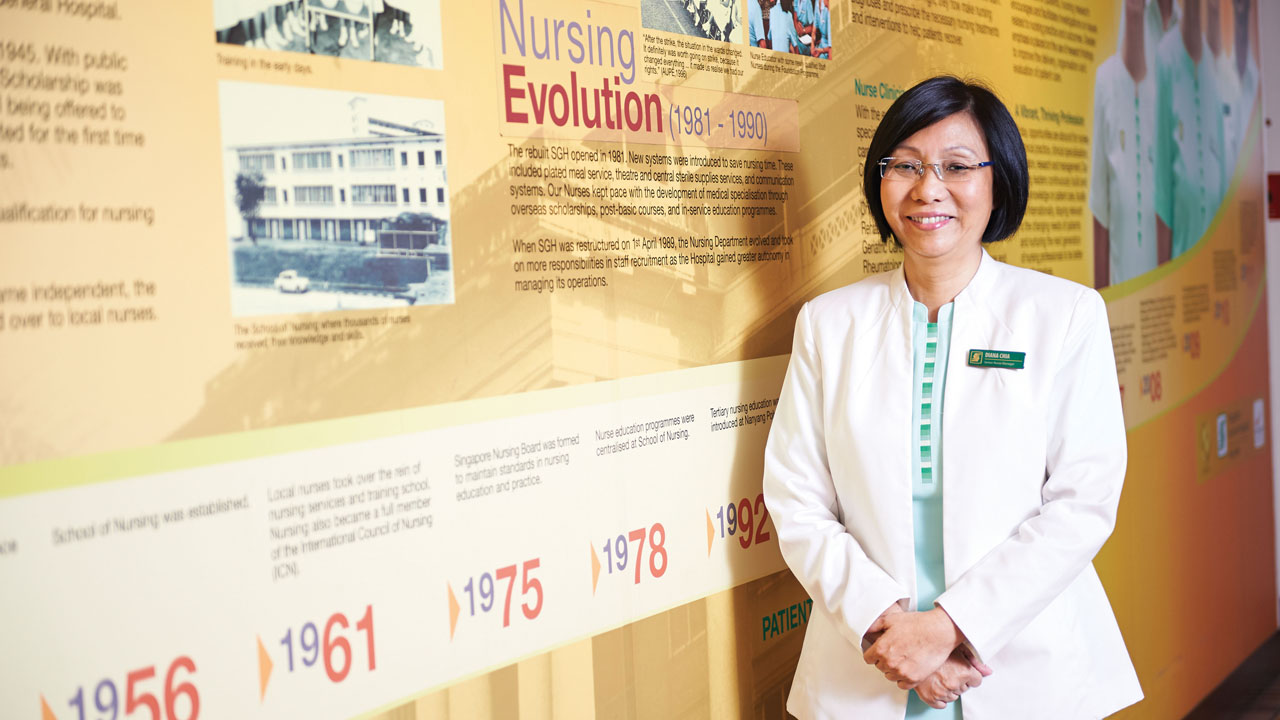 Despite having 30 years of nursing experience under her belt, the fire in Ms Chia's desire to serve her patients still burns strong.
Crediting her enthusiasm for learning as the driving force, Ms Chia regards every experience she's encountered as memorable.
"There were up and downs in my daily exposure, but as a whole, it is training, and it reinforces my abilities," she shares.
Sharing how her many experiences working in different departments of the hospital have contributed to her professional growth, Diana shared: "When I was attached in the medical ward, I learnt a lot about medical illnesses. When I was in the operating theatre assisting the anaesthetist, I learnt how to keep my composure during an emergency. There, I also learnt how to anticipate the needs of the surgeons. Before they needed certain things, you should have already have prepared the instruments, ready for their use."
Today, as a senior nurse manager with SGH's Centre for Assisted Reproduction, she says, "Frankly, I wish patients would marry earlier and start their pregnancies earlier so that they can rely less on this (IVF). If we have more natural pregnancies, we'd depend less on IVF, which can be expensive and painful."
Always with her patients at the heart of what she does, Diana has had to overcome various challenges unique to her varied roles in the Healthcare industry. For her, however, being able to impact the lives of her patients and grow in her capabilities as a nurse makes it all worthwhile.