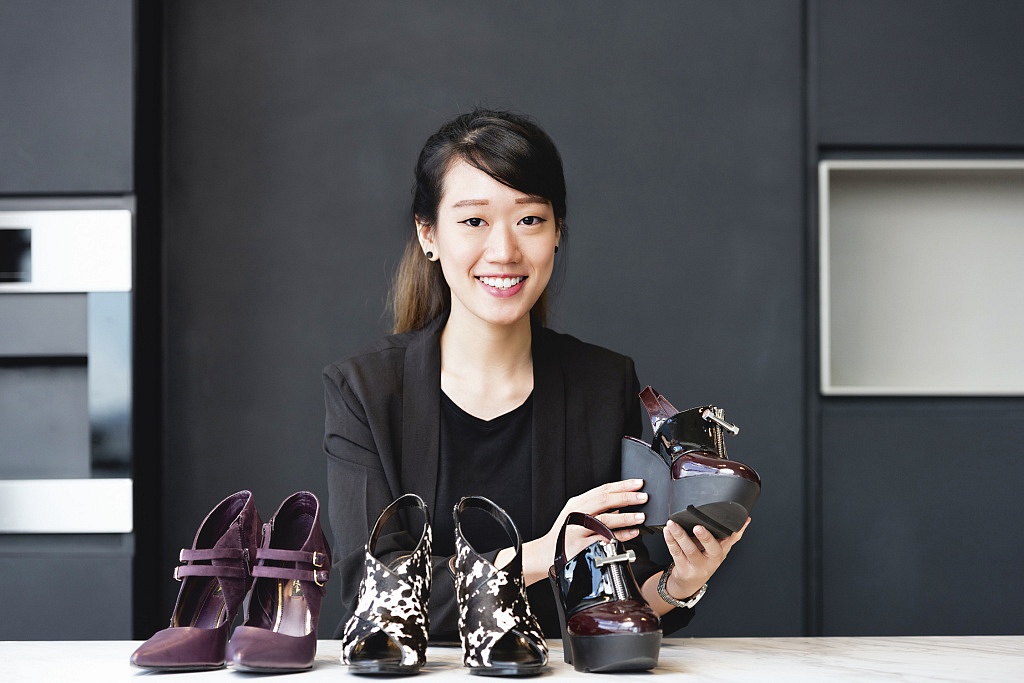 Like many young workers her age, 21-year-old Nicole Chin has big dreams and aspirations.
"In five years time, I see myself in a managerial role," said the Charles & Keith Customer Service Fashion Associate.
Graduating from Singapore Polytechnic last year with a Diploma in Business Administration with a major in Marketing and Retail, Nicole embarked on her first full-time job as a Customer Service Fashion Associate with fashion-retailer Charles & Keith.
Besides fitting customers up with the right sizes for shoes, her job includes providing fashion advice and styling to customers—a role she enjoys given the numerous shoe collections that are regularly released.
"My passion for fashion played a major role in my decision to embark on a career in the retail industry. I love interacting with people, and in this industry, I get to meet different kinds of people and I get a sense of satisfaction that money can't buy when customers are happy with my service. Even when I face a challenging customer, I take that as an opportunity to learn and grow," said Nicole when asked about what motivates her in such a challenging industry.
A Head Start
While fashion retail may be a demanding industry, marked by exacting customers and long working hours (the shifts are often pegged to the store's opening hours, with addition time needed for housekeeping prior to opening and after closing), there are opportunities for people like Nicole to build rewarding, long-term careers.
One example is through the SkillsFuture Earn and Learn Programme. And in Nicole's company, Charles & Keith, the initiative reviewed and redesigned her role to include a greater emphasis on fashion coaching for customers. As part of the initiative, Nicole began a 16-month on-the-job training at her workplace and classroom training at the Singapore Institute of Retail Studies (SIRS).
"My training in SIRS is similar to what I learnt in Poly. I learned concepts and theories in Poly whereas in SIRS I'm learning things that are more applicable in real life," shared Nicole.
Securing The Future
Thanks to her training, the opportunities available to Nicole now include a fast-track for promotion, depending on her work performance.
Reflecting on how this has made a difference in how she views her job, she said: "Retail is not a dead-end industry and there is a future in it. When I was in Poly, I remember my friends asking me, 'Why did you decide to major in retail when there is no future in it?' I don't want people to think that way because it isn't true. A front-line worker like myself can still progress to become a manager of a department someday, and I want to show that to others."