Earlier this month, I attended a virtual press conference on the second quarter 2020 economic survey of Singapore.
It was there that I learned Singapore had entered its worst economic recession since independence.
The unemployment rate among Singapore citizens in the second quarter of the year was at 3.5 per cent, and retrenchment news is fast becoming a weekly affair.
From Resorts World Sentosa to Singapore Press Holdings – it almost seems that workers are getting laid off faster than the Government can create jobs.
Then I met Mr Kang Puay Seng, CEO of Gong Cha (Singapore), whose vision for the franchise reinforced the Government's message to workers during this crisis – Do not fear the unfamiliar; do not disregard temporary employment.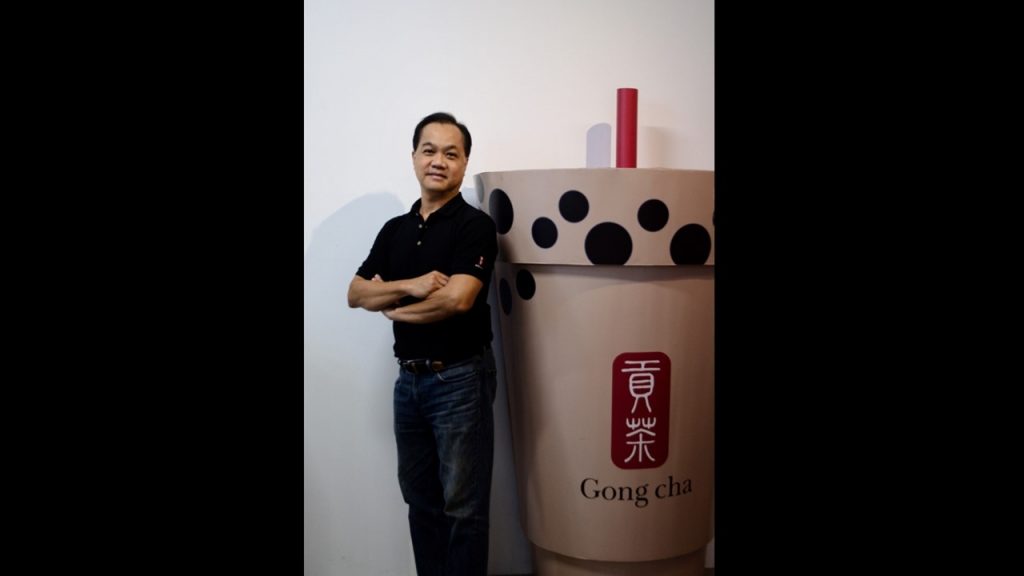 The Beverage Guru
Mr Kang – the man who brought the Gong Cha franchise back into Singapore after its temporary demise in 2017 – is no stranger in the local food and beverage (F&B) scene.
He co-founded the Mr Bean F&B retail business back in 1995; helping grow it into a local, 70-store strong chain and expanding the business overseas. He left the company in 2015.
What may come as a surprise is Mr Kang did not have any F&B experience when he decided to embark on his entrepreneurial journey. He was a computer science major who first started his career at Hewlett Packard.
"I guess I just got bored with desk-bound work and staring at the terminal all day," he said with a laugh.
Then in 2017, egged on by a couple of friends, Mr Kang made a bid to re-open the franchise in Singapore with Gong Cha's parent company in Taiwan.
"I guess what caught their [Gong Cha headquarters] attention was the firm commitment and statement that I made to them. That should I bring back the franchise, I would run it differently.
"Differentiation is key," said Mr Kang.
Almost three years later, Gong Cha now has some 30 stores located islandwide.
A Different Level of Service
Alongside the original brand's key directions, Mr Kang sought to infuse his own take on how the franchise should run.
"I always believe in my philosophy that we have to do well in service and product quality," he said.
As there was only so much he could alter on the menu, he decided to focus his efforts on delivering a standard of service never seen before for a bubble tea chain.
When they first started operating in late 2017, Mr Kang and his team developed a standard operating procedure (SOP) on service excellence. He brought in a trainer who had previously trained the crew of McDonald's in 2019 as he believing the service of his crew could be even better.
While feedback on the outlets' service levels was by no means poor, Mr Kang wanted to push the envelope.
When news of Singapore Airlines (SIA) grounding crew members due to COVID-19 came out, he saw an opportunity for collaboration.
"The SIA case really struck me because, you know, SIA is a number one aviation company and people go to SIA because of service," he explained.
Aided by NTUC's U SME, who linked Mr Kang up with the relevant department in SIA, Mr Kang initially wanted to hire a training manager who coached the aircrew on service.
But as the national carrier closely guarded their training methods, his request was denied.
Undeterred, he then suggested hiring some of the crew members instead, to which they obliged.
Initially looking to hire only 10 crew members onboard as store managers, he received over 100 applications. Today, Gong Cha Singapore has 12 SIA staff who guide and set an example for the young tea brewing crew.
Valuing Your Work
I asked Mr Kang if he expected the new team of store managers to stay on when the economy recovers from the pandemic.
While he welcomed anyone willing to stay on and contribute to the growth of the franchise, Mr Kang was also realistic about the odds that the SIA crew will eventually want to return to the aviation industry.
He said: "The people that spend six to nine months here when they decide to go back [to SIA], it will make them more appreciative of SIA.
"It is a service job that commands both higher pay and higher respect. When they [SIA crew] do go back, they will value their jobs much more and ultimately be more committed."
Surviving the Downturn
On remaining employed during the recession, Manpower Minister Josephine Teo recently said: "We hope to encourage other job seekers, not to turn down, perhaps unfamiliar positions or even temporary positions because quite often they could lead to something more permanent and more in keeping with your skill sets."
The SIA crew has set an applaudable example in this regard. Besides Gong Cha, they have taken up other roles, such as transport ambassadors at train stations, and care ambassadors at hospitals.
We sometimes fail to lower our pride even at times like these – stubbornly choosing to wait it out till something "better" comes around.
I have heard jobseekers rejecting lower-paying roles for fears that they would not be able to draw the same salary when the opportunity arises.
On the contrary, I believe doing what it takes to pay the bills shows more character than someone who sets a minimum standard to what they can do.