"It was an out of this world experience, where I was awed and amazed at what I saw," said 30-year-old Tracy Yeow (pictured) as she summed up the highlights from her six-month backpacking trip round South America with her husband in 2017.
"The people there seemed to have closer ties with the environment. Both in the way they lived their lives and how they depended on the environment for different things. That trip was the time where I thought through what I wanted to do next," she explained.
Back home, while Tracy enjoyed the risks and rewards of banking, the work had begun to feel mundane after four years. This eventually led her to take a sabbatical, pursue her love for travelling, and eventually embark on a career transition into the field of sustainability.
Yes – to the thought that a job in sustainability is about taking care of the environment. But that's not all because there is a social and governance aspect to sustainability too. In fact, with the introduction of the United Nations' Sustainable Development Goals in 2015, sustainability is fast becoming an increasingly important component for businesses around the globe.
(Click here for a closer look at sustainability in business, and what these jobs are)
"Being away from work and family really gave me a lot of time to introspect. I also discovered that sustainability was a growing segment of the economy, and that gave me the confidence to give this career a try," said Tracy.
Her prior experience in accounting and banking helped give her a confidence boost as they were relevant skillsets that would come in handy in the realm of sustainability.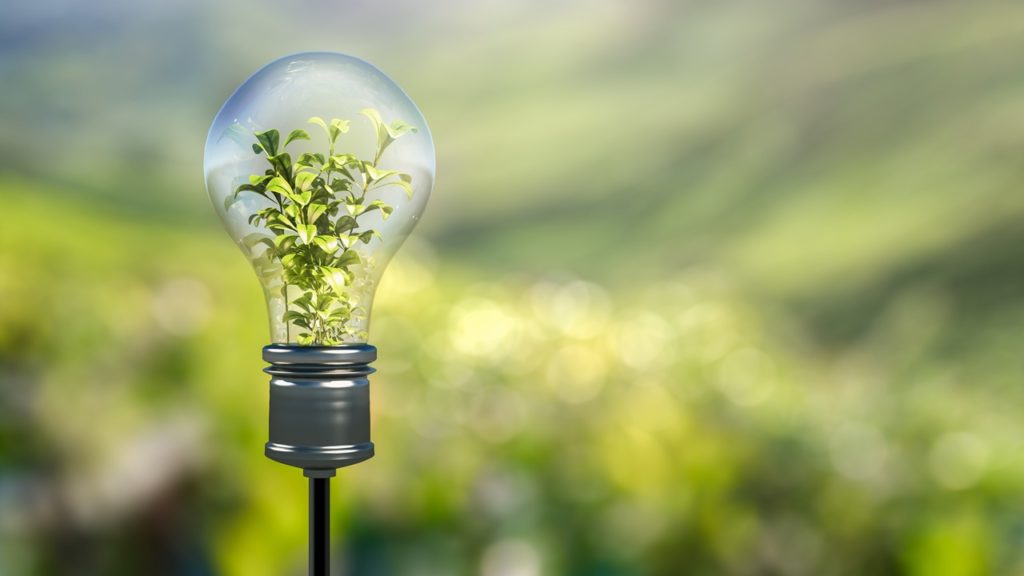 Benefitting From the Sustainability Professionals Programme
Her research led her to the Sustainability Professionals Programme (SPP) that was co-organised by Global Compact Network Singapore (GCNS) and NTUC U Associate. With funding support through a course fee subsidy from NTUC's e2i (Employment and Employability Institute), Tracy was introduced to what sustainability was all about.
"Over the five-month programme, there were 10 full-day classes, with each class having its own theme. The topics included corporate governance, carbon accounting, energy management systems and even supply chain. There was also a group assignment at the end of the module that saw us assess and recommend changes for a company's sustainability initiative.
"The course was a good taster that let me understand the basics, and from there I went on to read up more on my own," she shared.
The opportunity to meet trainers who are practicing sustainability professionals was also an eye-opening experience as it helped to give her a perspective of their challenges on the job and how they overcame them.
Additionally, Tracy also took the initiative to attend sustainability conferences and seminars to widen her exposure. At the same time, she was able to get involved with Soap Cycle, an initiative that recycles soap from hotels and distributes it to needy communities in the region.
"It is very important to put yourself out there, talk to the people in the circle and make the effort to find out more, be thick-skinned, and seek out opportunities," she shared.
A Glimpse at the Job
Through networking during the course of the SPP, Tracy managed to successfully complete her career switch when she secured a job as an assistant manager in sustainability at City Developments Limited (CDL).
Giving a glimpse of what the role entails, she said: "It is focused on sustainability reporting, which is published along with the company's annual report each year. I also help to manage and organise the sustainability events in CDL and the Singapore Sustainability Academy. This is opened to groups who want to run workshops or events on sustainability."
Some of the challenges she came across during her job – having to know how the company works and being familiar with its corporate policies such as its human rights policies and code of business ethics, as they are some of the items that will feature in her sustainability reporting.
"Besides this, we also have to look at the latest updates from the Global Reporting Initiative. They are the global benchmark for sustainability reporting and we need to stay updated on any changes," she said.
Tracy is one of the 18 participants that joined the inaugural run of the Sustainability Professionals Programme.
To find out more about how the SPP can help professionals and companies learn more about sustainability and deepen their skills on the topic, visit https://unglobalcompact.sg.