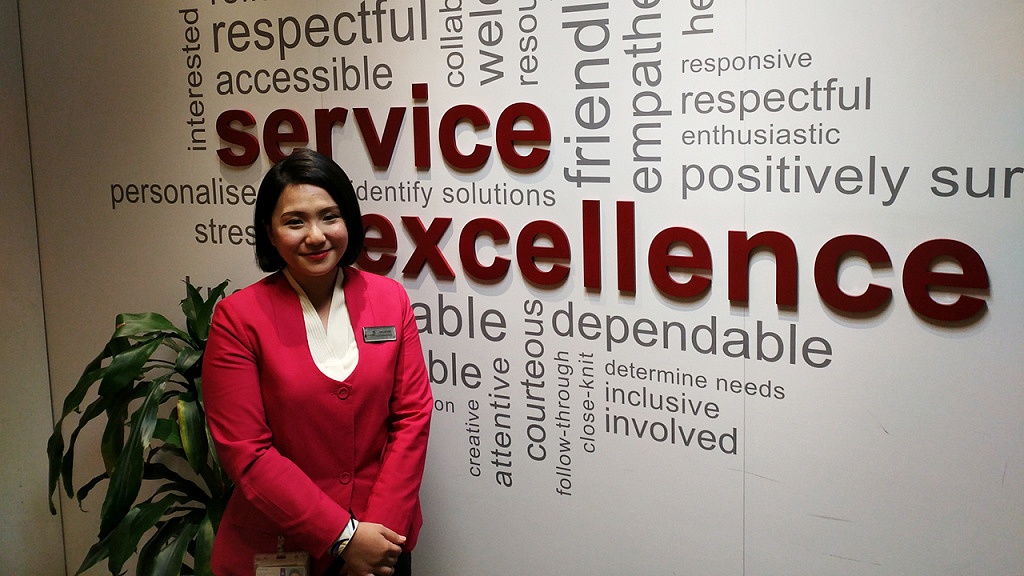 Chloe Lee (pictured), 25, has been working for employment agency P-Serv Pte Ltd for the last five years. Currently on a three-year term contract employment, and outsourced to Changi Airport Group, the Changi experience supervisor gets more benefits compared to when she was working part-time at a retail outlet.
P-Serv is one of the 300 employers who has signed on to commit to the Tripartite Standard on Employment of Term Contract Employees announced on 31 July 2017.
Training and Assurance
"We have a month-long class training and external training with Changi Airport Group. It prepared us to face the challenges on the ground," shared Chloe.
She added that part-timers she works with now get the same training. She will also receive six months of notice period should her contract be terminated early or if it is not renewed.
While it has become a norm for term contract employees to have only the minimum of seven days of annual leave as stipulated in the Employment Act, Chloe has had her annual leave days accumulate each year she works for P-Serve.
With companies adopting the Tripartite Standard, she said: "This gives employees assurance that their employers are responsible for them even though they are on term contract."