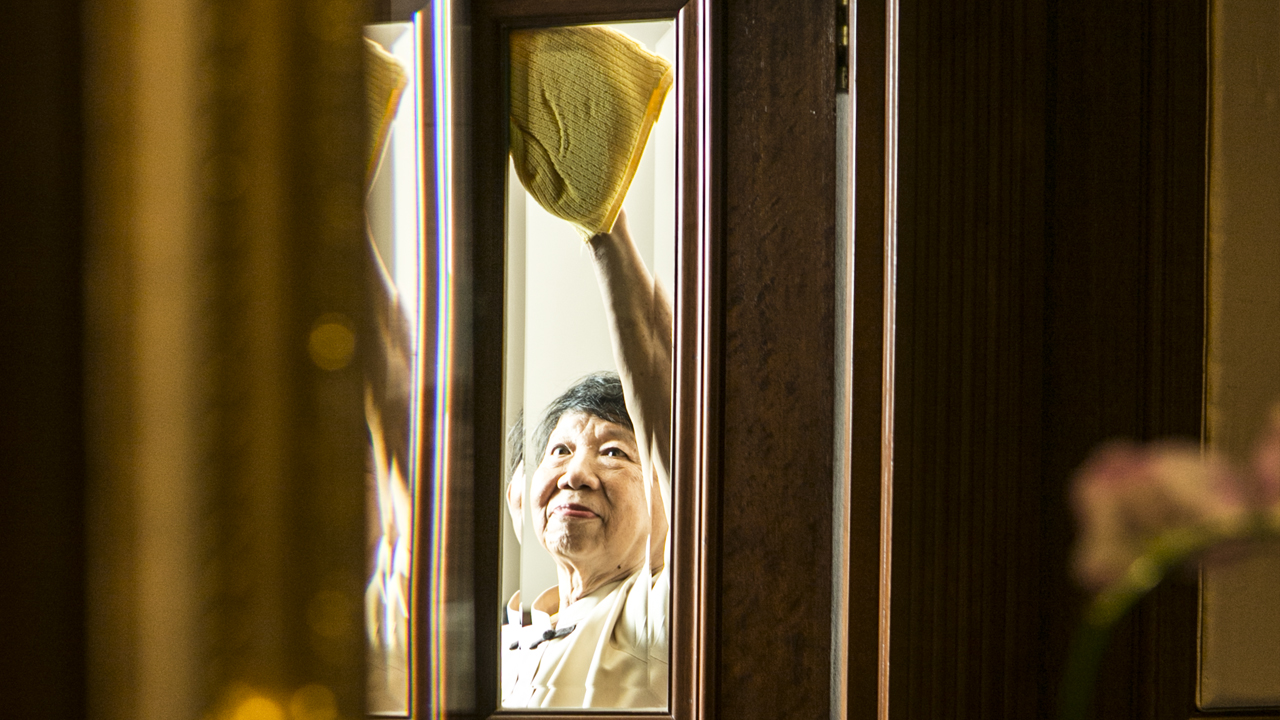 Lim Ah Kwai's cheery smile has become a constant fixture at Four Seasons Hotel Singapore since 1994. The 74-year-old just wants to do her bit as a housekeeper, but her warmth has made all the difference to the staff and regular customers.
Over the years, she has been complimented for her honesty in returning lost items and thoroughness in keeping the hotel's public spaces spick-and-span. Noting her willingness to learn, the hotel has sent her for multiple trainings to enhance her competencies and interaction with guests.
"I know everyone here. It's like a second home. Whenever my supervisor reassures me that I am doing well or a customer I'm familiar with gives me a hug, I feel very touched and satisfied," said Mdm Lim.
With two sons, daughter-in-laws and grandchildren, Mdm Lim is set for retirement but she is still looking forward to her 25-year long service award in 2019. She believes that her work exercises her mind and body, keeping old age illnesses such as dementia at bay.
She said: "We should contribute to society and the economy. Even when I retire, I intend to do some volunteer work. I do encourage my peers to be active as well, but health comes first. You do what you can."
In her free time, Mdm Lim occupies herself with gardening, music, church service and overseas trips.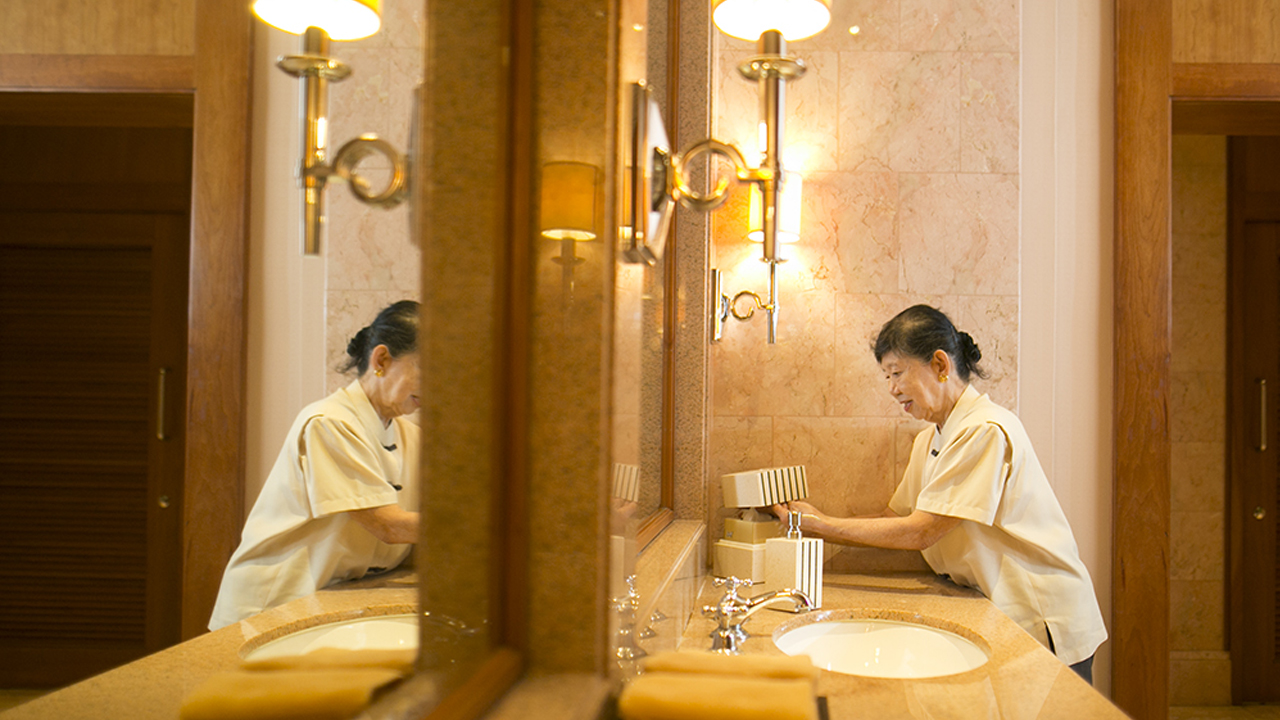 PROGRESSIVE EMPLOYERS
"A number of our employees have been with us since the hotel opened its doors over 20 years ago. Currently, there are six mature workers above 65. At Four Seasons Hotel Singapore, we understand the continued contribution that mature employees can make, even after reaching retirement age.
"Our mature workers not only conduct their normal duties, but at the same time guide and mentor younger colleagues who benefit from their vast experience. This means that our teams are armed with skilled industry professionals and craftsmen who know our regular guests and understand their needs," said Human Resources Director Fiona Lai.
Nearly 20 per cent of companies under the Food Drinks & Allied Workers Union (FDAWU), including Four Seasons Hotel Singapore, have indicated re-employment up to age 68 or beyond in their collective agreements. About 64 per cent of companies under FDAWU are aligned with the re-employment age of up to 67 before it was made mandatory earlier this month.
"As Singapore's workforce ages, there is an imperative need to retain the valuable skills and experience of the older workers. Their strengths lie in low absenteeism and turnover, being hard-working, responsible and cooperative, whereas their weaknesses are perceived to be low productivity, high employment cost and inflexibility.
"The union is constantly engaging our management partners to transform the nature of jobs and working environment for older workers through implementation of age-friendly management practices and redesigning of job processes. Many in our food, drink and hotel industry are already actively doing this as part of their policy to recruit a more balanced, diverse workforce and to address their manpower needs. I believe we are making good progress," said FDAWU President Julie Cheong.