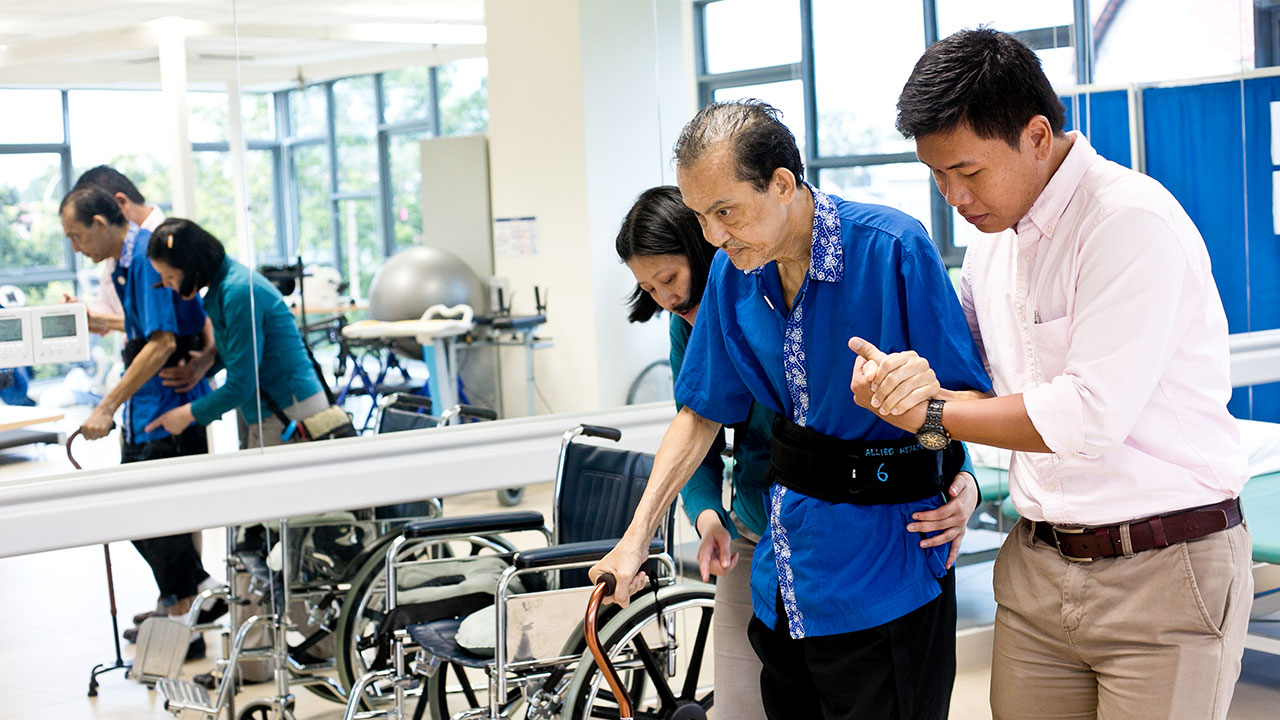 I used to think that nursing homes were places where seniors went to live out the rest of their lives.
After experiencing a day in the life of a physiotherapist at NTUC Health Nursing Home in Jurong West, I understood better how our elderly are being taken care of at nursing homes. Seniors with health conditions are being helped to regain a new lease of life so that they can live out a quality life.
My mentor for the day was physiotherapist, Jean Tan. She guided me on what I was supposed to do for the day and the assistive devices I would be using on the residents.
She demonstrated the use of the assistive devices on me – a crucial learning point as it showed the importance of these devices in aiding the rehabilitation of an elderly.
Most of the residents in the home have had a stroke in the past, resulting from risk factors such as diabetes and hypertension. Hence, the purpose of physiotherapy in rehabilitation is to improve their muscles function and improve their mobility.
The types of therapy that I was going to do included limb strengthening, standing balance and gait training with the use of a gait belt.
Pressing On
The first resident was 62-year-old Mr Richard Misso. His cheerful nature helped ease away my nervousness and uncertainty. For someone who is suffering from visual impairment, anaemia and diabetes, he was very energetic throughout the therapy session.
My first task was limb strengthening exercises where I supported his legs while he raised it from the bed. He looked like he didn't need much help.
The next exercise – gait training – proved to me that there is a reason for physiotherapists.
Mr Misso couldn't walk by himself, even with an assistive device. While I assisted him during gait training to improve his standing balance and walking endurance, I had to hold on to a gait belt that was fastened around his waist to support him in case he fell.
"What if he falls and I lose my grip? Is he going to fall and break a bone?" I kept asking myself. I pressed on, concentrated on my tasks and fortunately, it didn't come to that.
Determined to Heal
The next resident was Mr Cheng Kok Chong, same age as Mr Misso but just not as talkative.
His physical condition is worse than Mr Misso's. He suffered a stroke with left hemiparesis last year – leaving the left side of his body somewhat paralysed. He can still move the left side of his body, but with significantly reduced muscular strength and control.
After the incident, both he and his family agreed that he should live in the nursing home and receive therapy until his condition improves.
I did various exercises with Mr Cheng like gait and movement training, and standing balance practice. Even though it was a difficult session for him, having to exercise a paralysed part of his body, I could see that he was determined, that one day he can get better and go home to his family. It was a rare and touching moment for me to see such determination.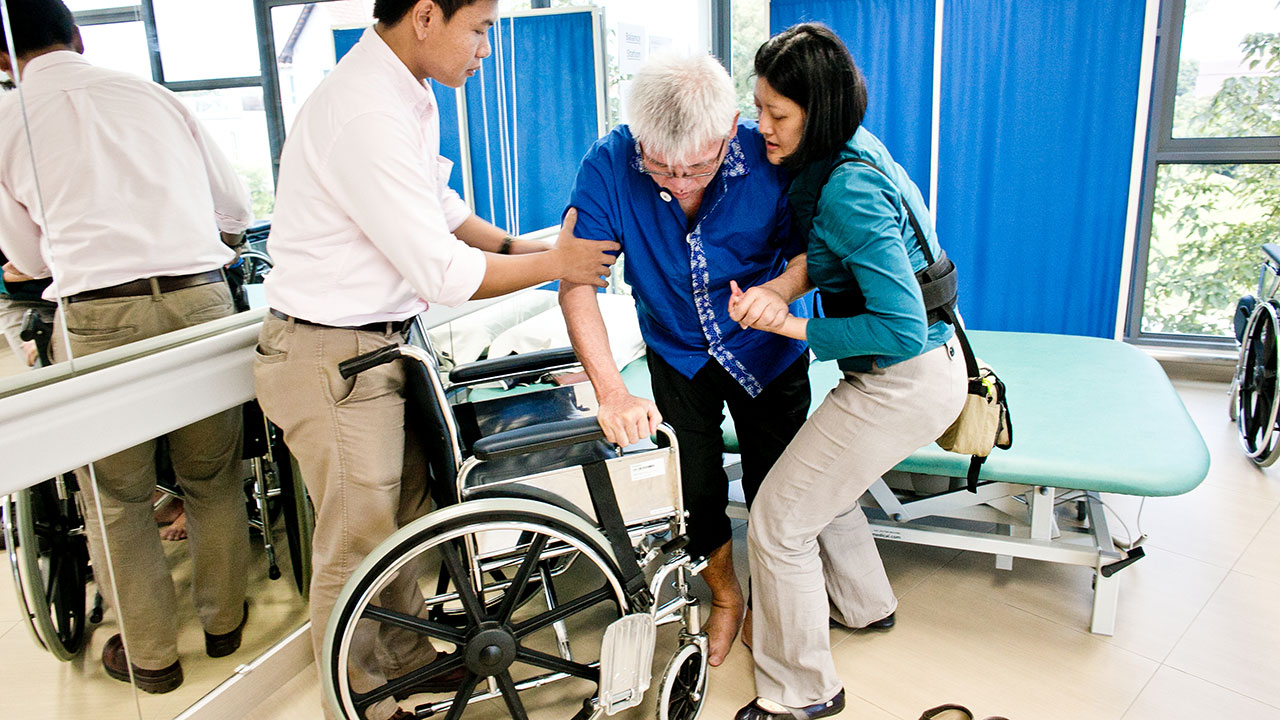 More to Life
Does physiotherapy help? Mr Misso and Mr Cheng feel that it does. Mr Cheng said that he couldn't move his affected side much when he first got paralysed. Now, his muscular control has improved and it will only be a matter of time before he will be able to be independent in his mobility and go home to his family.
My mentor Jean Tan, who has been a physiotherapist for the past 12 years, said: "The joy of being a physiotherapist is when we see our residents improve, move or walk better after many sessions with them."
There may be many reasons why the elderly end up in the nursing home. Many people assume they were left there because there was nobody else to take care of them, and that the elderly will just sit their day away doing nothing.
But after going behind the scenes as a physiotherapist, I've realised that there is a lot more going on in a nursing home than what most people think.
I walked away that day with a newfound respect for nursing homes and the physiotherapists who work tirelessly to help the seniors get back on their feet and lead better lives.