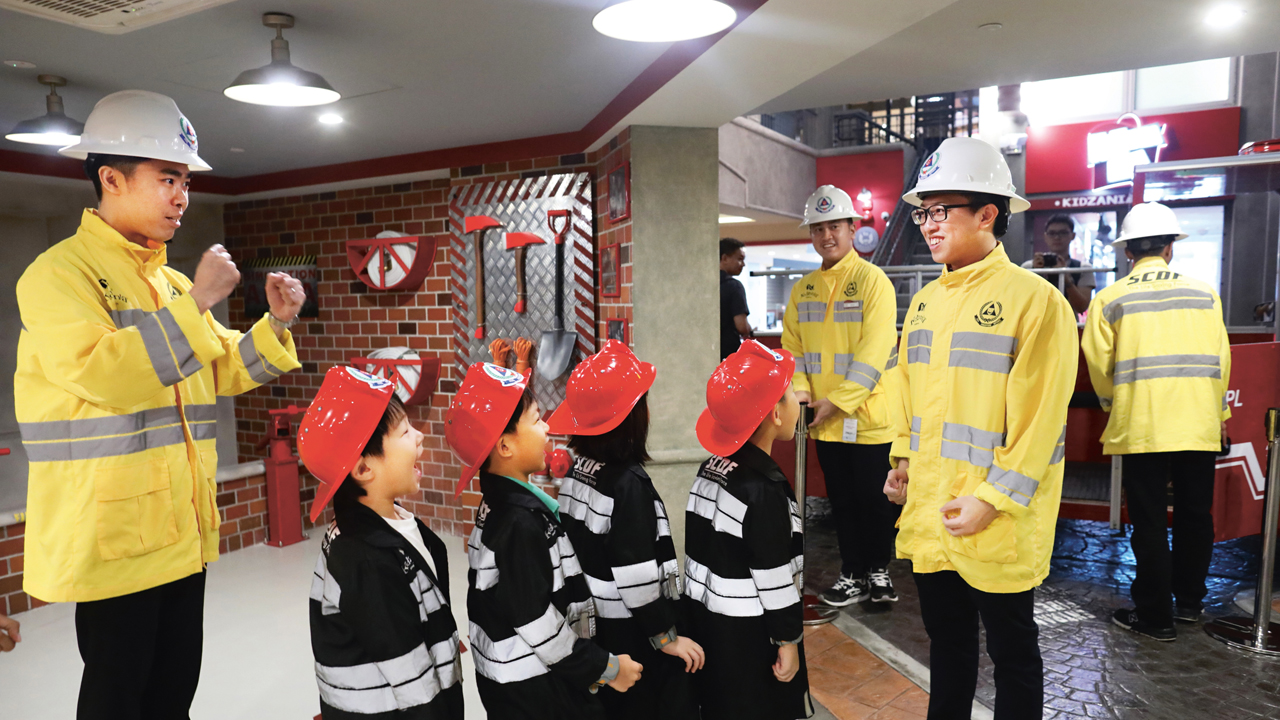 Oh how I wish I had this as a kid. I could only watch in envy as KidZania opened its doors in April this year at Palawan Kidz City in Sentosa – a gargantuan facility that gives kids 7,600 sqm of space to role play in various jobs. After all, like any young boy, I very much aspired to be a policeman or a firefighter.
KidZania is built for children aged four to 17 and, while I've been told I have a boyish face, it isn't enough to pass off as a teenager. Nevertheless, when presented with the opportunity to be a Zupervisor – basically supervisors that facilitate and oversee the kids' activities – I jumped at the opportunity.
Fun while learning
Midway through a training session covering the basics of fire safety, a call for help suddenly came in from the fire station, putting the mini firefighters' training to the test.
They boarded the fire truck quickly, but orderly, as they rushed to the burning building. The police were already on hand to clear a path for the firefighters as they entered the scene to hose down the flames.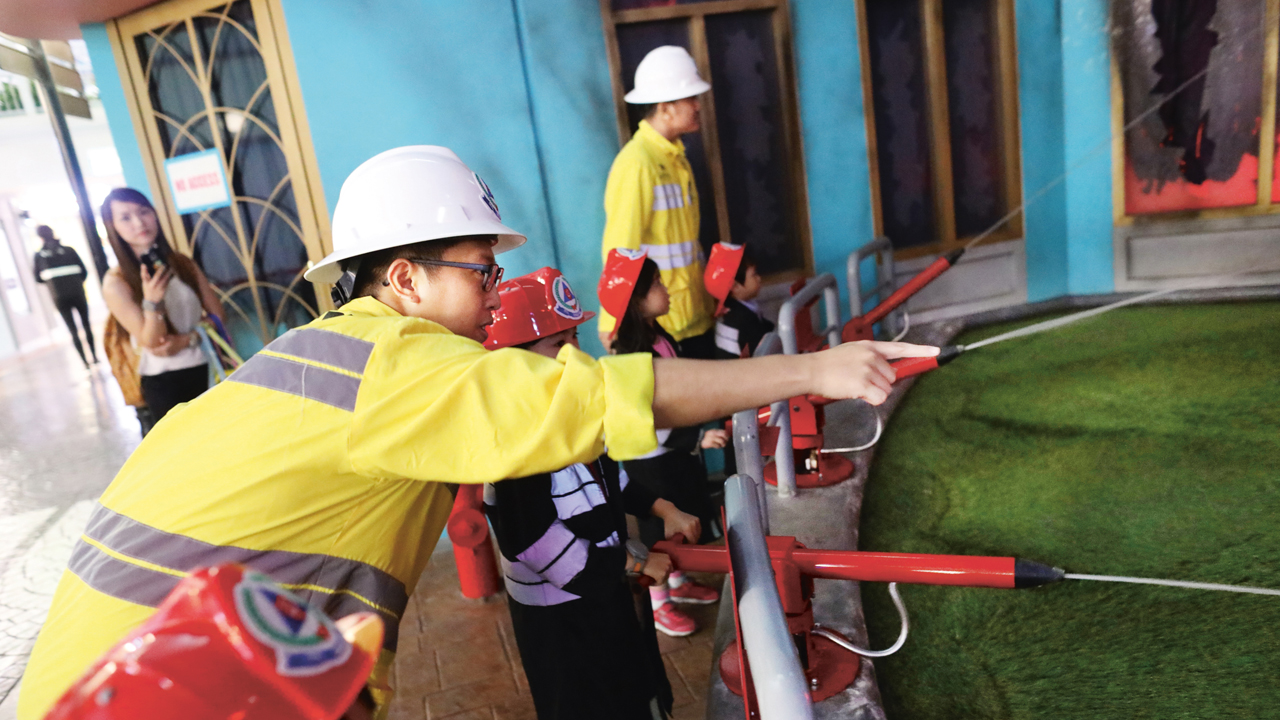 It is one of the many frequent scenarios that take place daily in KidZania. To ensure the children receive the best experience, Zupervisors play a supporting role quite literally. They have to memorise scripts, need good product knowledge and must be ready to act out the planned scenarios like the above.
For example, to drive home the key message of what to do in the event of one's clothes catching fire, I had to stop, drop and roll on the floor together with the kids. As one of the Zupervisors pointed out to me, these activities are edutainment – allowing the kids to have fun while learning simultaneously.
Establishing Independence
Establishments in KidZania are strictly off limits to all adults, parents included. This is to allow the kids independence and at the same time give them an insight into the adult working world, with more than 60 activities available.
The key to achieving this lies in maintaining authenticity. KidZania partners with real-world organisations so that kids get the real deal. Upon entering, children first head to a kid-sized version of Maybank to receive a debit card with a credit limit in the form of kidZos, which is their official currency. This gives them a taste of what it's like to manage their finances.
The fire station too has gear provided by the Singapore Civil Defence Force. The fires aren't real of course, so the firefighting experience is essentially, ahem, watered down for obvious safety reasons.
Whipping Up Pizzas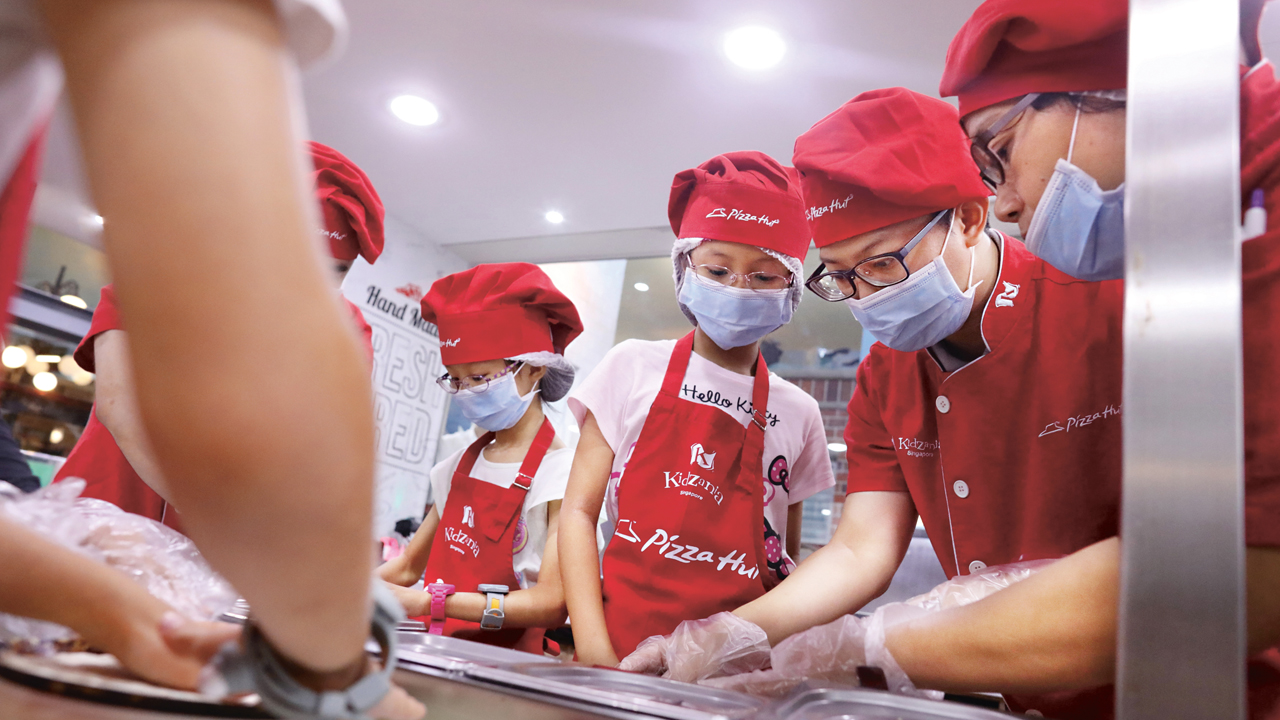 After my morning exploits at the fire station, the afternoon saw me take my shift at Pizza Hut, where kids can come in and learn to make a personal pan Hawaiian pizza for themselves.
The instructions were easy enough to follow and Zupervisors merely had to dish out ingredients to the kids as they took creative licence to style their pizza. Although Zupervisors at Pizza Hut are referred to as head chefs, the key role they play emphasises safety and hygiene.
The little chefs are taken through the different steps of properly washing their hands and are taught why it is important. They are also told to walk and not run in the kitchen as the floor may be slippery.
The lesson of recycling and reusing also comes through. Kids who reuse their hair net and surgical masks at other food-related activities within KidZania are rewarded with 1 kidZo.
Hands-On Learning
Frankly, I thought this was going to be a walk in the park. How hard could it be to role play and handle a few kids after all? As I soon discovered, being a Zupervisor requires both mental and physical responsiveness to ensure guests receive a fulfilling experience. Apart from handling overeager kids, the job also came with managing parents' expectations.
A parent in particular came up to ask me what the overall lesson was that kids can gain from the activities. I was stumped.
Not Rosiaty Shah, a 52-year-old Zupervisor stationed at Pizza Hut.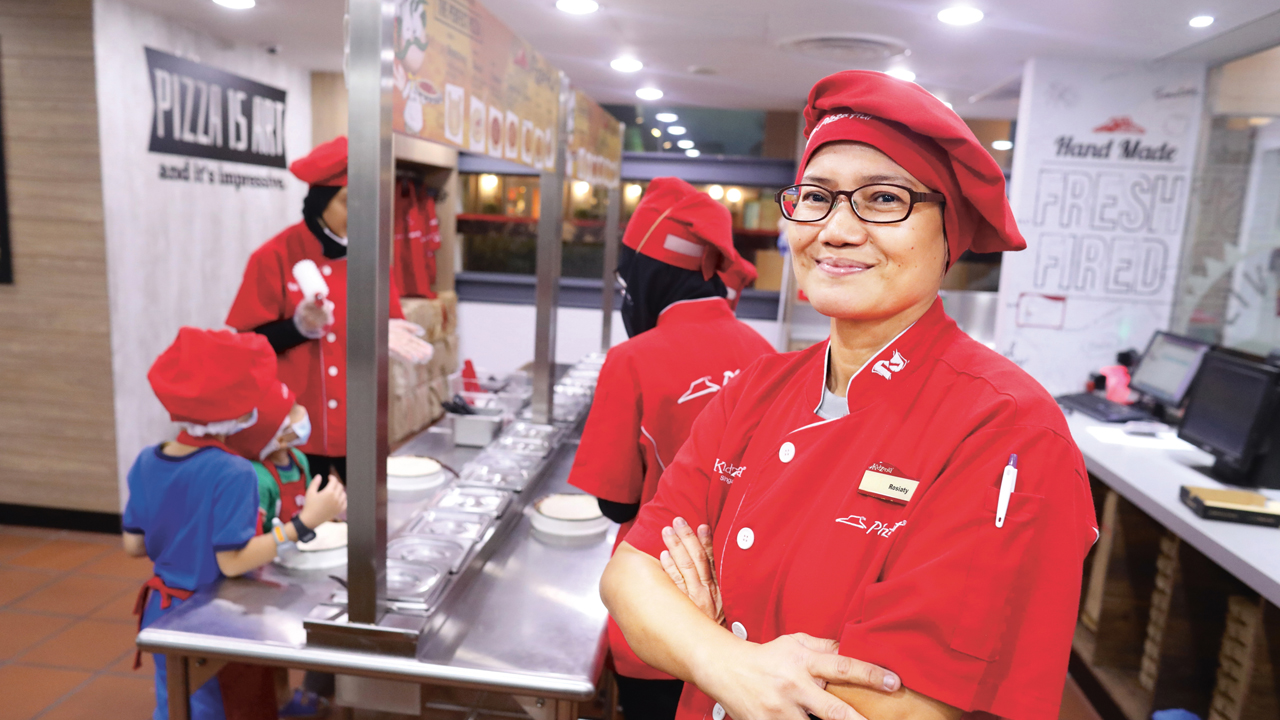 She said: "The roles kids can try in KidZania are intended to give them a better idea of what they want to do when they get older. But no one is asking them to be a pizza chef or a window cleaner when they grow up. It's about giving them that insight so they have a better appreciation for these roles. Kids these days are glued to smartphones too much and KidZania lets them get more hands-on."
After spending a day as a Zupervisor, I can attest to that.