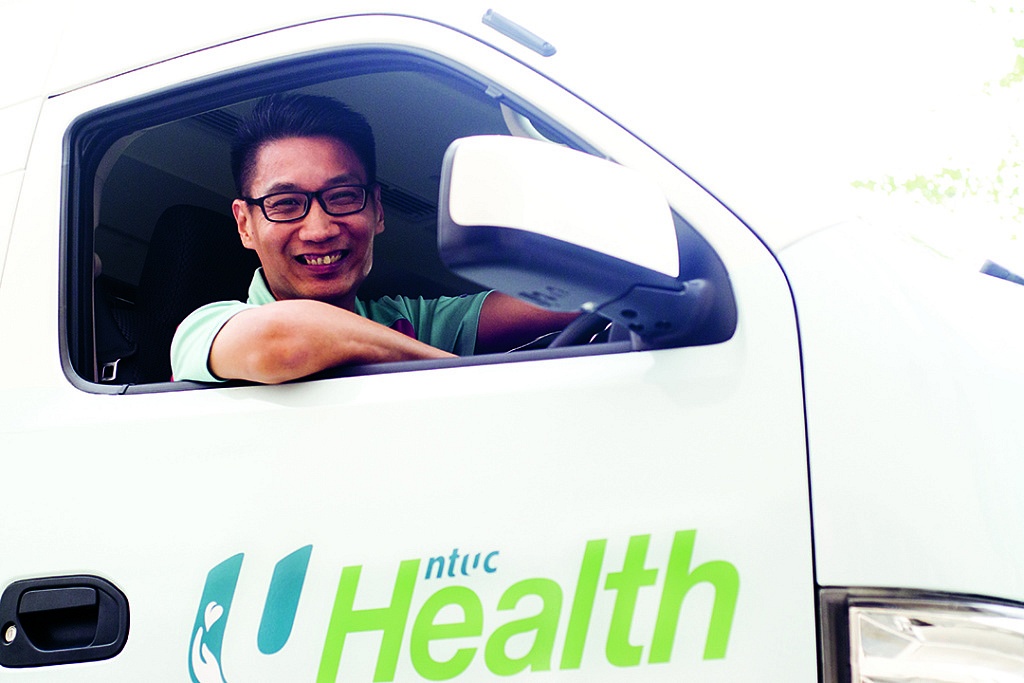 "The wake-up call came when my son said: 'Daddy, you are never at home. And every time I see you, you are always sleeping.' My wife had also noticed the tiredness I was feeling from work and advised me to do something about my work situation by encouraging me to find something I like," said Jason Koh, 43 (pictured).
He had spent 12 years as a container equipment specialist before a slipped disc suffered at work saw him make a career switch to NTUC Health as a therapy aide in 2014.
Jumping Into The Unknown
"I'm a very hands-on, activity-based type of person, so I was very excited about the prospect of being able to do my part and help the community because I know that there will be increasing numbers of seniors in the community," shared Jason.
While recuperating from his injury, Jason volunteered at the Silver Circle centre near his home to chalk up experience on helping seniors before taking on a role as a therapy aide and driver.
"I didn't come from a healthcare background, but I picked up the necessary skills by observing, asking questions and learning from my colleagues. I also got to attend training courses that gave me the necessary skills to work with the elderly," said Jason.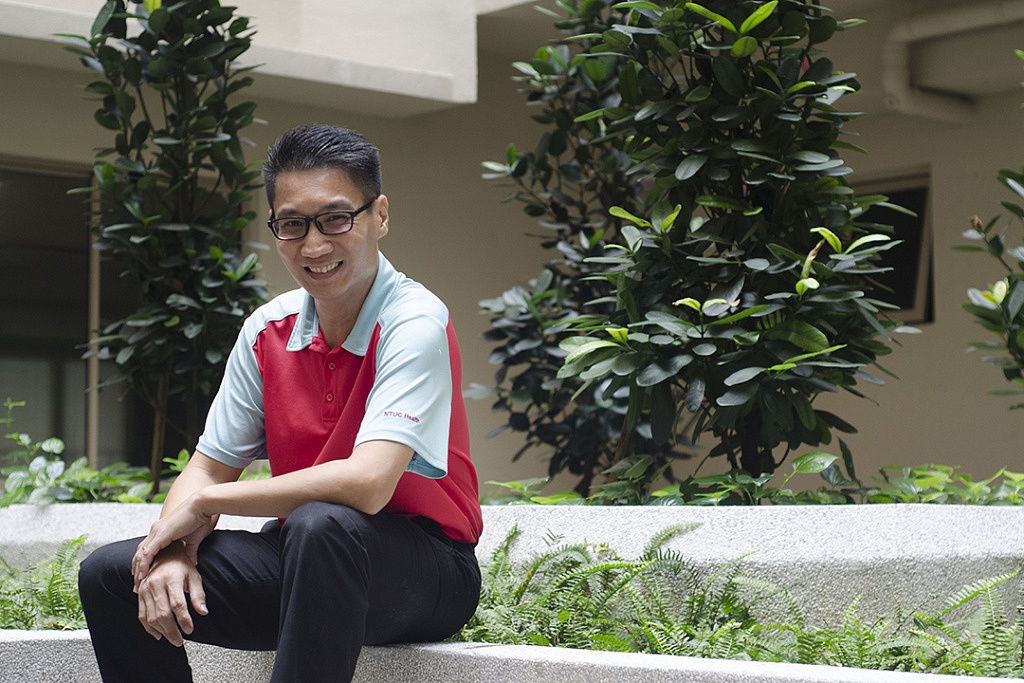 Making Progress
Good work performance over the last three-and-a-half years has seen Jason progress through the ranks to become assistant centre supervisor of NTUC Health's Silver Circle (Geylang East).
"NTUC Health has given me a lot of opportunities and I am currently studying for an Advanced Certificate in Social Service from the Social Service Institute," said Jason, who finds satisfaction and fulfilment from seeing his clients at the centre with a happier, more positive outlook.
"Personally, my family's support is also very important for me, and the job has enabled me to spend more time with them and it has brought us closer together," said Jason.