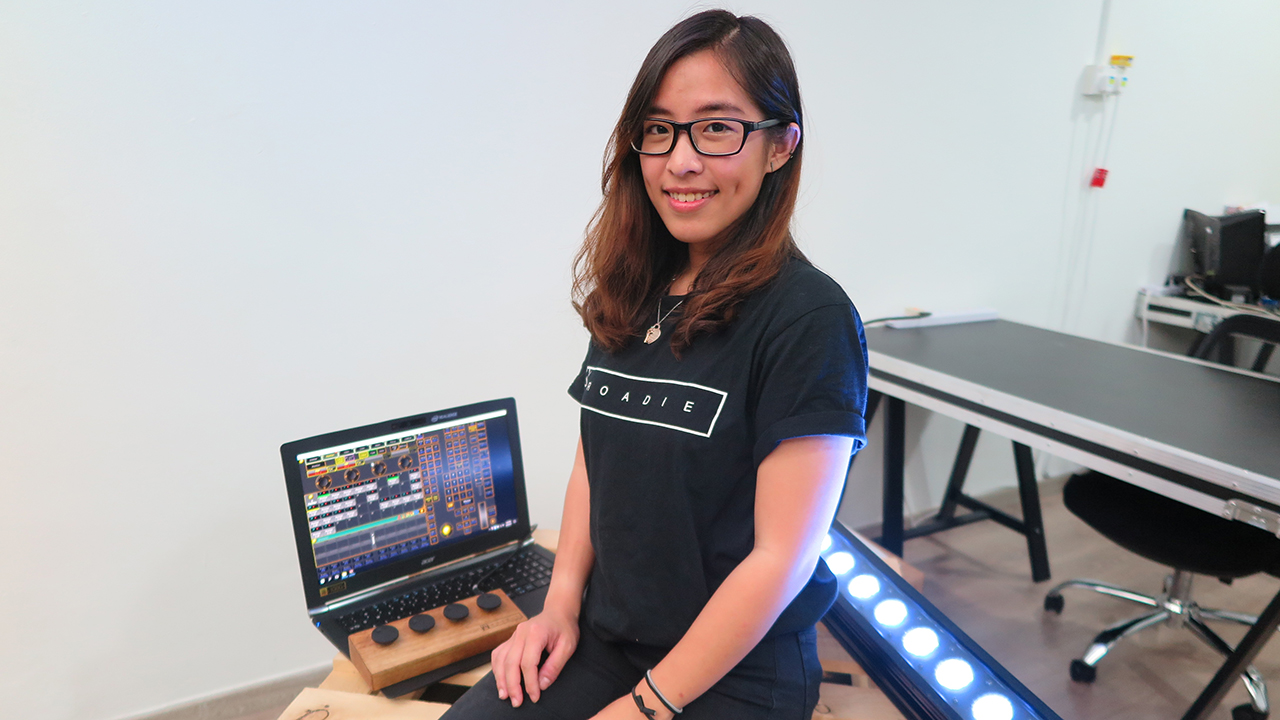 Undaunted by the prospect of entering an industry which was both manual and male-dominated, Enqi Chee co-founded lighting design firm Roadie at the age of 23 in March 2017.
She dabbled in the field as a freelancer in Secondary Three and went on to become a lighting specialist two years after graduating from Ngee Ann Polytechnic with an audio-visual technology diploma.
"When I was younger, I didn't see myself sitting in the office from 9am to 5pm, so that cut out a lot of career choices. I was interested in performing arts, but not on stage. When I got the opportunity to work backstage as an usher or lighting operator, I knew the industry was the right fit for me," said Enqi.
She recalled having to carry heavy cables and bulky equipment, and rigging lights in high and low places. Despite her petite frame, she took it in stride and rolled up her sleeves even when male colleagues offered to help.
On the Job
While most lighting firms deal with the rental of equipment, Roadie is more knowledge-focused – handling lighting planning and programming for up to 10 events per month. Events range from company dinners to concerts and theatre performances. Depending on the scale, it can take a week to six months to complete a project.
"We set the look and feel by adjusting the intensity, adding colour filters, and creating shaped patterns… For the moving lights, we can control the speed, positioning and movement from the console we are using," explained Enqi.
With only two other full-timers on board, Enqi leverages pre-programming to set up lighting cues in advance and taps on a pool of freelancers when necessary.
She observed that perceptions of the industry are changing, as more people realise there is more to the job than the heavy lifting. She estimated that there has been about 20 per cent increase in female representation as compared to eight years ago in the industry.