"Hello, how are you today?"
I cannot quite remember when I was last greeted with these five words when I visited a retail store.
More commonly, the first words I would hear from a departmental retail staff would be "We are currently having a promotion…" or "Would you also like to purchase some [insert product name] as well?"
What ever happened to the greeting?
When visiting a convenience store, things get even more dreary.
Such visits usually entail a zombie-like staff standing behind the counter, staring blankly towards the front of the store.
It is either that, or a nonchalant worker who is probably more annoyed that I have interrupted his task of stocking the shelves.
And the first words uttered tend to be the price of my purchase.
While I am in no way saying that retail service is the easiest job in the world, I do wonder what has happened to the fundamentals of customer service.
Perhaps it is a cultural thing that we have here in Singapore – we tend to trade service quality for efficiency.
The Rise of the Machines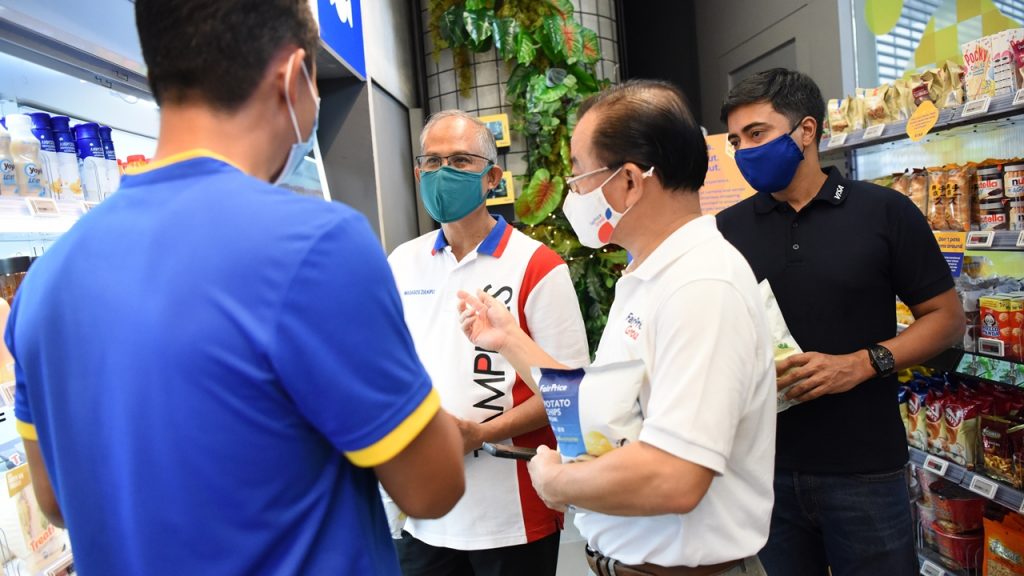 On 12 December 2020, Cheers announced the launch of one of its revamped unmanned and cashless convenience stores.
Located at Our Tampines Hub, the new concept store by NTUC FairPrice is open 24 hours daily and employs Artificial Intelligence (A.I.) and image recognition technology to serve its patrons.
It is the social enterprise's fourth unmanned store, the first being a store at Nanyang Polytechnic, opened in 2017.
Customers who wish to make purchases at this new store need only grab what they want and strut out of the exit like a boss.
No cash transaction required; no credit card to swipe; no retail staff to deal with.
To shop at the store, you simply need to install the Cheers app on your phone and add your Visa account.
In a joint press release by Cheers and Visa, the convenience store chain said that the unmanned store will save them up to 240 man-hours per week.
If it is 240 hours of lifeless customer service saved, then yes, I do think that this launch is a welcomed one.
But What About the Service?
In the same release, the Visa Consumer Payment Attitudes Study found that more than 67 per cent of consumers in Singapore are interested in "zero checkout" technology or eliminating the physical checkout altogether.
They believe that this will enhance their shopping experience.
Three out of five persons in the study said that the 'time saving' aspect of not having to stand in line to make payment is main driver for a zero checkout experience.
Like I said earlier – we tend to favour efficiency over service.
While I can understand the frustration of waiting in-line behind an indecisive customer or inept retail staff, I still do appreciate some human-to-human interaction in my retail experience.
Looking beyond how the technology will make service staff in this sector redundant; just how much more human interaction do we have to lose in our daily routine?
We already use our phones to text more than we talk.
And because of COVID-19, we do more virtual meetings than physical ones.
And we wonder why more and more people are losing their ability to communicate.
The New Normal
Perhaps I should stop being such a dinosaur and start embracing the new developments that improve efficiency instead of dismissing it.
After all, with the pandemic still making its rounds all over the world, avoiding the use of cash or letting someone else hold your credit card might be the best thing for us now to help reduce the spread of the virus.
Still, I cannot help but feel that I will miss these small daily interactions with a random retail person should the day come when all stores go unmanned.
I do not know about most people, but sometimes when there is a lot on my mind, it does feel nice to step into a store to get a drink or a snack and be greeted with a warm smile or cheery "hello".
With that, I would just like to say 'thank you' for reading this and 'have a nice day'.
You are going to be hearing them a lot lesser from now on.