"There is a tide in the affairs of men.
Which, taken at the flood, leads on to fortune;
Omitted, all the voyage of their life
Is bound in shallows and in miseries.
On such a full sea are we now afloat,
And we must take the current when it serves,
Or lose our ventures."
-William Shakespeare's 'Julius Caesar', Act 4 Scene 3
As we navigate the waves of change and uncertain currents that lie ahead in 2017 and beyond, we will need to stay agile, able and adaptable to ride the ebb and flow to stay ready, relevant and resilient.
Global Outlook
We cannot look at our local economic climate in silo without scanning the global sphere for its imminent challenges and uncertainties. Ceteris paribus, I opine the five vital factors we need to pay a close watch to in 2017 and beyond are (not in order of emphasis): (i) Oil prices, (ii) USA's political and economic agenda; (iii) the future direction of the European Union; (iv) the Brexit journey and (v) Asia's growth strategy (in particular China).  The developments in each will have effects (whether direct or collateral) on economic conditions across the globe. Singapore, being a trading hub and heavily reliant on foreign investments and susceptible to external forces, will surely benefit or be affected depending on which end of the spectrum the market swings towards.
Local Outlook
Locally, the Committee on the Future Economy (CFE) will be fleshing out its final report in the coming weeks. Budget 2017 and beyond will also have to achieve a balance to address the short-term and long-term needs and challenges of the economy and our working populace.
From a manpower perspective, there are several challenges for us, I dare say not exhaustive, with the first being rising structural forces/unemployment. I forecasted early this year that we are likely to see record retrenchments in 2016 since 2009 though I don't expect us surpassing the 2009 figure.  This is coming true. What has been a worrying trend is that the layoffs especially affect Professionals, Managers and Executives (PMEs) and the slower rate of re-entry into the workforce for this category of workers, especially those who are older in age.  This is largely due to what I have previously mooted/identified as the three mis-matches of Skills, Expectations and Jobs.
There is also the phenomenon of what I call the 'slow-burn' or 'churn' in several sectors (fortunately not across the board yet) of our local economy such as oil and gas; offshore and marine; foreign financial institutions; and retail because of global uncertainties; re-strategisation; consolidation; re-calibration; and advent of digitisation, robotisation, mechanisation and the internet of things.
By the same token, we face the longer term challenge and need of sustaining inclusive quality growth bearing in mind we have an ageing workforce, relatively flat productivity the past five years and a much slower employment growth.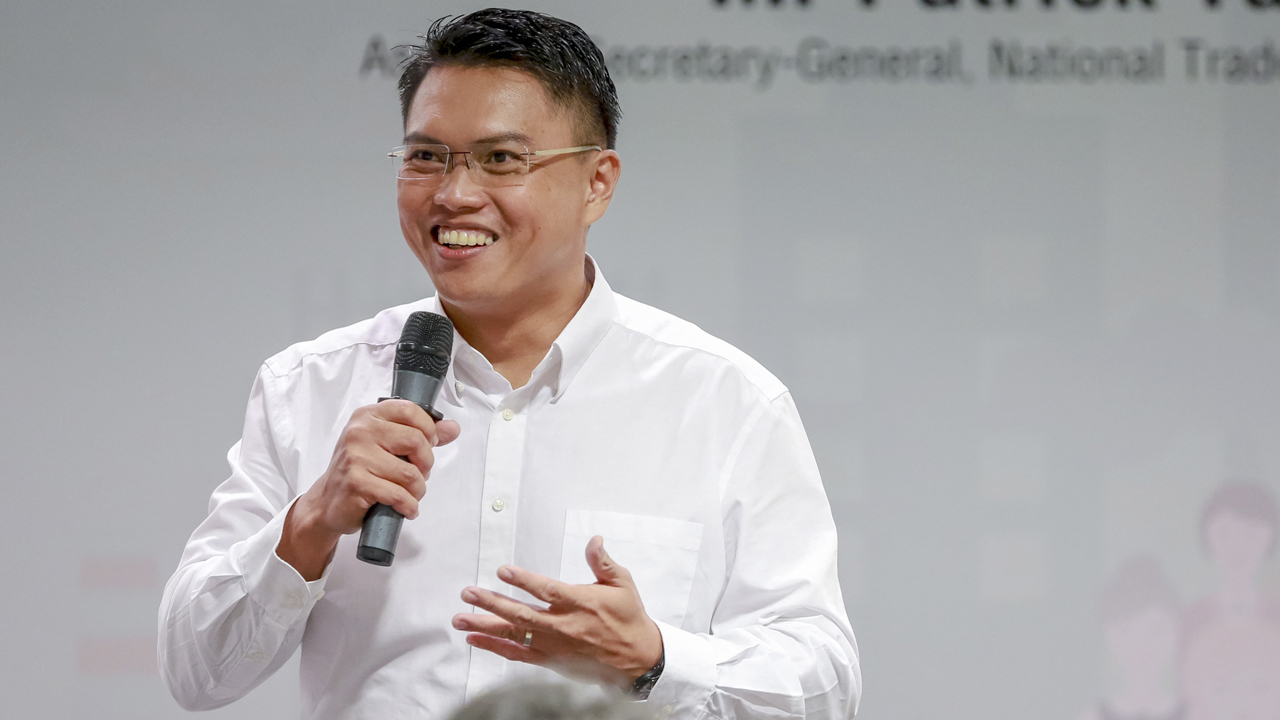 What the Labour Movement Needs to Do – Future Jobs, Skills and Training
Our labour movement and tripartite partners have been kept busy helping the current displaced and unemployed secure jobs. As we forge ahead, the challenge is how best to tackle these structural challenges so that we come out stronger, future-proofed and future-ready and for the longer term survivability, sustainability and success of our workforce and country. What we will need to develop is a more strategic focus of helping the 'future unemployed' take on 'future jobs'. This was the raison d'etre of the new Future Jobs, Skills, Training (FJST) capability which the labour movement announced it will set up come 1 January 2017.
As I embark on helming this new capability for the labour movement with a small team within NTUC (whom I candidly call the Justice League), I would say the work is already cut out for us. This capability cannot and should not be developed or work in silos.  It requires the collective and combined mindshare, cooperation and focused efforts of the entire labour movement (our unions, including our new extended labour movement network of U Associates, U FSE [Freelancers & Self-Employed] and U SME [Small & Medium Enterprises], e2i and NTUC LearningHub); our tripartite partners (particularly SNEF, MOM/WSG, MTI, EDB, SPRING, MOE/SSG); various stakeholders and partners such as the Institutes of Higher Learning (IHLs) and think-tanks/consultancy firms; and society as a whole. Work has already started to connect the dots and build the expanded network.
This FJST capability will do 'sensing', 'synthesising' and 'shooting'. The 'sensing' of job losses – our unions have strong ground sensing/information of impending job losses in unionised companies and the newly announced mandatory retrenchment reporting which will plug the lacuna of the sensing/information of non-unionised companies. More importantly, the 'sensing' of jobs growth i.e. where and what are the new jobs in the next one-three years? Leveraging the expanded network as outlined above, the labour movement aims to 'double-click' and 'synthesise' the information to distill which companies are hiring and for what jobs. To take an extra step is to find out what kind of skills are required for these new jobs and also the type of training needed so that we can carry out the 'shooting' or 'signalling' (for a more understandable word) promptly, effectively and efficiently. This is particularly important because of the rapid rate of developments and the imperative of a speed-to-market skilling/training. Our e2i and NTUC LearningHub, both with social objectives, will be best poised to pro-actively do this as facilitator or training provider/coordinator and collaborate with the industry/employers/employees. For a start, we will focus on the financial sector, infocomm technology, engineering/manufacturing and healthcare being three key sectors worthy of scrutiny and a leg-up to help fellow Singaporeans take up the jobs there.
In short, there are two key things which the FJST can deliver.  First, is the provision of contemporaneous information (through ground sensing) on the jobs lost and new jobs availed and which companies/employers are hiring (one-three years). Second will be to then signal the skills required so that we can work within the labour movement (e2i and LearningHub) or externally with IHLs and other private/industry training providers to facilitate/catalyse/encourage second-skilling; deep-skilling; up-skilling; multi-skilling or cross-skilling of our workers and workforce for these new jobs.
Besides staying ready, relevant and resilient, ready with new skills, relevant to new jobs and resilient to changes, I can't further emphasise the importance of ability, agility and adaptability. We have always been on a treadmill, only difference is the speed at which the treadmill is now moving as compared to years ago.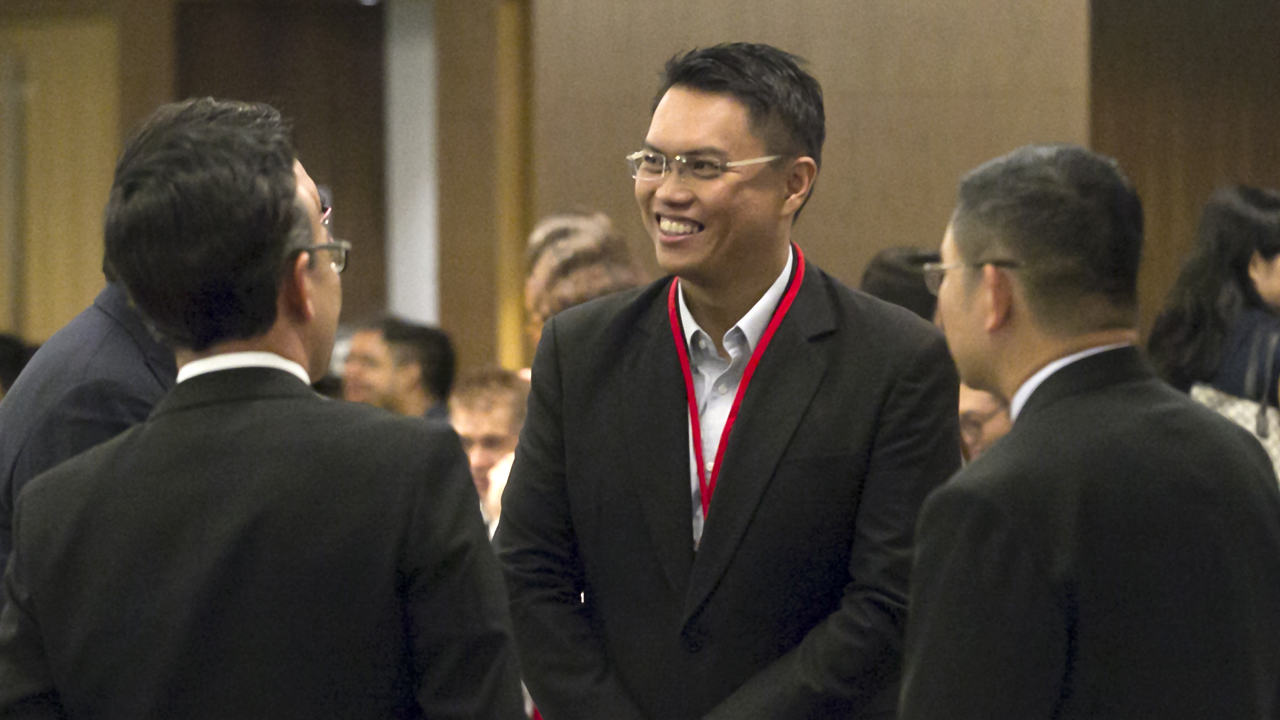 What does Government need to do?
(1) Government can support companies/employers by funding training leave (possibly SkillsFuture Leave) for workers to attend SkillsFuture courses/programmes.
(2) Government can further review/augment the skilling schemes.  This includes providing direct wage support to employees during the Professional Conversion Programme (PCP) training period to match the entry salary of those jobs, so as to encourage more mid-career adults to re-skill for new jobs without having a major pay cut. In the same vein, providing SkillsFuture allowance to unemployed locals who undergo SkillsFuture courses similar to the previous surrogate employer programme and expanding the SkillsFuture credit to include career coaching services so that workers can benefit through personalised guidance and coaching to excel at their work, prepare for the future and increase productivity at the same time.
(3) MOM and relevant government agencies can share the plethora of information on available jobs and the information mined from the Jobs Bank (especially after the enhancements to the Jobs Bank) with the Labour Movement, especially e2i and the FJST department to enable the development of a comprehensive mechanism to enhance the tripartite efforts to place workers in relevant jobs and also identify employment and skills-in-demand trends better, more expeditiously and expediently.  This will also hasten the speed-to-market rollout of programmes and interventions through contemporaneous information.
What do Employers need to do?
(1) Employers need to double-up their efforts to raise productivity. This means robotising, digitising and mechanising whatever that can be robotised, digitised and mechanised.  We have to go beyond understanding digital disruption to active engagement and embrace artificial intelligence, virtual reality and the internet of things.
(2) With an imminent ageing and shrinking workforce, employers need to pro-actively redesign their work/jobs to 'do more with less' and embrace the change before the change embraces them.
(3) Mindsets have to change, whether it's in hiring of mature workers to employee engagement and appreciating the future nature of work and work types.  Employers too must stay ready, relevant and resilient and confront the structural forces and waves of change through active support of worker training.
What do Individuals need to do?
These days, unlike previously, retrenchments impact PMEs more, especially those with higher education and of age. Workers, therefore need to stay ready, relevant and resilient. Ready with new skills, relevant to new jobs and resilient to new changes. Beyond this, I opine that workers too, besides employers, need to have the three attributes of ability, agility and adaptability.
(1) Agility – Mindset change is inevitable. It is not just being able to change but to change quickly and flexibly because the new adage will be that the fast fish will eat the slow fish and not the big fish that eats the small fish.
(2) Ability is vital because besides having the needed skills and competencies in one's job, one needs to also be able to solve complex problems, value add with innovation/creativity, communicate effectively ideas and build networks because the future belongs to those who prepare for it today.
(3) Adaptability is crucial with shorter and unpredictable economic cycles; job obsolescence; new forms of work and new work streams which will evolve. We will need a new work mindset to embrace change before change embraces us. We need to pick ourselves up and not let setbacks set us back.
What does Society need to do?
Finally, society and the community cannot ignore that it has a vital role to play in crafting the moral and social fabric and ensure we strive for good success.  From our attitudes and tolerance level towards mature and older workers to our mental models and images of different jobs and careers and treatment of paper qualifications vis-à-vis experience, skills and competencies. It will certainly be a journey.
Conclusion
The challenge for Singapore in 2017 and beyond is how we are able to navigate the occasional gusty winds and flooding downpours. Although we have weathered a variety of economic calamities the past decade alone, it does not mean we will automatically survive. The challenge that confronts us this decade will be somewhat different and diverse.  The 'killer app' is how we can, as one country and one people stay not just ready, relevant and resilient but have the necessary agility, ability and adaptability to navigate and ride on the ebb and flow.
Patrick Tay
This is a post by National Trades Union Congress (NTUC) Assistant Secretary-General and Director of Future Jobs, Skills and Training Department, Patrick Tay. Any extracts should be attributed back to the author. 28 December 2016.