It has been about a month since I joined the Labour Movement, and more recently, taking on the role of Secretary-General.
While I've had the privilege to interact with our educators and transport workers in my previous portfolios, this has given me a more direct opportunity to meet with and engage our sisters and brothers on the ground, understand their needs, concerns and make a positive impact for them – both in and out of the workplace.  
The concerns and struggles of workers are issues I can relate to.  
At my meeting with the teachers from the Singapore Malay Teachers' Union, some of them voiced out their concerns regarding the future of education and how it has changed the way we teach and learn. As our education system adapts to a fast-changing world, and our society starts to value holistic education over mere academics, it means that our educators, like the students they teach, have to constantly learn on the job.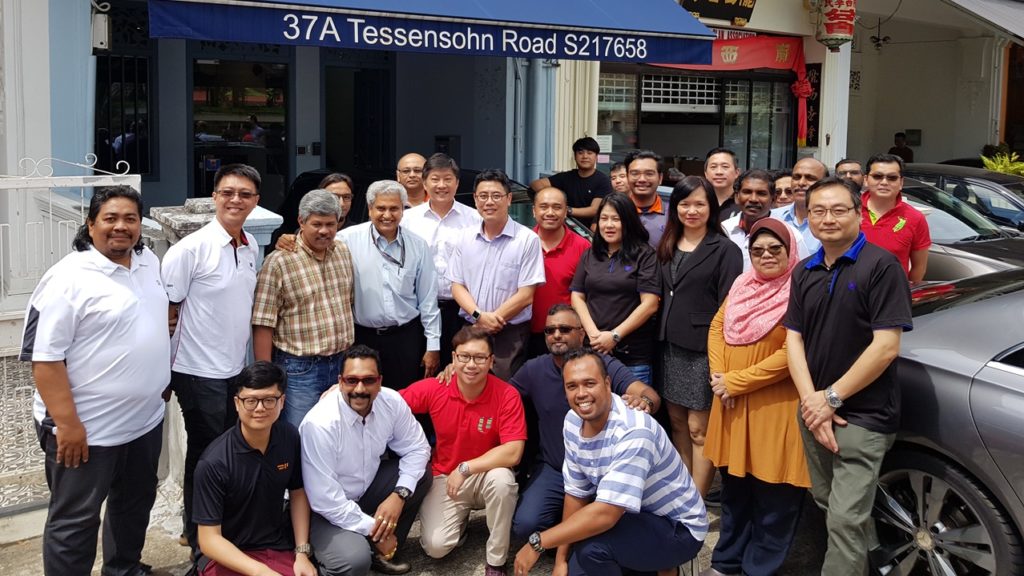 Similarly, our sisters and brothers from the United Workers of Petroleum Industry, the Singapore Port Workers Union and the Metal Industries Workers' Union are feeling these sweeping industrial and technological shifts. As the voice of our working people, our unions and union leaders have the important task of being the bridge that connects our workers in the sector to future opportunities.
Work aside, I have also heard other concerns from our working people. Many of them are centred around the rising costs of living here in Singapore.
While NTUC's network of social enterprises continue to do their best to offer value for money essential services through touchpoints like FairPrice (groceries), Foodfare (affordable, healthy meals), Income (insurance), Health (eldercare), First Campus (childcare) and many more, we can also play an active part by working towards a better life for ourselves, and more importantly, our families.  
Certainly, earning better wages will help us cope with rising costs, and while experience can count towards that, technology is shaking things up. Whether or not we can protect our jobs and continue to progress is dependent on how quickly we can adapt and acquire relevant skills.
In this day and age, workers can no longer "train and pray" – train first, then pray we get a job that requires that exact same skill sets. Nor should our employers hope to "plug and play" – by only hiring workers who possess the relevant skills of today and ignoring their potential and possibilities of tomorrow. Instead, with the increasing pace of disruption and our businesses rapidly changing their needs, our workforce will need to "plug, train and play". In short: our workers must train, train and train – on the job, on the go and whenever possible. Employers, too, must play their part and support their workers.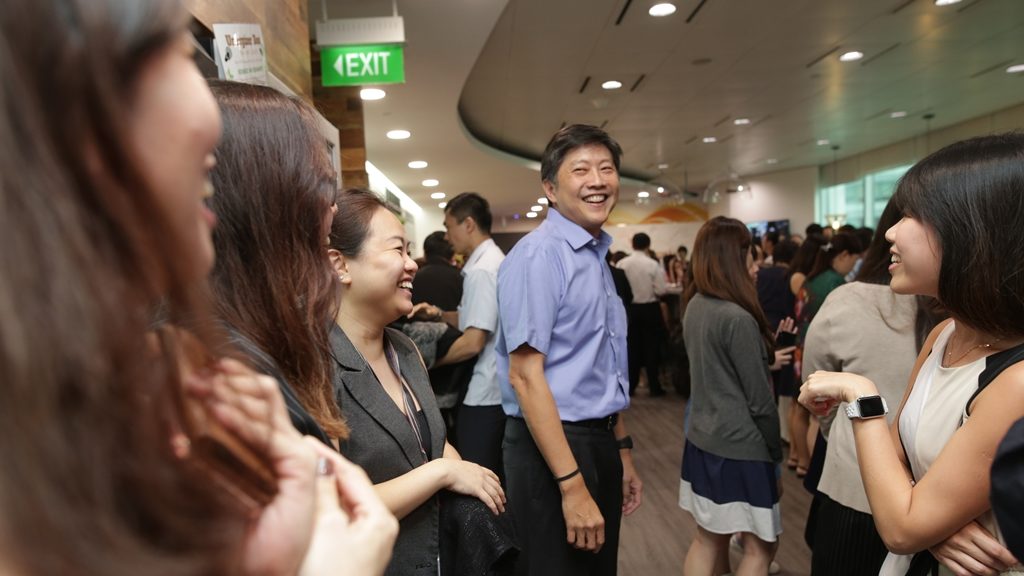 I could go on and on over the need for all of us to continuously learn, upgrade our skills and train, but I know that it is definitely not easy. What skills do we need, how do we get these skills and where can we undergo such training are questions that automatically come to mind.
To make learning and training accessible and convenient for our working people, the Labour Movement is working to develop more modular bite-sized training options together with NTUC LearningHub, NTUC's e2i (Employment and Employability Institute) and various institutes of higher learning.
Obviously, more needs to be done, and we are looking to partner both the Government and business leaders to look at how we can redesign jobs, build a culture of learning at workplaces and inculcate a love of learning and curiosity in our working people. This will help everyone cope with the changes and challenges in their respective fields of work.
One other cause that I am deeply concerned with is retirement adequacy for our mature workers. Here at the Labour Movement, this means recalibrating the opinions and perspective of workers and businesses alike to be more inclusive. Some older workers I've met have shared how they enjoy keeping active, work to earn a living and find fulfilment in being able to contribute back to society. Others, have commitments, such as expenses and dependents.
My worry here is whether or not employers are willing to continue employing these workers beyond the official re-employment age of 67. After all, why should there be an 'expiry' age on their desire to work or to do the jobs they need or enjoy?
Caught up with our day-to-day needs from work and family, this may be something we hardly think about until it is too late. As Singapore's workforce ages, we included, I hope to be able to do more by working together with our Government counterparts to implement more progressive age management policies, redesign workplaces and better support our mature workers.
My work as Secretary-General of NTUC has just begun. I hear you, we are with you, and we can make this real together.
CM
This is a post by National Trades Union Congress (NTUC) Secretary-General Ng Chee Meng. Any extracts should be attributed back to the author. 24 May 2018.