When Singaporeans talk about 'NTUC', it's usually our grocery chain NTUC FairPrice which comes to mind. While this is not unexpected, it's a compliment to the FairPrice team for having done well in moderating grocery prices all these years.
However, NTUC offers more than just social enterprises, and our social enterprises are made up of more than just FairPrice. Over the years, our network of social enterprises has grown to provide a range of services that are both affordable and accessible to meet the life cycle needs of our people.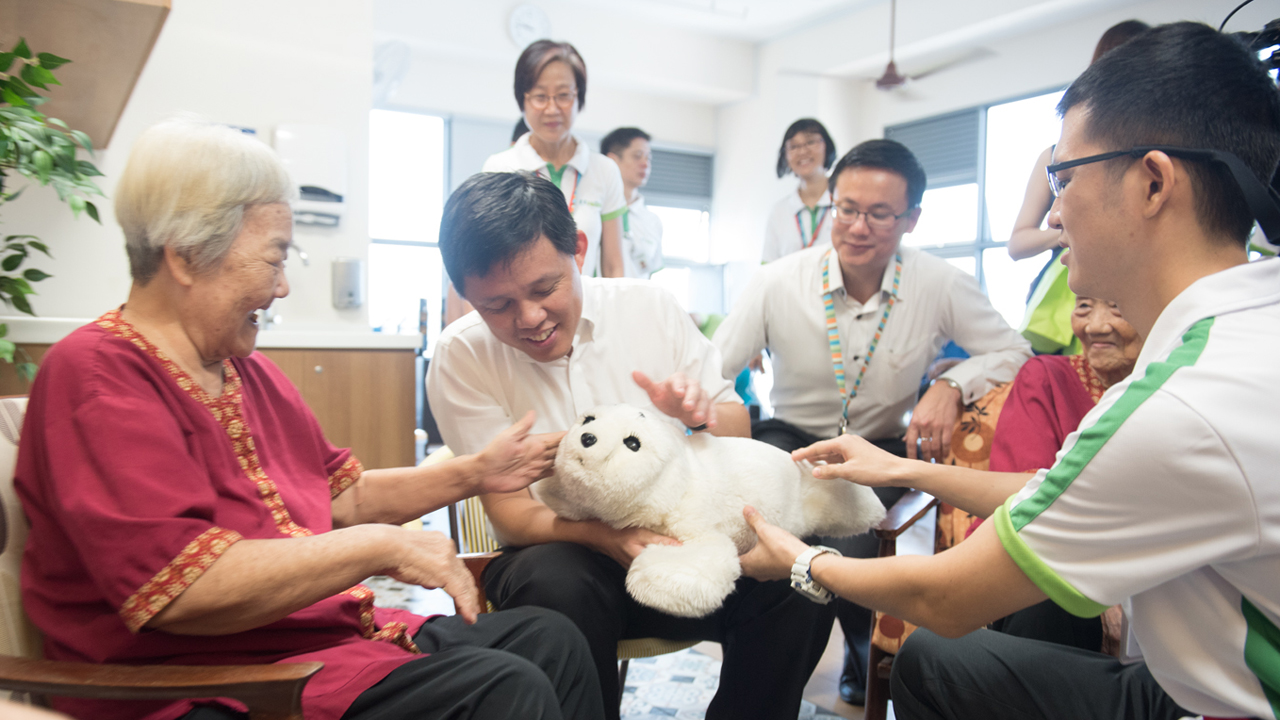 Humble Beginnings
At a time when times were tough with jobs hard to come by and salaries low, the catalyst for our social enterprises came during the Labour Movement's Modernization Seminar in 1969.
That was when NTUC's social enterprises were created to blunt the excesses of capitalism and avail affordably-priced essential goods and services to all working Singaporeans.
Today, we can count on FairPrice for groceries, Income for insurance, First Campus for childcare and kindergarten, NTUC Health for healthcare products and eldercare services, Foodfare for cooked food, NTUC Club for a range of lifestyle activities and a few more.
While broadly successful, we must never rest on our laurels. Instead, we should be asking ourselves the following questions:
What new services should we provide to meet the emerging needs of our increasingly diverse and sophisticated population? On that same note, how can we ensure that the 'old' services can be made relevant for today's needs? Are there redundancies which we can divest ourselves from and reinvest our finite resources elsewhere?
How can we do better to integrate our social enterprises to provide a comprehensive suite of services to meet the life cycle needs of our population?
If we decide that we need to provide new services, how big a market share must we have to be effective in moderating prices while maintaining quality?
How are we coping with disruptions to our businesses?
The Guiding Principles
While there are many different areas we can go into, the type and scale of those operations have to be taken into consideration. The key guidelines steering the approach by NTUC's social enterprises are these:
Are the services essential to the well-being of our workers?
How timely, relevant, accessible and affordable are these services to our working people?
Is there market failure, under-served, or unmet needs which require us to intervene to either stabilise prices or improve access to the services for the people we serve?
Are our social enterprises fully competitive with other businesses?
These guidelines formed the basis for the creation of FairPrice (originally known as Welcome Supermarket with affordable prices for essentials such as rice) and Income (which allowed lower wage workers access to affordable insurance). These services helped mitigate the costs of living back in a period when inflation made the most basic of essentials expensive.
Catering to Emerging Needs
Today, healthcare, eldercare, childcare and student care services are just some of the emerging concerns faced by the new generation of Singaporeans. NTUC will certainly be carefully looking into further developing our existing services and scaling our operations accordingly to make them accessible to more people in Singapore. This is to minimise the chances of runaway prices and lack of affordable options for the average Singaporean.
Working families, for example, are typical of this new generation. To support them, NTUC First Campus expanded its service offerings earlier this year to include afterschool, a school-based home-away-from-home programme that students in primary schools can attend.
The recent launch of NTUC Health's new nursing home is another example of the continuation of our vision to provide integrated, seamless services to our people.
Workers Come First
However, providing a new service does not mean that we need to dominate the market. It's more about having the expertise to be able to step on the gas pedal to increase our service capacity when the need arises, armed with the necessary know-how to do so.
In fact, for many segments of the market, NTUC's social enterprises are just minority players. In one particular market, an NTUC social enterprise had only a small share of the market, which led to an outcry by the previous service providers. The reason? They knew that if they got out of hand with the pricing, the social enterprise may just expand its footprint and erode their inordinate margins.
It is not that we frown upon profits, for profits do drive innovation. We accept that, but we do hope that all enterprises will have society's welfare in mind and not make use of a dominant market position to the detriment of their customers.
Setting ourselves a higher goal: we don't just want to be providing the services of today, but be pioneers in new concepts to meet the needs of tomorrow. We want to experiment with new ideas and be the catalyst for social change.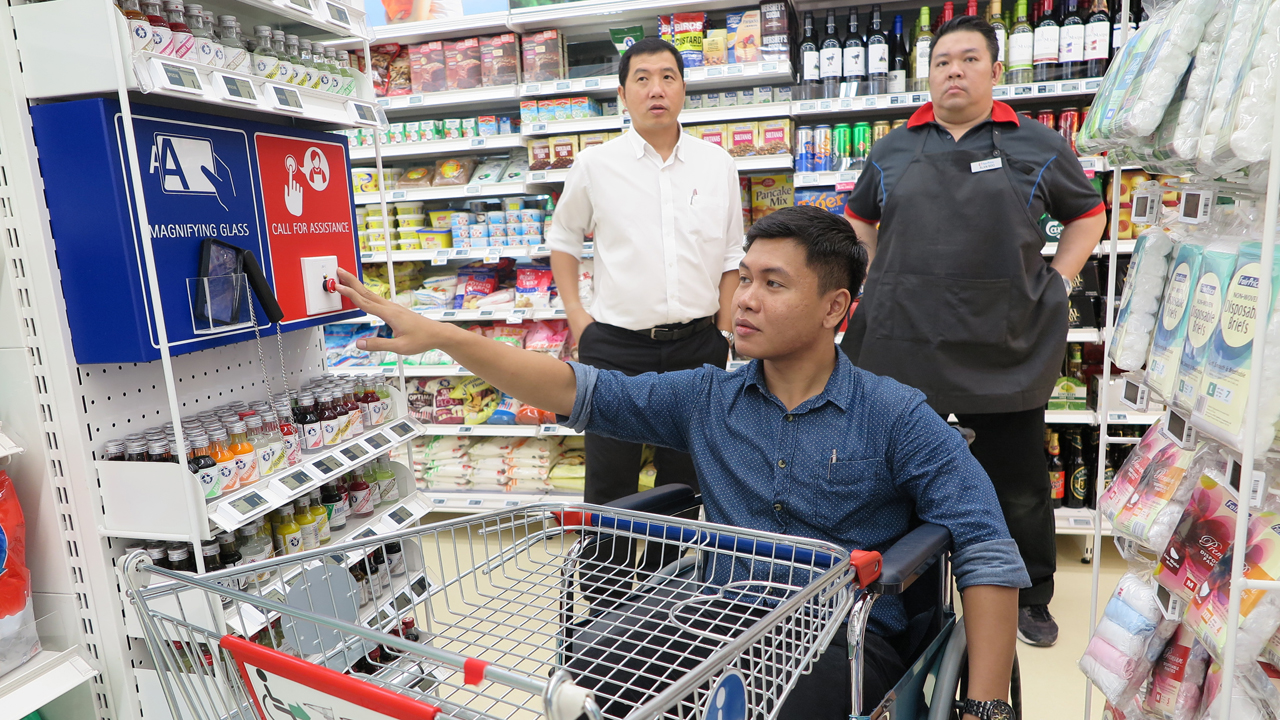 One example is FairPrice's new enabled store, which provides elderly customers and those with disabilities with access to affordable daily necessities.
The new Bukit Panjang hawker centre operated by NTUC Foodfare is representative of how social enterprises can be integrated to the benefit of our customers. There, a wide range of affordable food options is complemented with a wet market and sundry shop operated by FairPrice. This is just one example of our concept of providing an integrated, seamless network of services, one that spans the entire NTUC enterprises network – that is our goal moving forward. We are not just a group of 11 social enterprises, but a network of 11 social enterprises leveraging each other's strengths to meet the needs of the people we serve.
On a broader scale, NTUC's social enterprises have also come together with initiatives such as the Pioneers OK! package and Big Value Bag: Made for Singapore programme, where services and products from the various social enterprises were bundled together for both our pioneers and fellow Singaporeans.
However advances in technology can disrupt the way we do things. For example, with the prevalence of e-commerce, the way consumers traditionally consume goods and services is changing. Social enterprises like FairPrice and Income have bridged this change with online e-commerce portals, but how well prepared are they for future disruptions?
This is our challenge, today.
Zooming In
There is also a need to clarify a certain common misperception – that NTUC's social enterprises enjoy privileges from the Government. The truth of the matter here is that NTUC's social enterprises operate on market principles and have to compete for Government spaces and contracts just like any other commercial enterprises. The difference here is the fact that as social enterprises, the majority of our earnings are reinvested to expand our services for the nation. This allows us to do more with what we have for the people we exist for, as compared to other enterprises who exist for purely commercial reasons.
Another common misperception is that if NTUC's social enterprises are not run on a purely commercial basis, why is it that their prices are not significantly lower than their competitors? The real answer is the other way round. The fact that there is an NTUC social enterprise in a sector means that the social enterprise can rein in the prices that the competitor can charge. We are happy that our competitors try to match our prices and sometimes even beat us at it. This ultimately benefits all Singaporeans.
The question is, if our social enterprises weren't around, would our competitors still be charging those very same low prices? While the form and shape of our social enterprises may (and should) change over time, our mission remains unchanged – to provide timely, relevant, affordable and accessible essential services to Singaporeans and moderate the excesses and extremes of a pure capitalist system.
CS
This is a post by National Trades Union Congress (NTUC) Secretary-General Chan Chun Sing. Any extracts should be attributed back to the author. 21 June 2016.