This is a contributed article written by Labour Member of Parliament Melvin Yong. Any extracts must be attributed to the author. 23 May 2020. 
The COVID-19 pandemic has undoubtedly changed the way we live and work. 
In the public transport industry, our frontline workers have overcome many challenges and adapted to ensure that our public transport can continue to operate safely and efficiently.
Here is a quick recap of the dates and events that have affected our public bus workers.
16 March 2020: Coming Together to Take Care of Our Malaysian Bus Captains
When the Malaysian government announced the Movement Control Order (MCO) on 16 March 2020, our Malaysian bus captains only had one day to prepare for their temporary stay in Singapore before it came into effect on 18 March 2020.
Quickly, the tripartite partners banded together to move mountains.
Our public transport operators, together with the National Transport Workers' Union (NTWU) and the Land Transport Authority (LTA) made special arrangements for our workers to return home and pack their personal belongings and were able to quickly arrange appropriate accommodation for our sisters and brothers who decided to continue working in Singapore.
What we initially thought was a two-week stay in Singapore has turned out to be potentially 12 weeks long, with the MCO currently extended to 9 June 2020.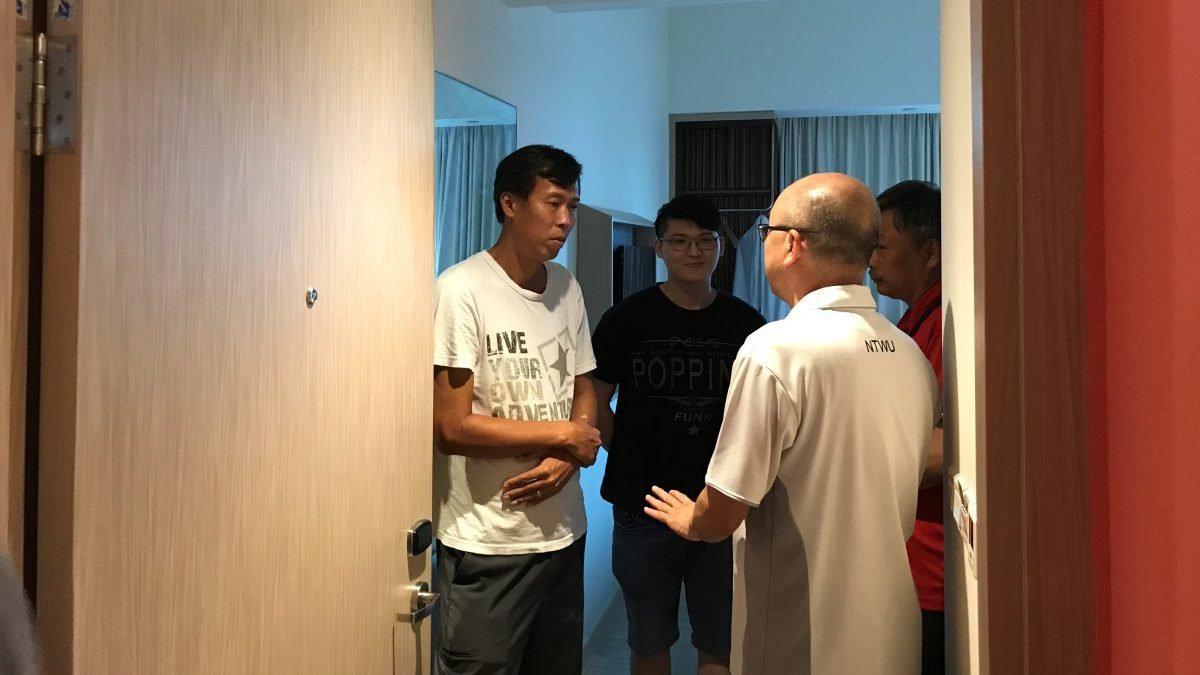 7 April 2020: Singapore Activates Circuit Breaker, Affecting Bus Captains' Meal Breaks
Singapore entered the circuit breaker period on 7 April 2020. While public transport services still had to continue, our bus workers could no longer have their meal breaks at the NTWU canteens. This proved to be challenging for our bus captains as they had limited time to take their meal breaks.
We had to react fast. If they could not eat at the canteens, then where could they eat? We could not let the bus captains eat inside the bus!
The union put up a strong appeal to the authorities to allow our bus captains to continue dining at our canteens. This special arrangement was eventually approved after we quickly implemented strict safe distancing measures across all 47 canteens.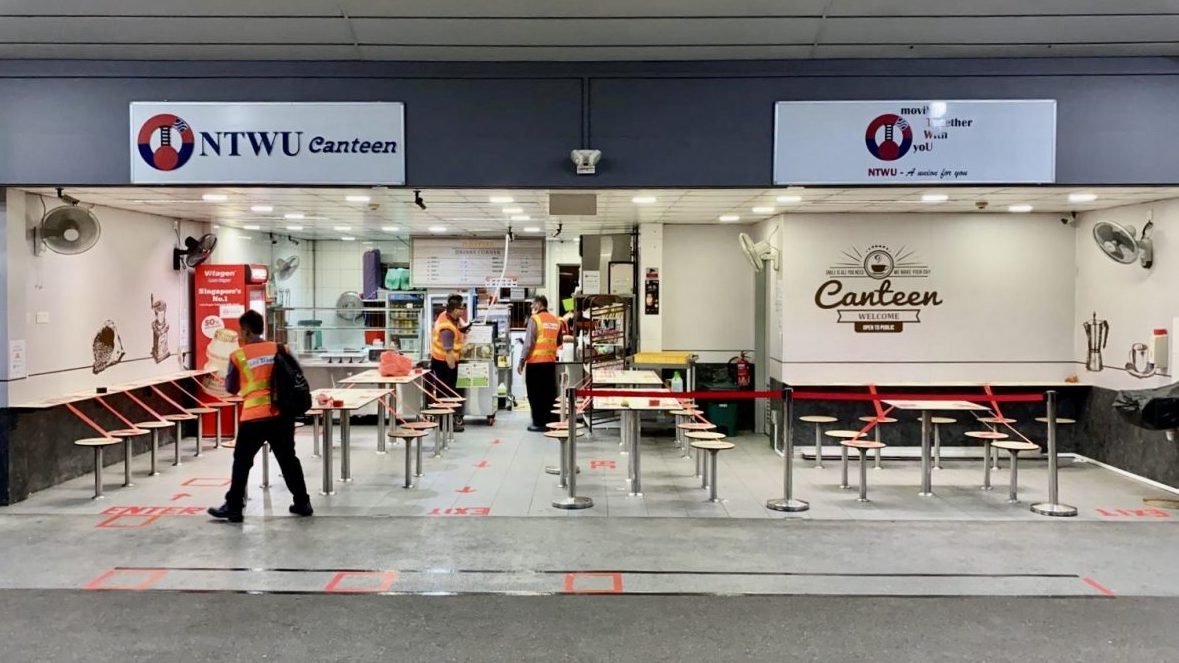 To boost the morale of our workers on the ground, the union also introduced a special $2 meal at our canteens for our members. To date, more than 125,000 special meals have been sold!
Since March 2020, NTWU Canteens also started to give herbal tea to our members on every last Friday of the month. This campaign is to raise awareness amongst our members on the importance of staying healthy, and that prevention is better than cure. I am glad that it was well-received!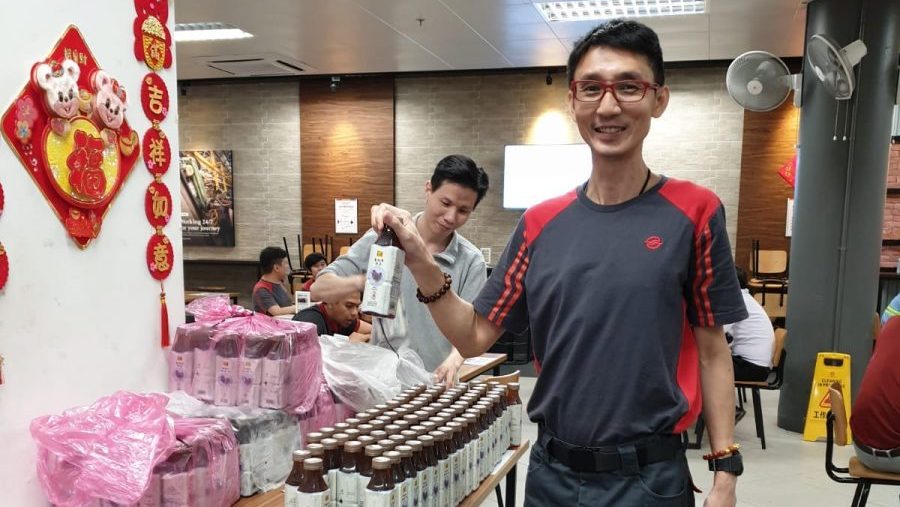 During Circuit Breaker: Bus Captains Get Attacked by Commuters
As the nation adapted to the circuit breaker measures, our bus captains also had to adapt their driving to prevent bus bunching. The running time for buses was tweaked to cater to the lower ridership and lesser traffic. Bus captains must ensure timely arrival at bus stops so that commuters do not end up missing their buses. What this means is that our bus captains are not able to unilaterally travel faster just because there are fewer commuters or lesser traffic. They must stick to their schedule. Unfortunately, we saw cases of them being abused verbally and even physically assaulted because of "driving too slowly".
Our bus captains do not have an easy job. They too are worried about their safety. Will they be infected by one of the many commuters that they meet every day? In addition to driving, they also have to ensure that commuters comply to safe distancing measures while travelling on the bus. Thankfully, most commuters are cooperative, but there were also sad instances of difficult commuters. One example was the viral video where an elderly uncle refused to listen and even sat on the floor in the bus when the bus captain asked him politely to put on a mask and to observe safe distancing. Such incidents are avoidable. Our public transport workers are just doing their jobs, let us show more support for them instead!
2 June 2020: How Will Our Public Transport Look Like After the Circuit Breaker?
As announced by the Multi-Ministry Taskforce, Singapore will exit the circuit breaker as planned on 2 June 2020. However, as the risk of transmission remains high, we will gradually re-open our economy in phases.
As frontline workers, it is important for our bus captains and other transport workers to remain safe as they carry out their duties. To achieve this, bus captains are provided with masks, face shields, and sanitisers to keep their work areas clean. Additional cleaning measures are also in place to ensure that workers and commuters are taken care of.
What more can we do? Here are the various ideas that we are already exploring: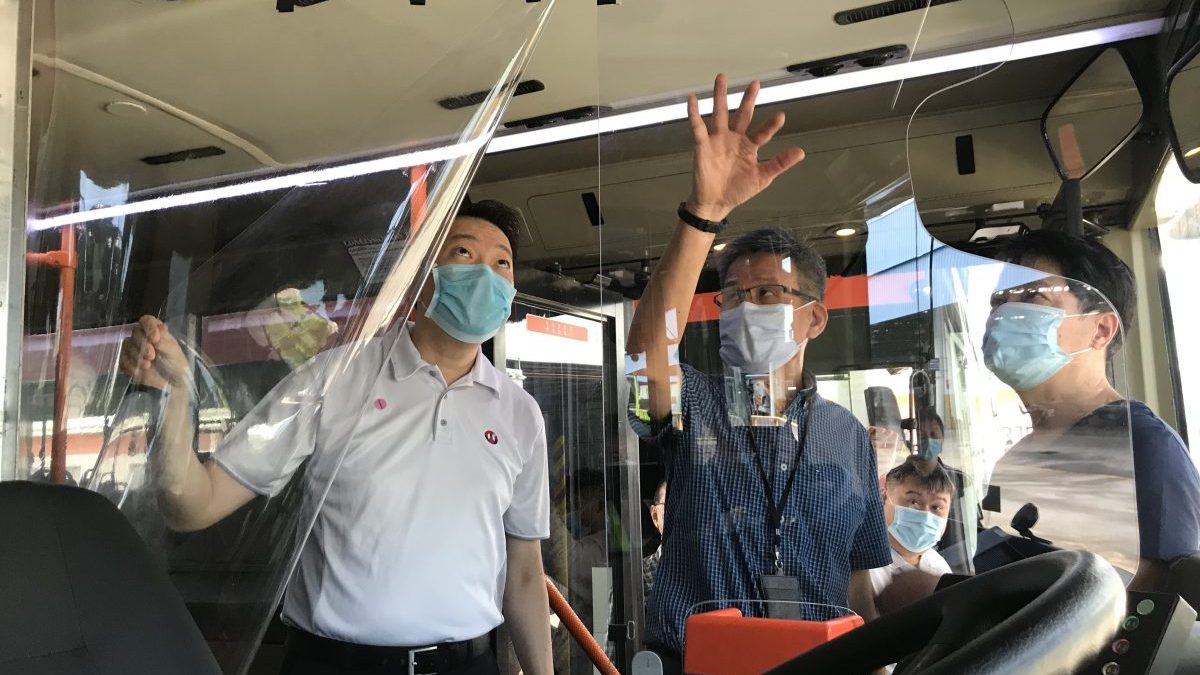 A layer of protection between bus captains and commuters – which protects both bus captains and commuters. This can be similar to the Perspex shield that was trialled back in 2018, and it allows safe distancing for our bus captains.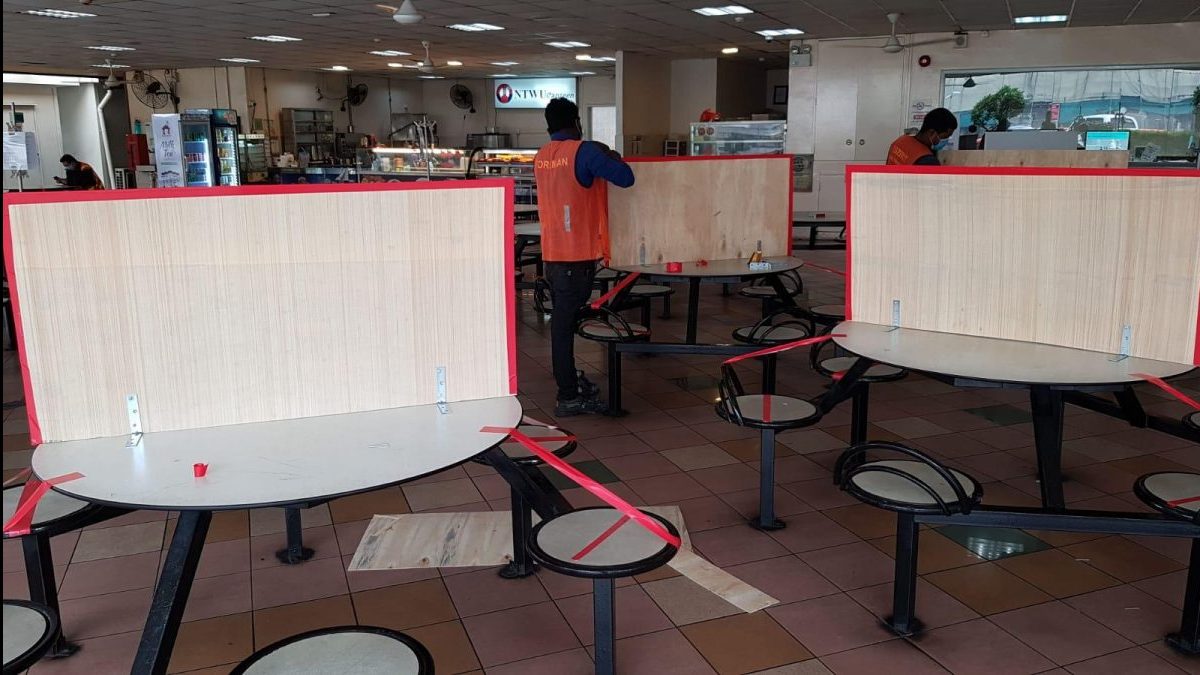 Separators to increase dining capacity at our canteens – allowing more workers to dine safely. This arrangement may be uncomfortable to some. However, we seek the cooperation of our workers to understand that interactions should be kept to a minimum during this period.
We also need to manage the anticipated increase in daily public transport ridership after 1 June 2020. While there are currently safe distancing stickers placed on MRT and bus seats, we have to expect that they might not work well once the vehicle gets crowded during peak hours. Some bus captains have feedback that they are concerned that it will be challenging to manage commuters' expectations and safe distancing measures, whilst having to focus on driving at the same time. I hope the LTA can look into this issue and assess if the stickers are still relevant. One bus captain even suggested to me (half in jest) that perhaps we should bring back the bus conductor to maintain safe order in the bus!
But a more practical approach would be for companies to implement staggered working hours, and to allow for telecommuting whenever possible. This will help us reduce the peak hour bunching of commuters, thereby risking a second wave of community transmission.
Stay United, Stay Safe
As we gradually re-open our economy and adapt to the new normal post-circuit breaker, the guidelines for travelling on public transport will likely evolve as circumstances change. I hope that commuters will be patient and follow the instructions from our public transport workers to ensure a safe commute for all. Let us continue to stay united as a nation and show our support to our frontline transport workers.
#SGUnited #moviNgTogetherWithyoU #everyworkermatters