If serving our workers and advancing their interests is the mission of our Labour Movement, what must we do to stay relevant amidst disruptive changes?
This question is more crucial now than ever.  The pace of change is accelerating.  Technological advancements, new business models, more frequent and sharper economic cycles have combined to form the new normal.
Our Labour Movement must ask itself this: How nimble and responsive are we in coping with this new normal? Are we organised well enough to help our working people transition quickly and more frequently? How can we better help equip them with the right skills to overcome the new challenges and grasp new opportunities that present themselves?
Gone are the days when one person would be in one job, or two, for an entire lifetime.  Increasingly, working people will experience frequent transitions in their employment lifecycles. With greater employment mobility, skills and training, a working person may be in a big company today, an SME tomorrow, and opt to go freelance in the near future.  How can our Labour Movement serve our workers across the continuum of employment options?
Do this well and we would be able to grow together with our workforce. Fail to evolve, and we would have failed in our mission to take care of the needs of our working people.
Relevance is Key
Last year, I spoke of our Unusual Labour Movement and how we are growing our network to meet the evolving needs of our workers by expanding our services. Building upon the central theme of RELEVANCE, we have been harmonising our efforts to tackle disruption and serve our working people. But we don't just want to serve them for today's needs, but throughout their lifecycles.
May Day 2017 is a lead up to NTUC's Ordinary Delegates' Conference (ODC) in November this year. A milestone for the Labour Movement, the upcoming ODC will bring together the things we have done for over the last 10 years to where we are today. It will be a signpost for us as we continue to adapt, change and grow, with and for our people.
Maintaining Relevance
So, how do we maintain relevance?
Doing so demands looking at two things: How representative we are as an entire Labour Movement, and how relevant our products and services are for the very people we represent.
We've made progress in representing Singapore's working population. From having the unions be synonymous with the Labour Movement or NTUC, we have grown from that single union limb to five complementary limbs today.*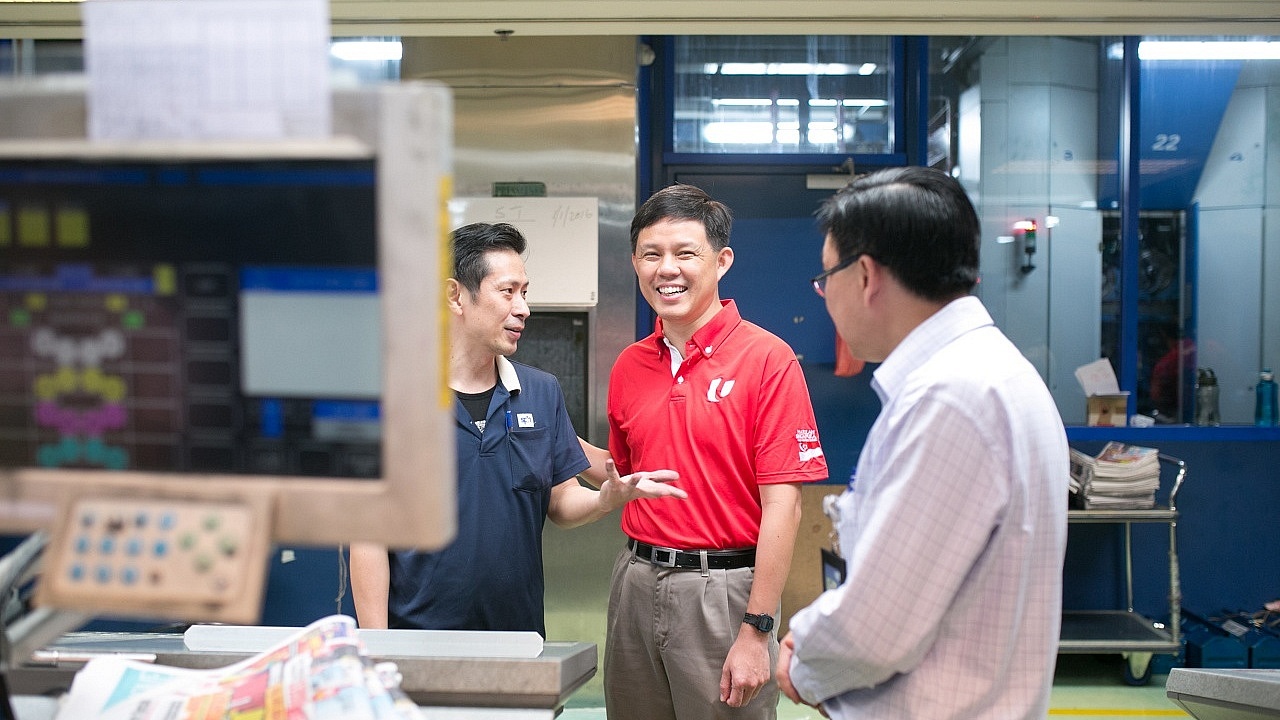 While our unions continue to take care of union members in their fold and expand to include PMETs, we have gone on to welcome U Associates. These are the white collar professional guilds and associations that address the needs of working professionals who make up a growing segment of our workforce. For greater flexibility over traditional membership models, we have taken to offering these professionals services on a pay-per-use partnership model.
We have also grown to include our small- and medium-sized companies who make up 99 per cent of businesses in Singapore and employ 70 per cent of our workforce. Rather than fixate ourselves solely on unionising them, we have recently launched the U SME Corporate Membership where SME bosses pay $120 a year per member for the bosses and workers to enjoy welfare benefits and a suite of services available in the Labour Movement.  We take care of our SME leaders so they can help us take care of our SME workers.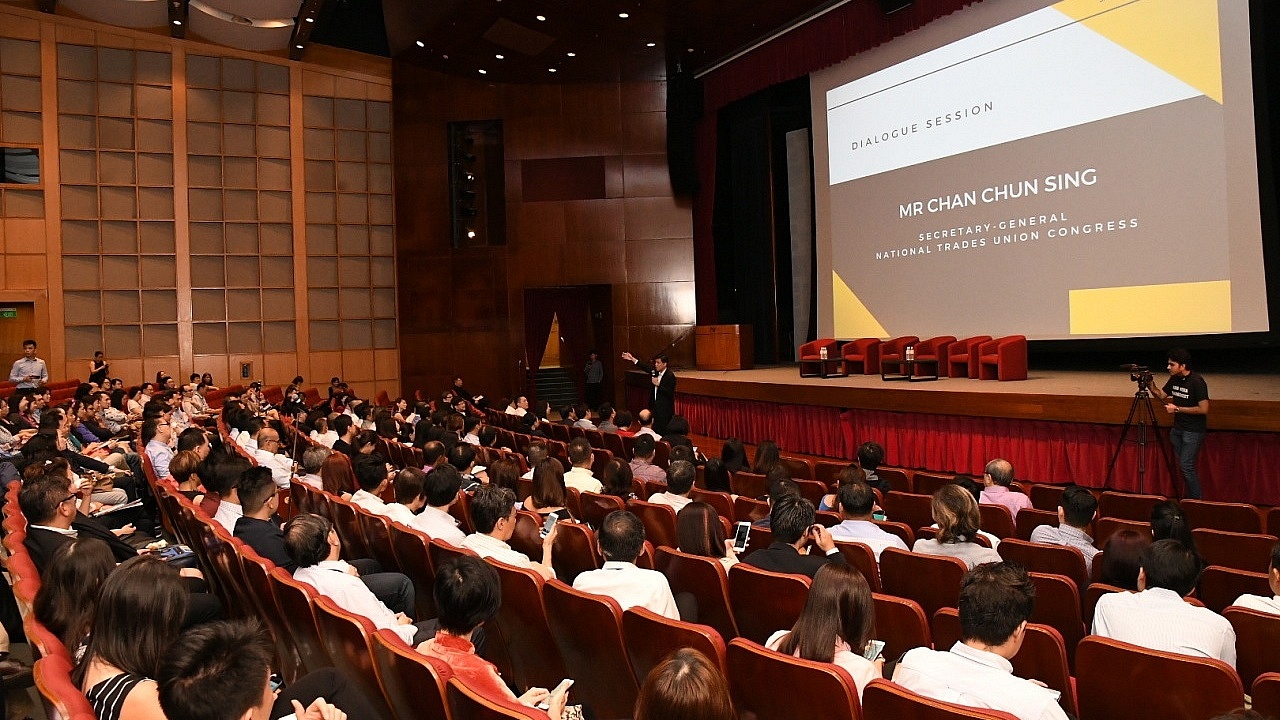 As the community of freelancers and self-employed individuals continue to grow in strength, we've recognised gig economy jobs as a new employment model.  We have since included more than 10 clusters into our U FSE network. Similarly, we have also recently launched the U Startup programme to support startups. You never know when the next startup will become the multinational company of tomorrow, and they will be hiring our fellow Singaporeans.
We have also recognised our migrant workers and domestic employees as our fifth limb. Numbering 1.5 million people compared to our local and PR population of 2.3 million, it is only natural that we recognise them, help them through our Migrant Workers' Centre and Centre for Domestic Employees.
Such has been our growth in the last 10 years, from one unique limb to five complementary limbs. This though, is not static, and in the same way a company can no longer rely on a single product line for the entirety of its existence, our diversification has enabled us to reach out to more in the workforce. The only way we can truly live up to being a strong and relevant Labour Movement is if we can adequately represent the majority of the workforce. This is something we have been and will continue to do.
Building A Relationship
The question here is how do we structure ourselves to enable our people to jump through the different phases in their career and life cycles. What do our products and services look like and how do they serve our workers?

What we want is for our working people to develop a relationship with the Labour Movement, from before they begin work, whilst they're working, when they are transitioning between careers, and all the way until they retire.
This where our U Career Network gives workers an opportunity to deepen their skills and widen their professional networks within and across industries. There are two parts to the training element.
The first is in the design of training programmes by NTUC's e2i (Employment and Employability Institute) and our social enterprise NTUC LearningHub to enable workers to bridge skills gaps quicker through new methods that mesh together learning and training that people can pick up while working.
The second is through our U Associate partners and their sectoral programmes as well as our partnerships with 14 institutes of higher learning in Singapore. We are intensifying our efforts to enable our working people to pick up new knowledge and skills within the shortest speed-to-market turnaround time, and these partnerships are focused on both content and pedagogy to achieve this.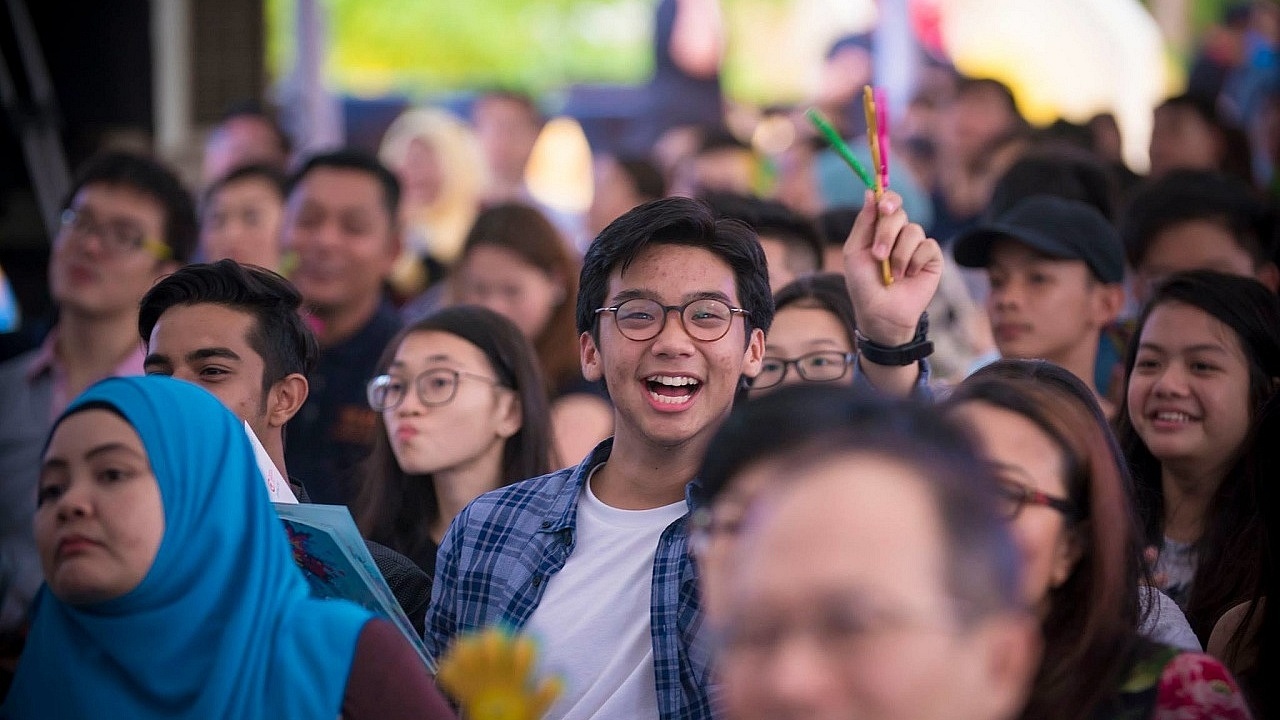 The U Career Network will start with our students in these institutes and all through their working lives.  The LM will provide career guidance and job direction services for our students.  We aim for this relationship to continue as our working people transit to different jobs through continuing education. From institutes of higher learning to e2i and LHub, we aim to walk with our working people throughout their lifecycle.
Through this U Career Network, the Labour Movement wants to add value to our working people, especially PMEs, by linking them up with professional and industrial networks that can help them in their career transitions, and in their career development.
This is where we are strengthening and growing this network of industry professionals, volunteers, community leaders and partners to support these workers because it is no longer about just having the capability to operate in a specific industry, it is about having the skills and network to operate in roles across different industries, especially in adjacent ones.
Technological disruptions are also challenging the way our social enterprises help our working people stretch their hard-earned dollar. Technology is neutral, but he who can master it will be able to succeed.
Our social enterprises like FairPrice and Income may still be relevant in helping our working people stretch their hard-earned dollar. But technology is disrupting their traditional business models as you read this. In the new business environment, how do you control cost drivers?
Moderating prices of groceries alone may be necessary but not sufficient to moderate cost of living pressures for our people. This is where we are looking to do better by providing goods and services that continue to be relevant to people. Beyond that, we have to continue doing more with new services.
What will be the FairPrice of tomorrow? What are the pressure points in society that we can look into to help our workers stretch that dollar further?
One such new space is in health and eldercare, and we have and continue to explore new options because the cost drivers for the average person could increase and we are constantly improving our portfolio of social enterprises to see how we can continue to do good for our people throughout their various life stages, starting from when they start a family (First Campus), progress through adulthood (LINK, LearningHub) and when they approach their golden years (Health).
The benchmark for how well we have done is this: Will we be missed if the Labour Movement disappears tomorrow? The answer to that will determine just how well we've done as a pillar of social cohesion and industrial peace. It will reflect just how nimble, responsive and adaptable we are, and how successful we have been in our social mission to blunt the excesses of capitalism and help our people stretch their dollar.
*The five limbs in the Labour Movement are its Unions, U Associates, U SMEs, UFSEs and Migrant Workers/Domestic Employees. 
This is a post by National Trades Union Congress (NTUC) Secretary-General Chan Chun Sing. Any extracts should be attributed back to the author. 25 April 2017.