"Daddy, what are we doing today?"
"Daddy, I'm bored!"
"Going to the shopping centre again?"
These are bits of the sample playlist I hear daily on my home station of "Whine & Gripe FM" ever since our little island went into circuit breaker mode earlier this year.
While restrictions are slowly being lifted, I am still hard-pressed for family-day-out kind of activities that would help me restore some of my 50 shades of tan I lost over the last few months.
If you are going through the same problem as me, well you can let some of that tension slack because Wild Wild Wet is back!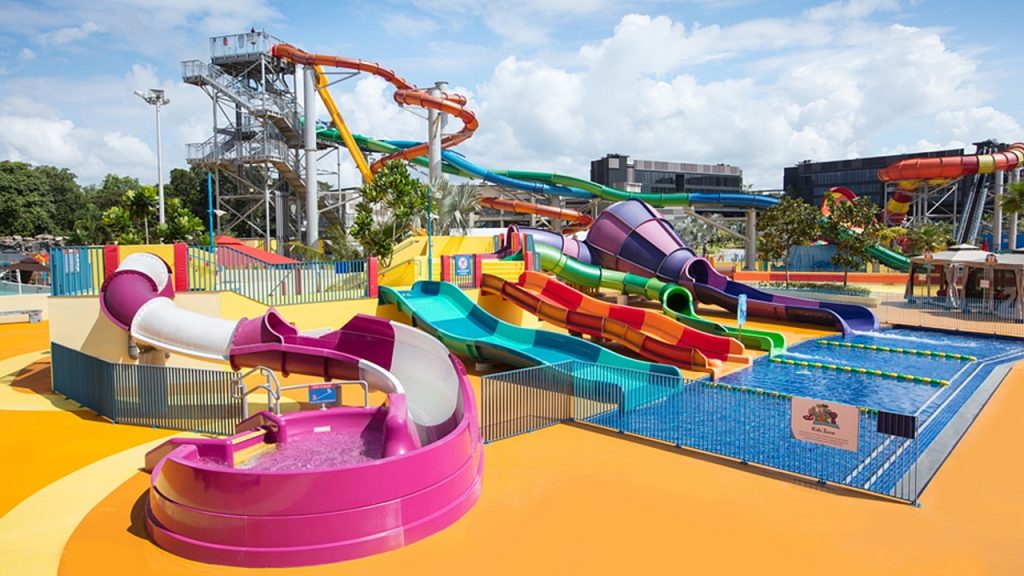 The Crowd Pleasers
Downtown East is welcoming visitors back to their wildly popular water theme park and more from 23 July 2020.
Get your adrenaline pumped with exhilarating rides like the Vortex, which takes you into a world of extreme turns and curves, at crazy speeds of up to 35ft/s in Singapore's first high-speed 360° extreme loops ride!
Or if you are more of the relax and chill sort, you can grab a floating tube and lepak in the Shiok River ride, which relaxingly takes you around the fringe of the park with its gentle currents.
There is also the pint-sized version of the larger rides for your little adventurers to busy themselves with at the Kidz Zone – specially catered for kids below the height of 1.22m.
Re-opening with Safety in Mind
Wild Wild Wet will be opening with enhanced safety measures in place.
"Such as?" you are probably wondering. Well for one, the park's overall capacity has been reduced to just 25 per cent of its maximum capacity, to ensure visitors adhere to safe distancing requirements.
Rides such as the Tsunami, Professor's Playground and Shiok River will operate at a reduced capacity of up to 50 people. Visitors must also always adhere to a 3m safe distance in all pools.
Also, entry into the park will be limited to groups of five, and there cannot be mixing between groups.
Visitors and staff must also wear masks, except while on rides and attractions.
The park is open from Thursdays to Mondays, from 12pm to 6pm. Admissions end at 5pm.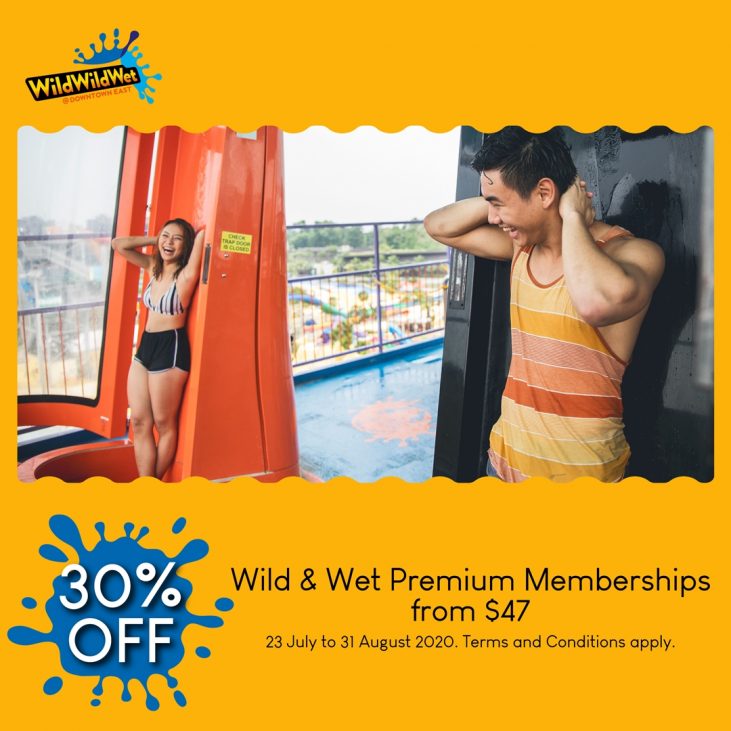 Re-opening Deals
Get more bang for your buck with Wild Wild Wet's re-opening deals.
From now till 31 August 2020, you can get Wild & Wet Premium Membership annual passes at 30 per cent off the recommended retail rates.
Or perhaps this is your first time, and you just want to get a feel of the park first? Then you can also purchase a one-time day pass at $15 via the GetKaki App and receive a free $5 F&B e-voucher.
This offer is valid until 31 August 2020.
Shopping and Dining Options
After everyone has had their fun, the whole family can head over to the Market Square's F&B and retail outlets for some food and drinks, or even a bit of retail therapy.
There are both old and new dining options that are bound to cater to even the pickiest of eaters.
For the full listing of tenants, you can visit www.downtowneast.com.sg.
Plan Your Trip Now
The re-opening deals may last till the end of August, but with capacity capped at a quarter of the park's limit, it's probably a good idea to book your slots before the venue is full.
You can plan your trip by visiting www.wildwildwet.com, or by downloading the GetKaki App on Google Play/App Store to secure your visit.