You've probably heard this statistic countless times. Singapore's ageing population will continue its upward trend. And according to statistics from the Ministry of Manpower, the number of citizens aged 65 and older will double to over 900,000 by 2030.
While this points to a higher demand for senior care services, and more job opportunities for anyone keen on a career in the space, demand for manpower still outstrips supply.
This is where healthcare institutions like NTUC Health have been getting savvy by making use of technology to make the jobs easier for its staff. Besides improving efficiency and productivity, some of these solutions have also helped enhance the standards of care for their elderly clients.
Here's a closer look at some of these innovations: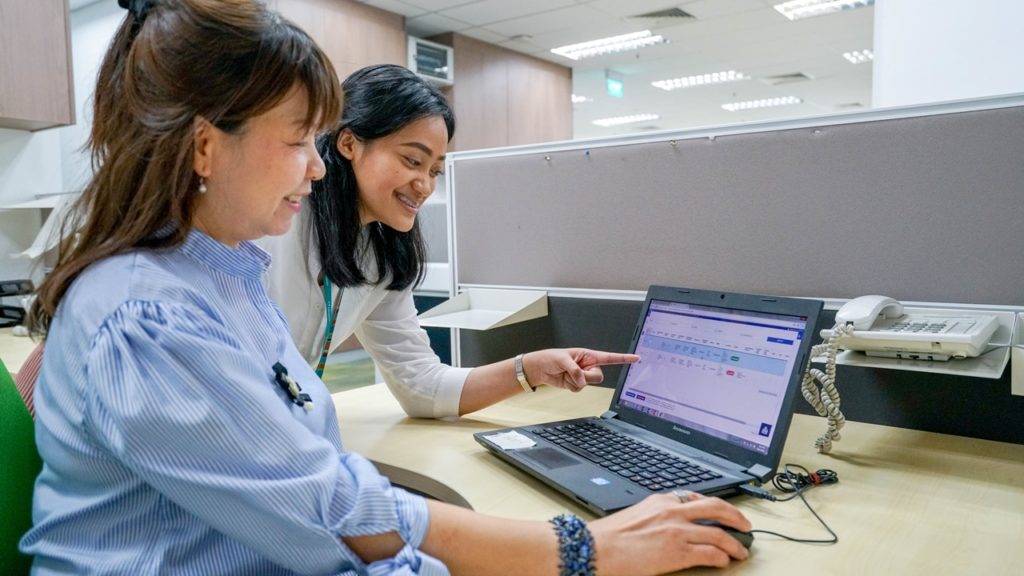 Workforce Assignment Mobility (WAM) Tool
Rather than have home care staff spend unnecessary time travelling to out-of-the-way client appointments, NTUC Health's Care@home service has developed the Workforce Assignment Mobility tool to intuitively match staff to clients staying in the same vicinity.
Besides helping these staff save on commute time, the online system also allows them to access useful client information such as dietary preferences and language spoken on the go. Better still, the system even automates administrative processes such as billing, saving staff up to 20 per cent in time and enabling them to better focus on caring for their clients.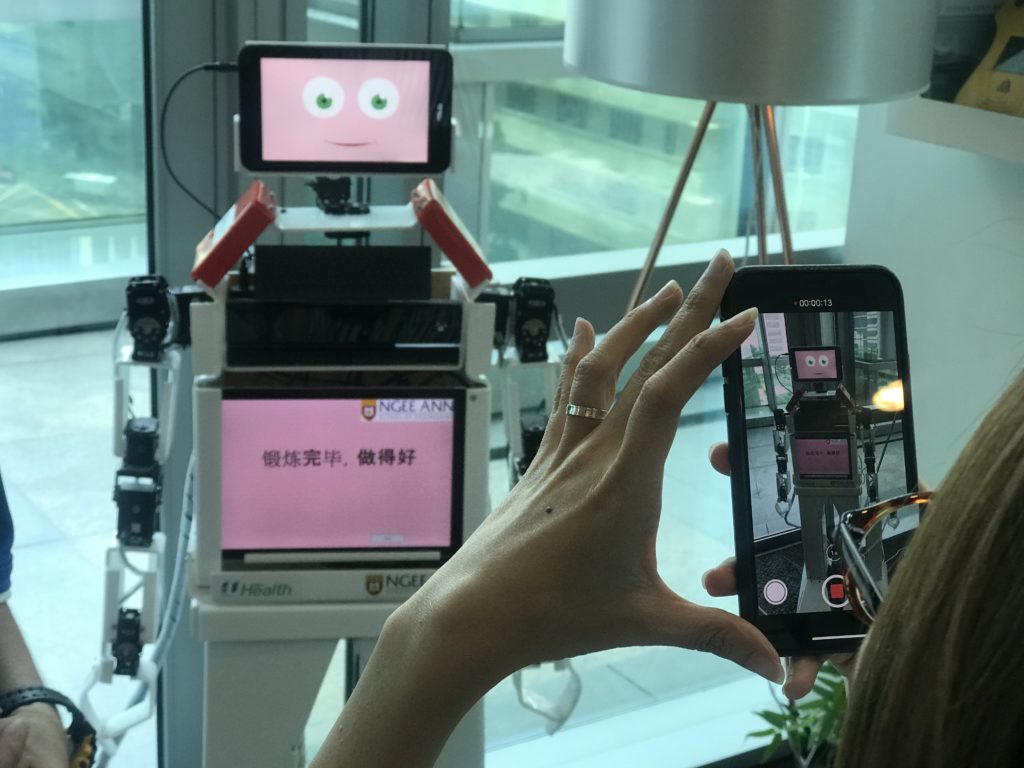 While there's no substitute for actual human interaction, interactive robots like ROSS the robot coach can help therapists conduct activities at NTUC Health's SilverACE senior activity centres.
Developed by Ngee Ann Polytechnic, the dwarf-sized ROSS can be employed like an activity facilitator that can voice out instructions in English, Mandarin and even dialects like Hokkien and Cantonese. This frees up the therapist, enabling him or her to go around the seniors and check that they are doing the activities right.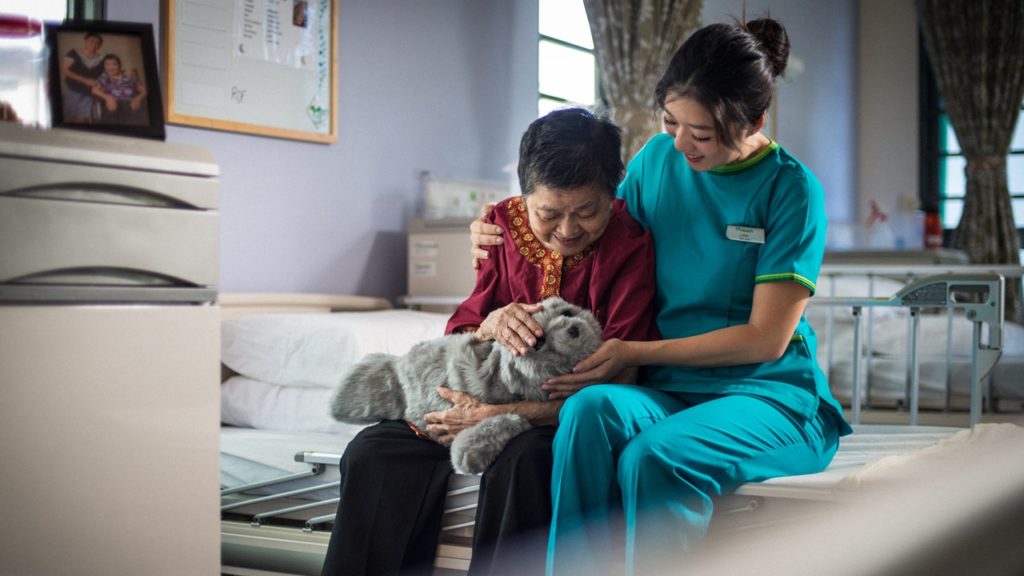 To support staff in NTUC Health's nursing homes and enable them to better care for residents, innovations such as patient lifters, shower hygiene chairs and standing transfer aids have been widely implemented.
Particularly for seniors coping with dementia, a lifelike robot seal called Paro has been introduced as a 'pet' which residents can touch and hold. Besides being able to respond to sound and contact, Paro is even able to return hugs. For the elderly residents, it's a source of joy, laughter and companionship.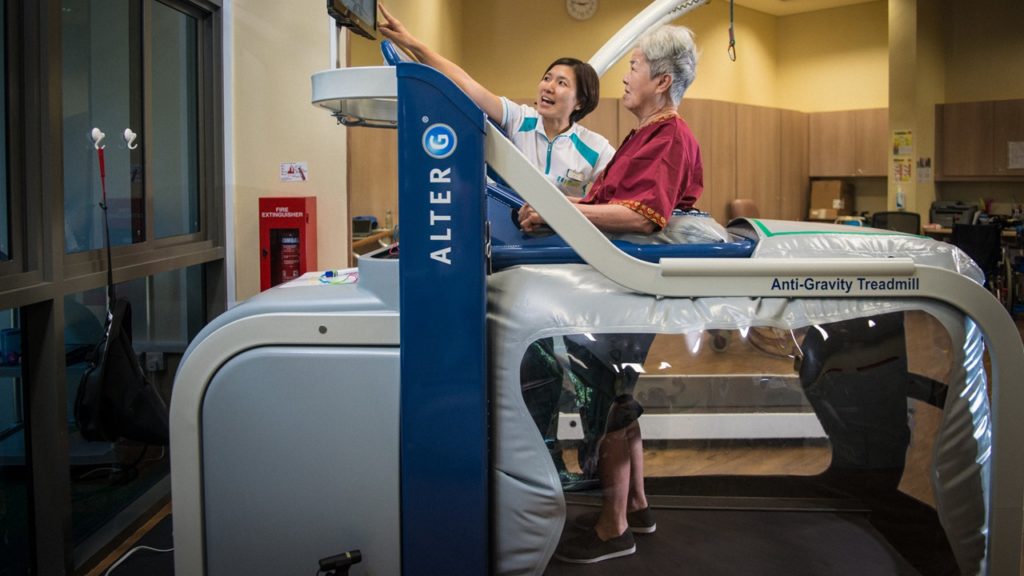 To help seniors regain mobility in their lower limbs, a capsule-like machine called AlterG is being used by physiotherapists. An anti-gravity treadmill that helps reduce impact by absorbing between 20 to 80 per cent of a patient's body weight, AlterG has proven very useful in helping residents build up the necessary strength and confidence to walk on their own.