They build our homes and offices, and keep our surroundings clean. They too deserve a little break and a spot of recognition. We are talking about migrant workers, the unsung heroes who leave their homes for years to come and help keep our country and homes going.
In appreciation of their contributions, the Labour Movement and its Migrant Workers' Centre (MWC) organised the May Day Migrant Workers Celebration for some 10,000 people at the Sungei Tengah Lodge on 21 May 2017.
Transformed into an outdoor carnival with game booths and a concert stage, the celebration at Singapore's largest dormitory saw migrant workers and Singaporean volunteers forge new friendships, share experiences and stories over a meal and, most importantly, celebrate their contributions.
Scroll on down to see the best snaps from the celebration!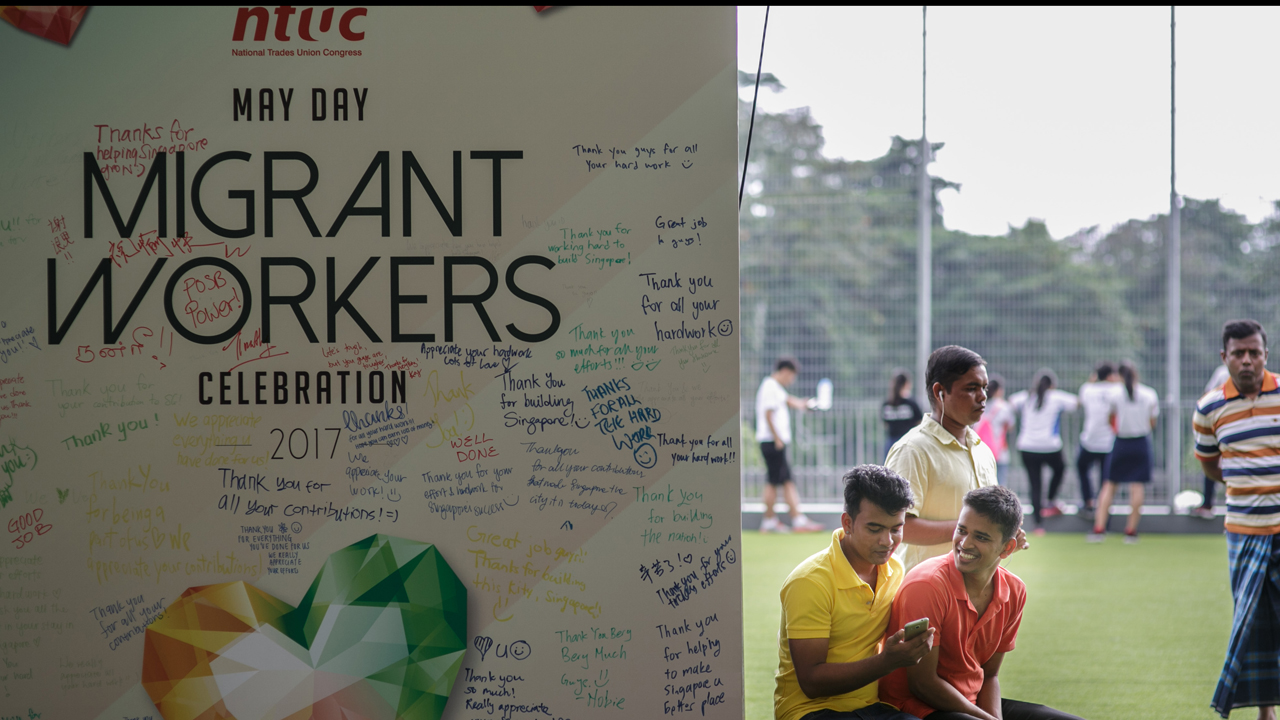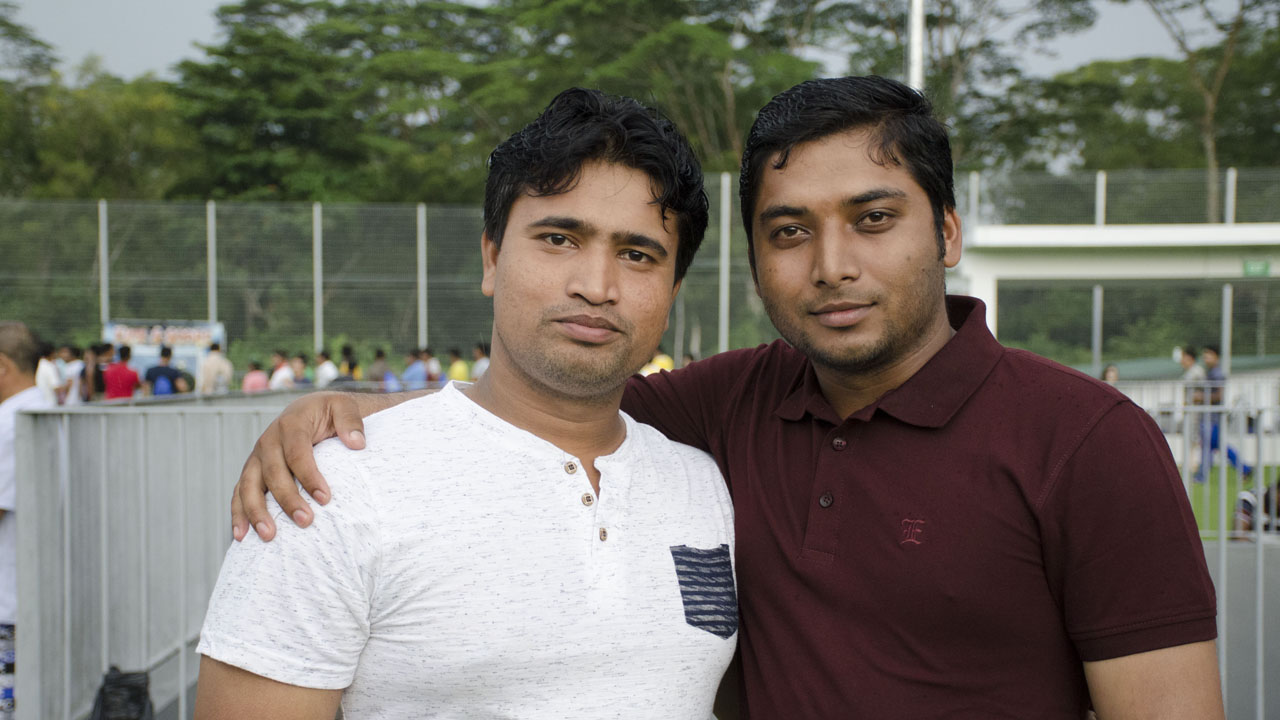 "It is very enjoyable to be here, and being able to listen to Bengali songs by the singers on stage. I like the soccer and basketball game booths. I just came back from work, took a shower and came down here to enjoy the party. I feel very happy," shared Alamin (who goes by one name), 27, who has been working in Singapore for the last 15 years.
"Having events like this, with music and games, are very enjoyable for us because we are working every day and it can be very boring. Today we get to come here and enjoy an event like this; it makes us feel very good and I am very happy," said Sadi Md Sheikh, 27, who has been working in Singapore for seven years.
Reflections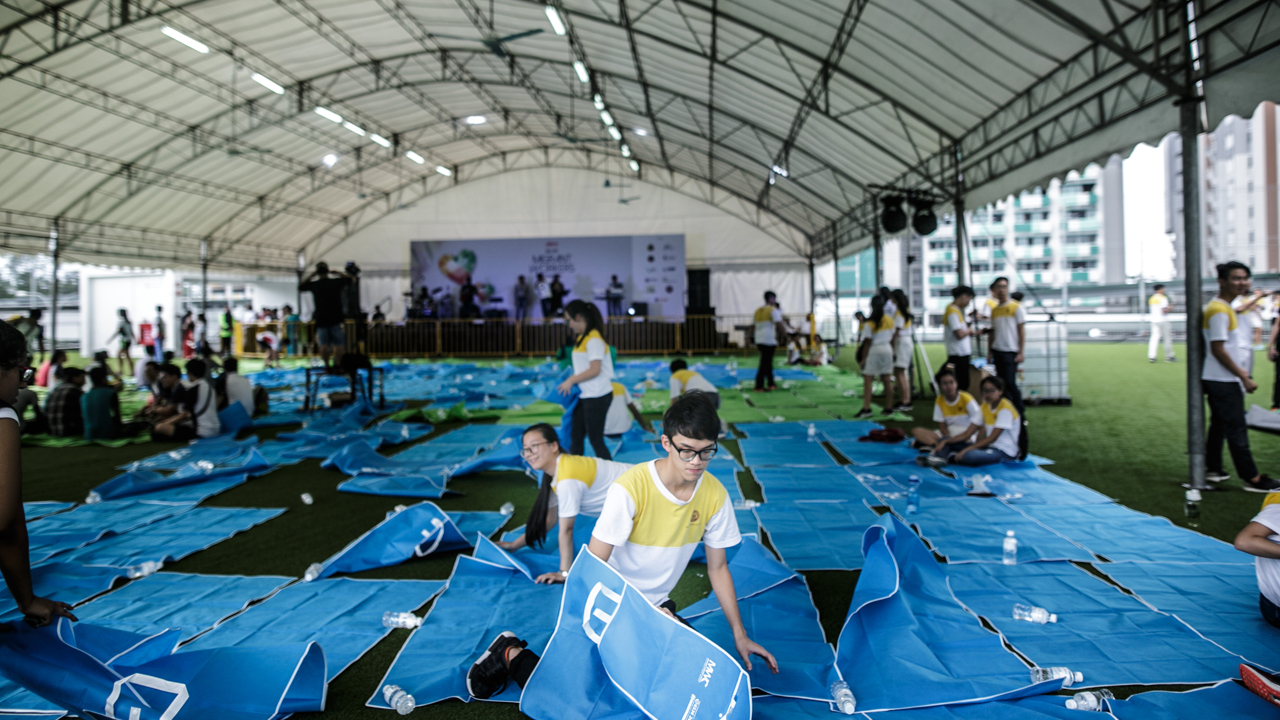 Sharing his takeaways, volunteer Didymus Ne, 18, a student from Victoria Junior College said: "the migrant workers were really friendly and very open to us. Before we interacted with them, I had thought that it would be quite awkward given our language barrier, but they were really easy to talk to as long as you take the effort to talk to them.
"The biggest impression I had was taking polaroids for the migrant workers and student volunteers. It illustrated the beauty of a moment, where we, student volunteers, actually made a difference in their lives, not just by giving them something physical to keep, but by welcoming them by posing together for a picture. It was truly one of the rare moments where I saw two supposedly different groups of people coming together, smiling together, and laughing together."