Photos by Jonathan Tan and Young NTUC
Immersive experiences don't get any better than the second edition of the Young NTUC Youth Campus on 22 October 2017.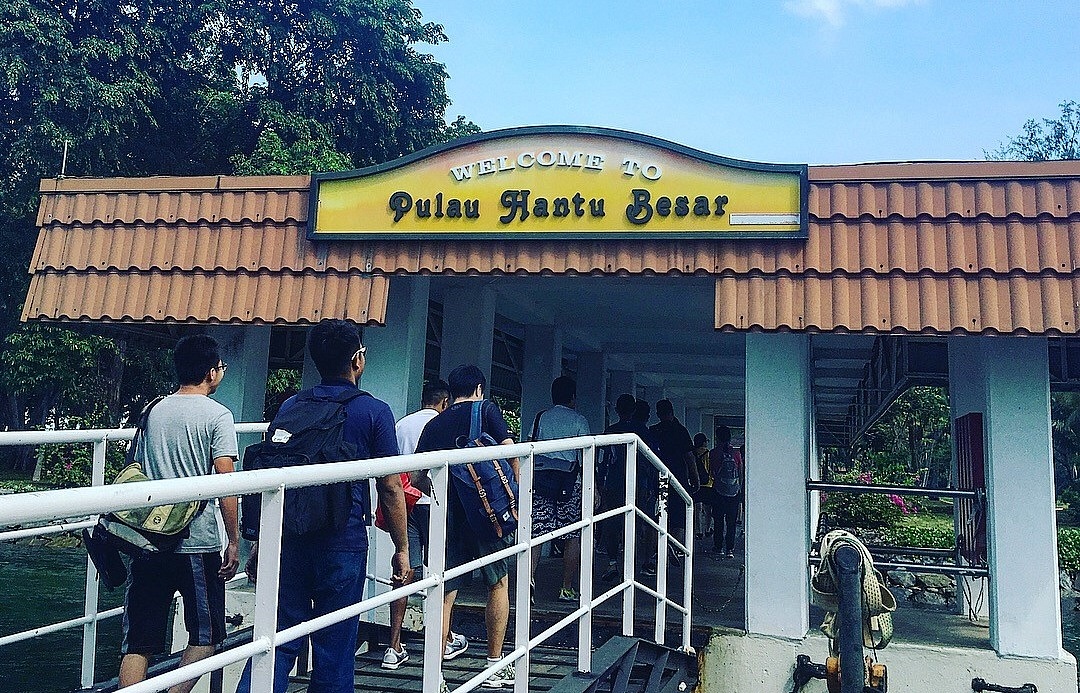 Some 50 youth activists were ferried off to spend an entire day on picturesque Pulau Hantu with nothing more than the clothes on their backs, fully-charged mobile phones and the necessary provisions to cook their own meals. In case you were wondering, there were no power points on the island.
Braving the "Survivor"-styled leave-no-man-behind theme, camp attendees had to work closely together to erect their own shelters and 'fireplaces' to prepare their food. In the process, they not only got to put their leadership skills to the test but also got to know each other better.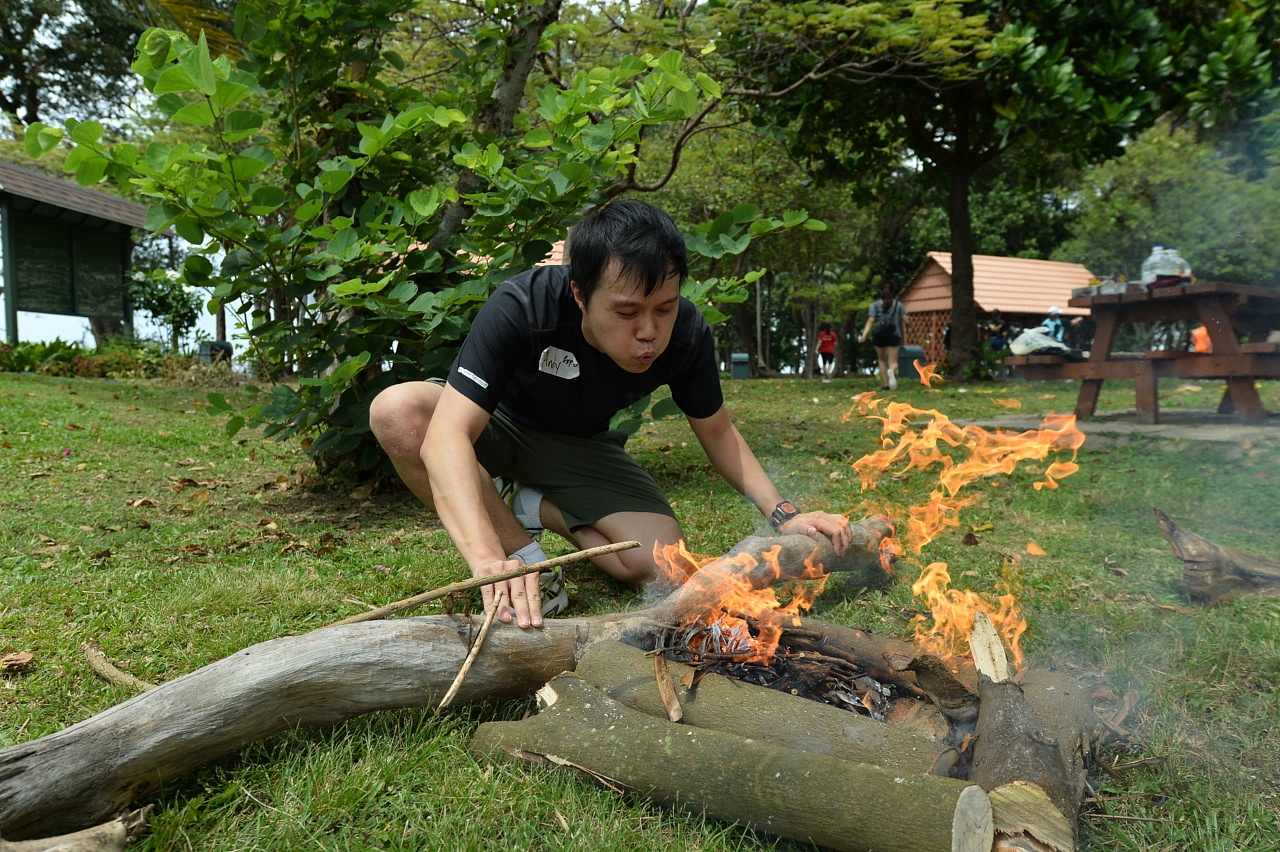 A Break From Tradition
While the Youth Campus is traditionally an orientation to the Labour Movement for new youth activists nominated by the various unions, this year's edition saw the participation of youth leaders from Young NTUC's networks, such as Youth Career Network career guides.
"We want to build up a strong group of young leaders across our network, be they Ordinary Branch or General Branch union members; or from our interest groups such as the career guides. If everyone is a strong leader, they will be better able to take care of their workplaces," shared Young NTUC Executive Secretary Desmond Choo.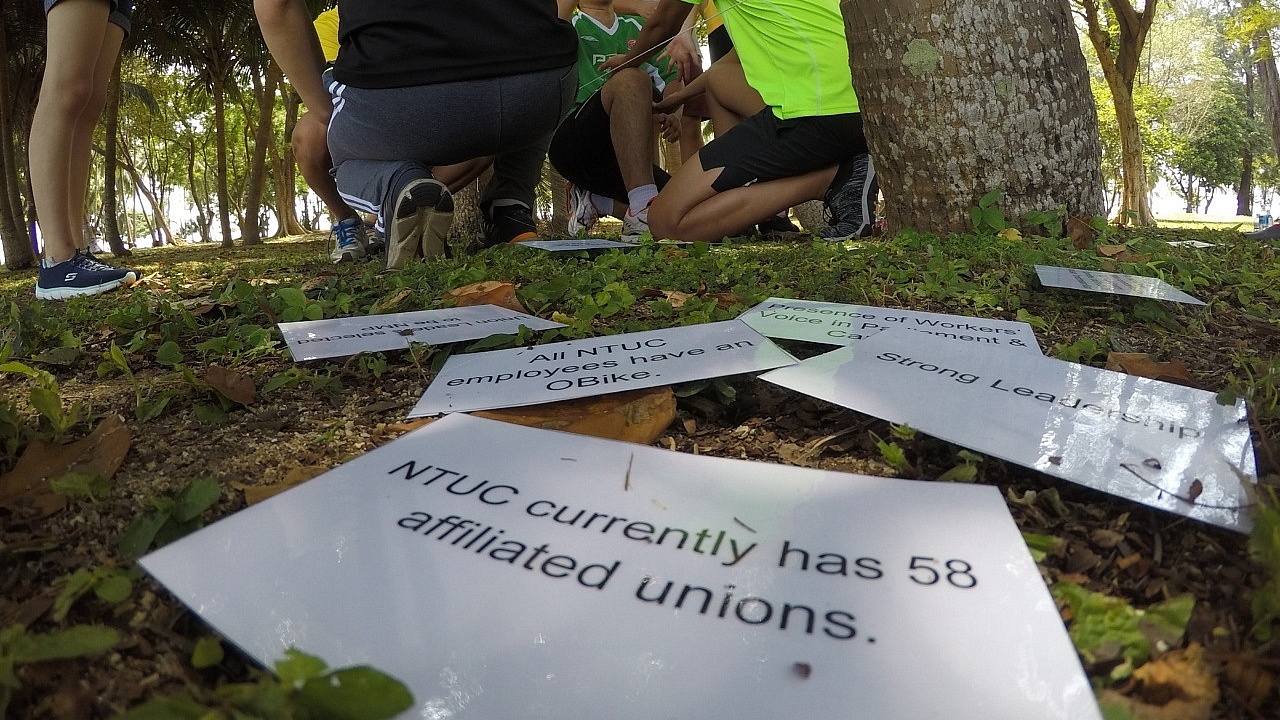 To broaden the knowledge sharing and engagement with youth participants, all of them aged 35 and younger, the Ong Teng Cheong Labour Leadership Institute supported Young NTUC in the development of a unique "Amazing Race" segment.
Through team-based games such as raft building and puzzle solving with a Labour Movement twist, participants got to pick up more in-depth knowledge in the areas of Care, Fair, Grow, social enterprises, NTUC-PAP relationship, tripartism, Labour Movement Compass and U Network.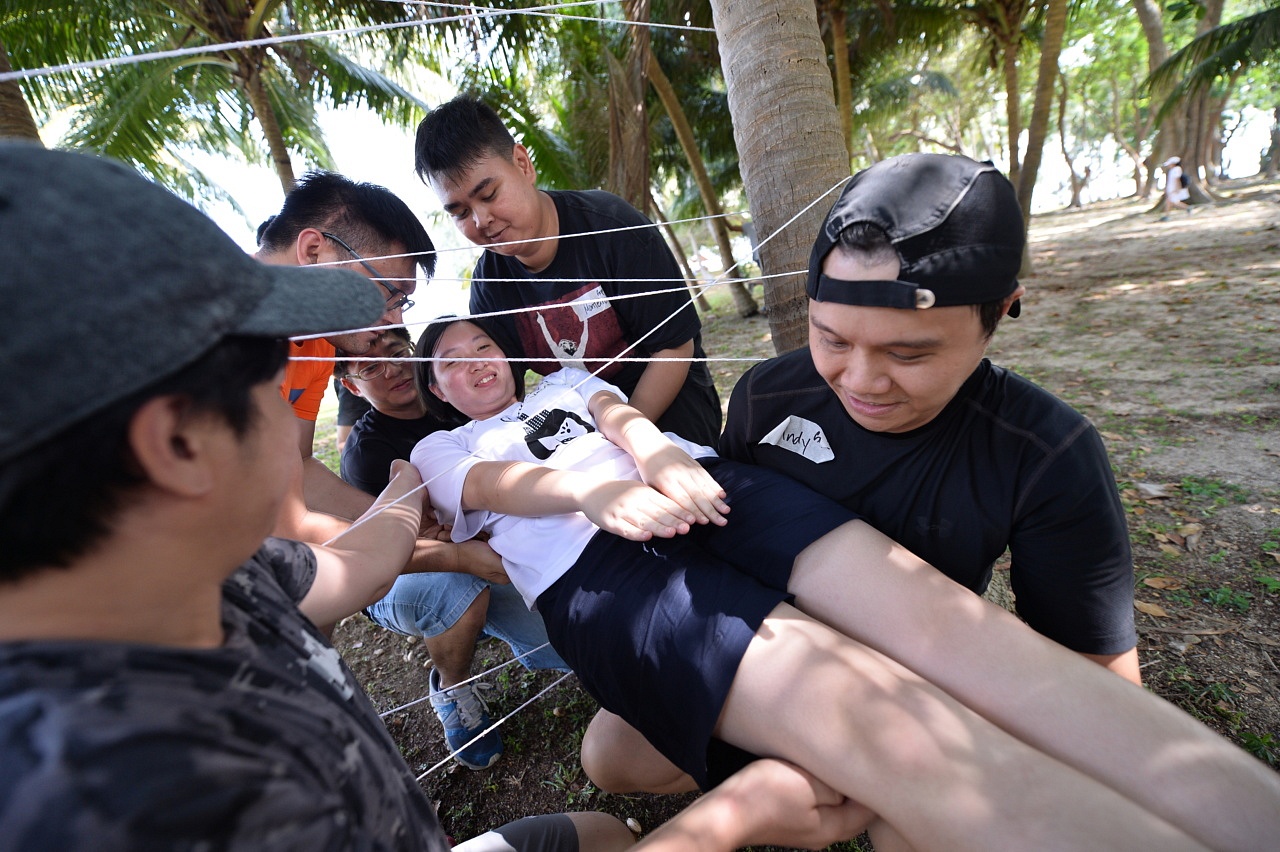 Mr Choo said the different activities were designed to show how everyone, regardless of the role they play in the workforce, must work together to overcome difficulties. "It's a microcosm of what they will go through at work. I hope that when they get back to their workplaces, they can continue to carry through such messages, and work with different groups of people across functions both inside and outside their companies. We will continue to nurture this group of people so that they can be the future leaders of the Labour Movement," he said.
Takeaways
Reflecting on the day's experience, Andy Koh, 35, a volunteer career guide with Young NTUC's Youth Career Network said the Youth Campus was a great opportunity to learn more about the Labour Movement's network.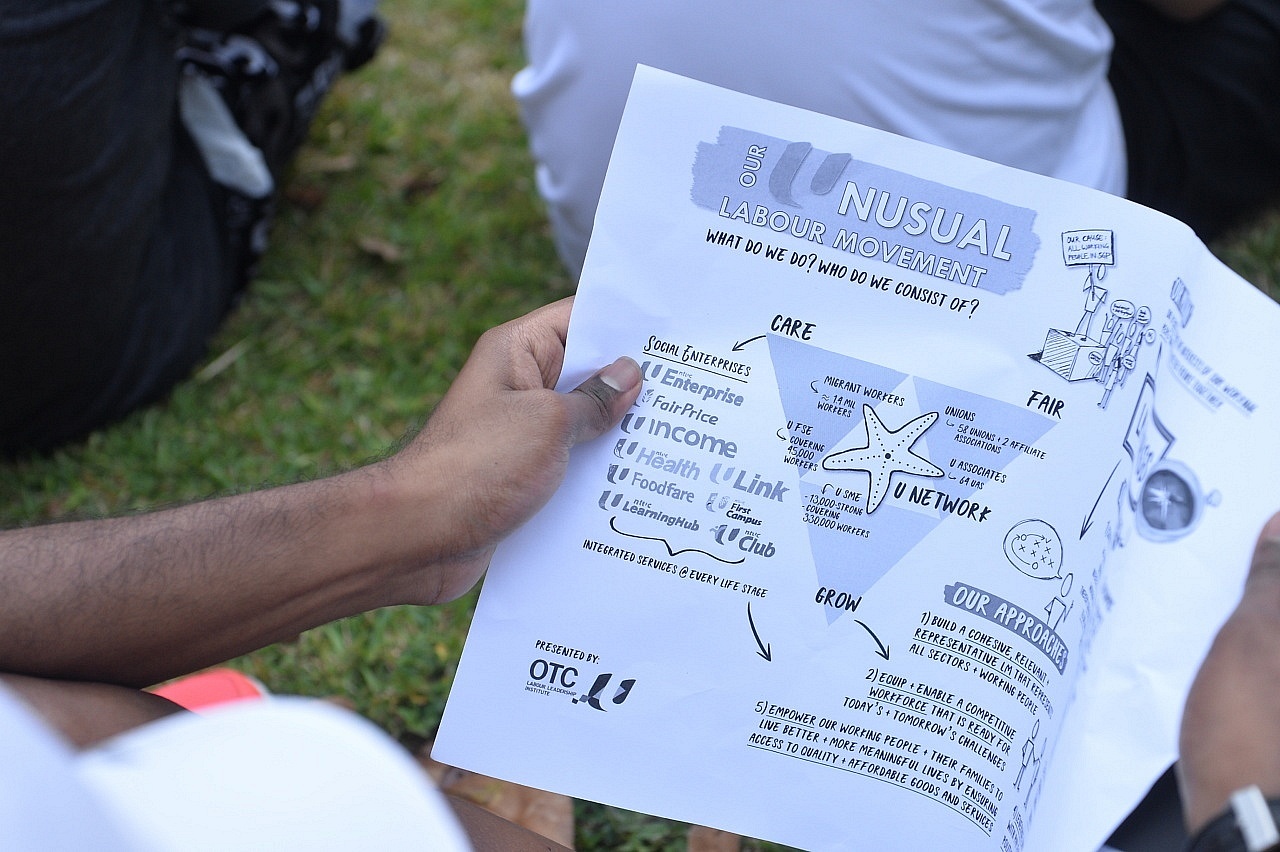 "I think it was very good to get to know many other people who are doing what I strive to do. While I help young workers in my role as a career guide, the unionists themselves are also trying to reach out to their union members … Truly, NTUC represents a huge network that bonds employees, employers and the Government together," he shared.
For Muhammad Fazli Hamdan, 31, an executive committee member from the Singapore Interpreters' and Translators' Union, the Youth Campus was a good chance for him to network and meet other people from different industries and unions.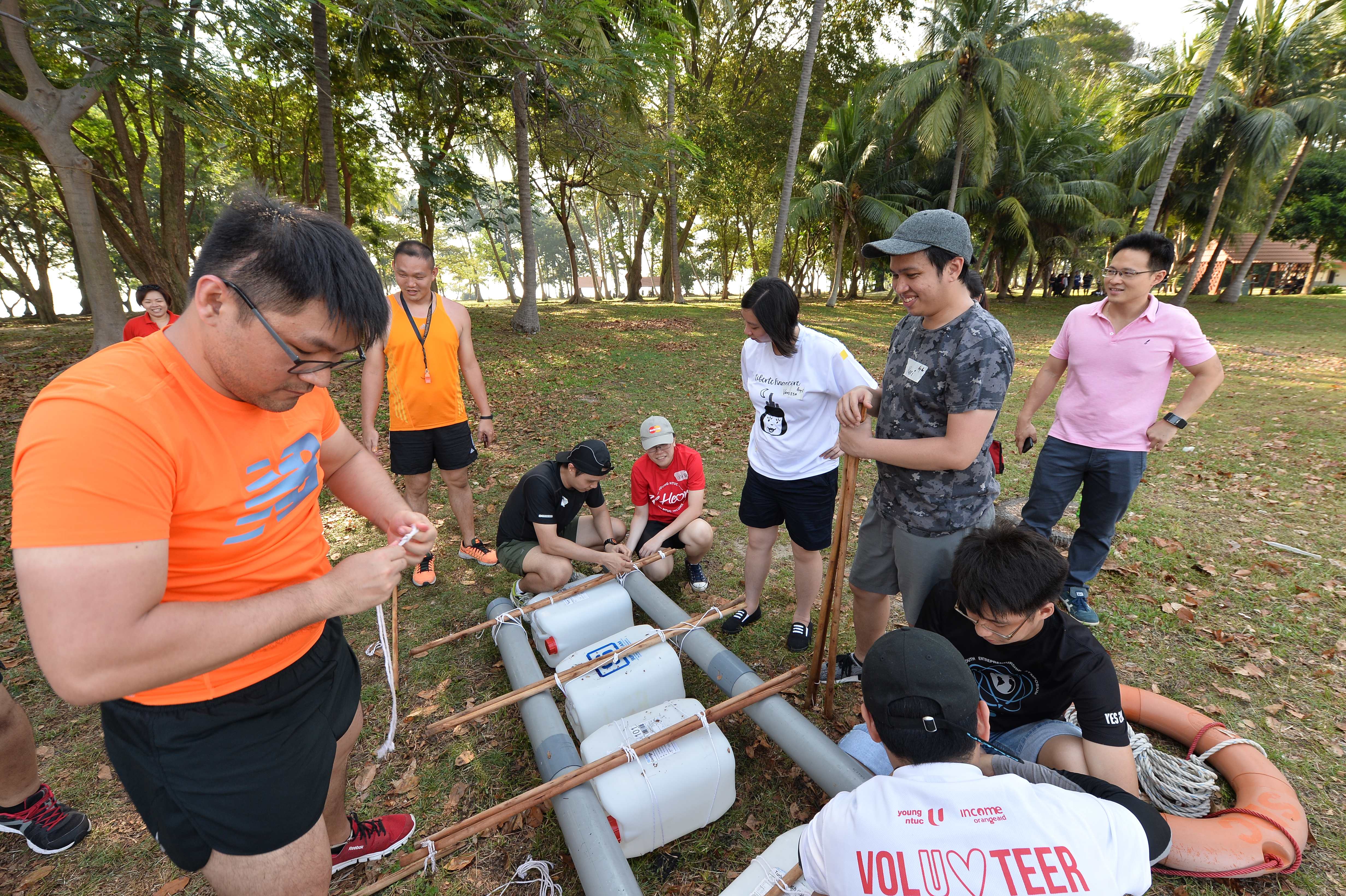 "What was interesting is how information about the Labour Movement was incorporated into the activities organised for us participants. It was a good way to introduce the Labour Movement's policies and initiatives as well as share the direction forward," he added.