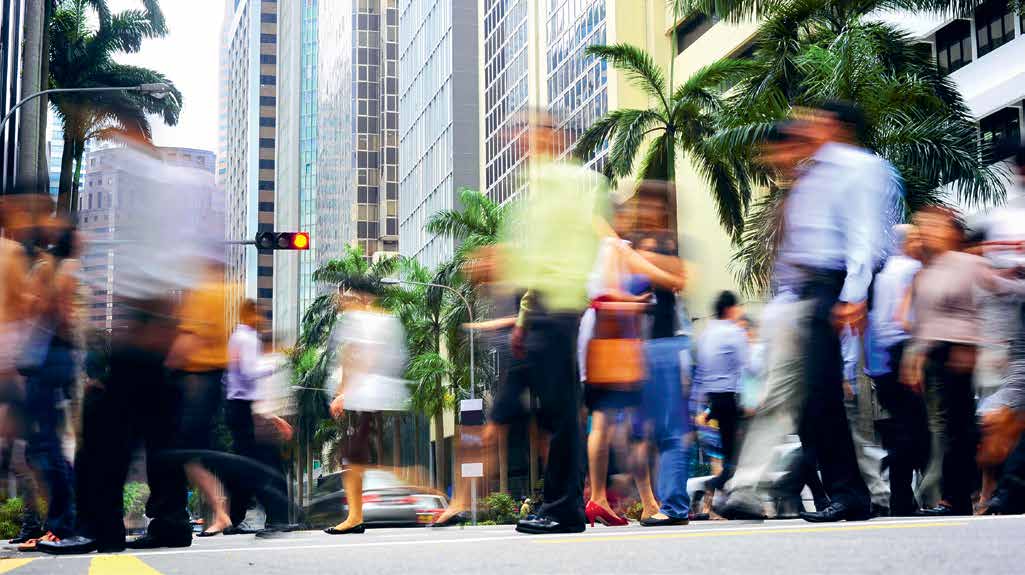 Being the best today does not guarantee that you will have sufficient and the necessary skills to stay on top tomorrow.
This is the reason NTUC Secretary-General (SG) Chan Chun Sing emphasised again the need for skills upgrading to meet the requirements of the dynamic working world of today.
SG Chan was giving a radio interview in Mandarin with Capital 95.8FM on 5 May 2015, where he recommended creative solutions for different people calling in with various issues.
All-Inclusive Labour Movement
One of the misconceptions that SG Chan sought to clarify was that NTUC only helps Low-Wage Workers (LWWs). He shared that the Labour Movement's plans are not just for LWWs, but also for white-collar workers or Professionals, Managers and Executives (PMEs).
He said: "All the initiatives and programmes for LWWs are also applicable for these PMEs. For example, a manager overseeing a small business of five to 10 people is very different as compared to a manager of a big business with more than 100 personnel."
He added that although both are managing, they have very different responsibilities. It is crucial that managers of small businesses continue to learn and upgrade themselves, so that when they are eventually tasked with a bigger role, they will be prepared.
Upskilling For All Workers
During the interview, six callers, both young and old, phoned in to seek advice from SG Chan, with almost all of them seeking to upgrade their current jobs.
One caller was a young graduate, who shared there were not many jobs that were relevant to the Chinese Studies degree she took. Another caller nearing 70 years old was concerned about being able to upgrade and stay relevant at his age. He also shared that courses are offered only in English, which he is not proficient in.
SG Chan suggested that workers approach both the Devan Nair Employment and Employability Institute (e2i) and NTUC LearningHub for assistance, since they were specifically set up to help with employment and employability matters.
He advised all workers to work with an e2i facilitator to identify their strengths and talents to get a better match with a prospective employer as well as learn how to improve themselves.
Never Giving Up
With such a changing workforce, SG Chan said there is a need for workers to remain competitive by adding value to their existing skills. He urged all workers not to be discouraged and to continue on their journey of lifelong learning.
"Be it young, middle-aged or elderly workers, everyone has challenges they face. The Labour Movement's largest priority is to help our workforce to build a better tomorrow. We will face these problems as one and tackle them together," he said.
(Source: NTUC This Week)