Mdm Chia Chiew Hong (above), 61, has been working for Royal Plaza (RP) on Scotts for the past 40 years. Currently a housekeeper, this job is also her first.
She still remembers her first day at work in February 1978 as a seamstress. After a few years into her job, she took on more roles, which included housekeeping.
Forty years later, much has changed but her passion and loyalty to her job and company have not.
Do not mistake her for a weary old-timer because she can use technology in her course of work as any of her other younger colleagues.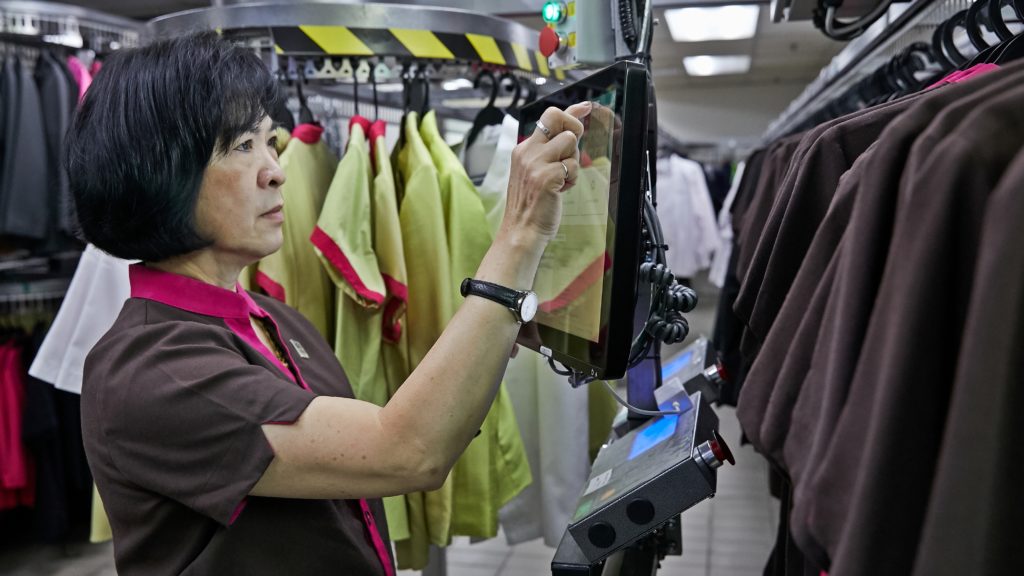 This includes the RFID Uniform Conveyor System, an automatic uniform conveyor belt system which allows staff to take their own uniforms by scanning staff identification cards.
The system was subsidised by NTUC's e2i (Employment and Employability Institute) Inclusive Growth Programme, and Jobs Redesign through Workpro.
Mdm Chia also said that the practices at RP focus a lot on employees' well-being.
"My manager encouraged me to cross-train from my main task as a seamstress to take on Housekeeping Coordinator's duties. I learnt how to use our hotel's property system to post laundry charges to hotel guests' rooms.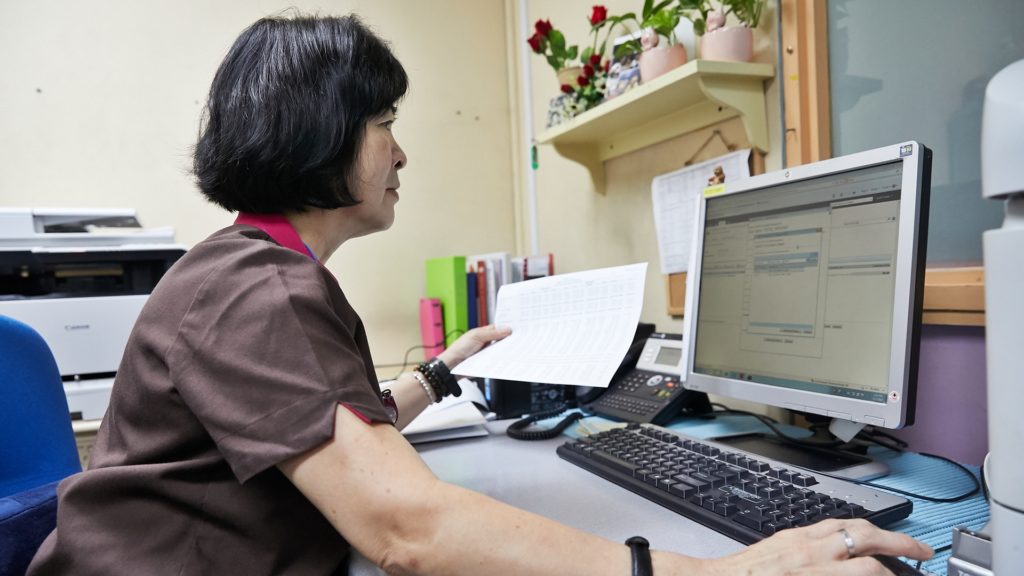 "One thing I am most proud of is my computer skills. I have never touched a computer until RP sent me for a computer course. Now I can even raise purchase requests for my department," she said.
Taking Care of Employees
She has never thought of leaving RP because she loves how the team works together and the management style. They support, care and look out for each other in the hotel.
It may be puzzling to know how any worker can stick to one job or employer for his or her whole career. But when you listen to Mdm Chia's reasons and how the company treats its employees, it is easy to understand why.
Employees of RP like Mdm Chia enjoy annual pay increments, wage supplements and bonuses. She was also recognised as a high performer in 2013, 2014 and 2017 for consistently performing above expectations. Only 10 per cent of RP's workforce is recognised each year and rewarded up to two weeks of the staff's basic salary.
Trust and Respect
With the unglamorous and laborious nature of the hospitality industry, it is also not easy to attract talent – much less retain.
RP has one of the lowest turnover rates for the hospitality industry at 13 per cent. According to RP General Manager (GM) Patrick Fiat, the turnover rates for the industry is at a staggering 35 per cent – and it is not because of the wages and benefits, or lack thereof.
Mr Fiat added: "With turnovers, you'll have to retrain the staff, which can be expensive. It's already difficult to find people."
With some 350 employees at the hotel, RP held focus groups and surveys among its staff of different generations to find out what was important to them and what they wanted.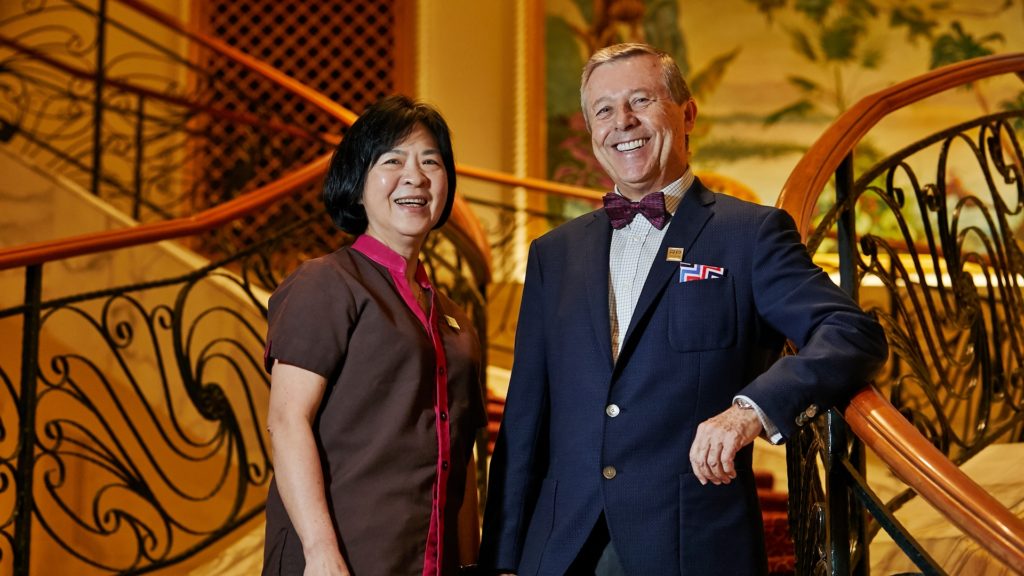 The common denominators were trust and respect, celebrate and recognise the successes of each individual and team, and making the organisation fun to work in so that staff are driven by a passion for making a difference.
If only one reason can be given for the low turnover rates at RP, it has got to be the exceptional level of trust – or as Mr Fiat likes to call it, empowerment. Mr Fiat said: "We really believe in it, and we really want to empower people."
For example, when a front desk staff needs to reimburse guests who are unhappy about some aspect of service, the staff is empowered to handle the situation without needing a supervisor's consent.
Mr Fiat explained: "If they want to give a rebate of 20 per cent, they don't have to come and ask the supervisor. There is no empowerment if everything has to be approved by the GM. If it has to go through the supervisor, department head, and then GM, that takes a long time. And then what's happening to the guest?"
Another example of the trust given to RP staff is when they do not have to submit a medical certificate whenever they report sick. Staff are also not required to clock in or out of their shifts.
Thanks to these measures, RP witnessed a 20 per cent decrease in medical cost and almost three per cent reduction in absenteeism from work. Most importantly, RP enjoys a high retention rate of over 94 per cent and a turnover rate three times lower than the industry average in 2016.
Great Place to Work
The list of benefits at RP goes on: Perfect Attendance Reward, housing allowance, children education subsidy, and more.
Mr Fiat reiterated: "For me, our people come first. They are equally important as our guests. To see people as people, and not a tool to achieve your bottom line. They are not tools; they are not instruments, they are people."
And for being an exceptional employer, RP is awarded top hotel on Asia's Best Small and Medium Workplaces 2018 list by the Great Place to Work Institute (GPWI) Singapore.
GPWI curates the best workplaces with two-thirds of scoring based on the outcomes of the trust index survey, and one-third from the responses to the culture audit.