Things are getting exciting in the international retail space. Here's a glimpse at a number of emerging deals.
Drone Deliveries
Retailers limiting themselves to large markets because the logistic costs to rural areas are "not worth it" should think again. Crossing mountains and bypassing traffic, drones can make deliveries in a fraction of the time needed by truck, and at just 30 per cent of the cost.
JD.com, the second largest online retailer in China after Alibaba, has proven that. The company has five models of drone delivering parcels five to 15kg that can travel up to 50km without recharging.
They drop off the packages on landing pads built at designated areas. A liaison receives and distributes the goods to the customers' doorsteps.
Ahead of its western counterparts, where retailers like Amazon have just begun drone delivery trials in the United Kingdom, JD.com aims to get regulatory approvals and expand its 20 fixed delivery routes in China to 100 by this year.
Visual Search
With e-commerce and boutique stalls popping up everywhere, brick-and-mortar retailers are cracking their heads to beat the competition.
Macy's in the United States answer – launch a visual search application, where customers can find similar products they liked elsewhere using an image upload.
The technology also helps consumers with decision-making. A snap of an item in-store can reveal product information and comparisons with other products. According to vendor Cortexica, advanced image search that takes into account distinctive traits such as texture can also be done.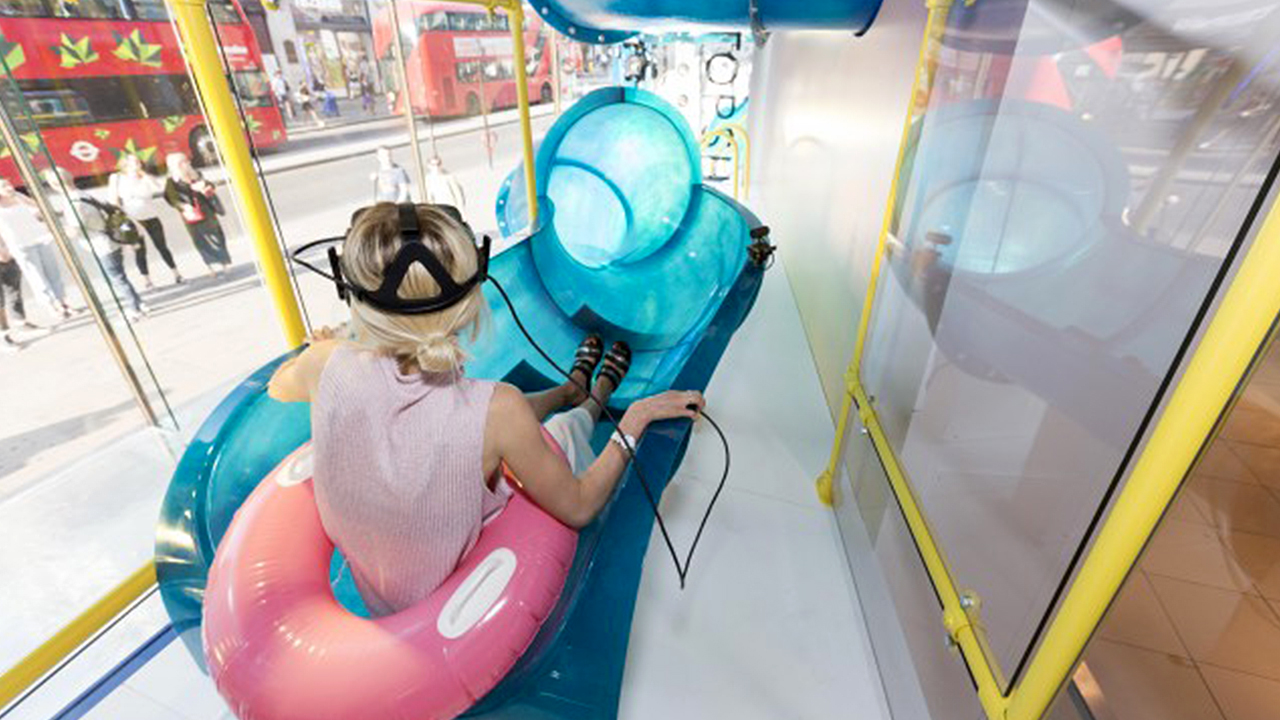 VR Experiences
Topshop London recently installed a giant water slide at their flagship store, where consumers can weave through the streets of Oxford Street through their virtual reality headset while sitting on an inflatable. After the ride, visitors can share photos of their ride using a summer-themed branded Snapchat lens.
As if that was not enough to drive hype for its Summer 2017 collection, it also offered hair tutorials, nail art and a pop-up ice cream shop.
Mobile Beacon
Proximity marketing is all the rage overseas. Australian supermarket chain Woolsworths made clever use of mobile beacons to drive a seamless ordering process from online to offline. Customers who make an online order can choose to collect in-store without any waiting time as the staff would have received a notification to start packing when they are within radius. This seeks to deliver freshness of groceries and quality customer service.