"When e-commerce first started, many believed that it would eventually replace physical retail but I think in more recent times, people are starting to understand that both must co-exist to form an omni-channel strategy and satisfy differing consumption preferences," said co-founder of Reebonz Daniel Lim.
Reebonz, with eight offices and over 300 employees globally, started purely online in 2009 but invested in offline stores two years later. Today, it runs pop-up stores in Singapore, Malaysia, Thailand, Indonesia and Australia.
He explained: "If you have a physical store, you start up something online so you can engage the customers 24/7. For e-tailers, the element of touch is not there. That is why we created Reebonz SPACE to let customers breathe and feel luxury. The next question is how to create a seamless brand experience with the online, offline and mobile channels. I think that is key and where the challenge lies."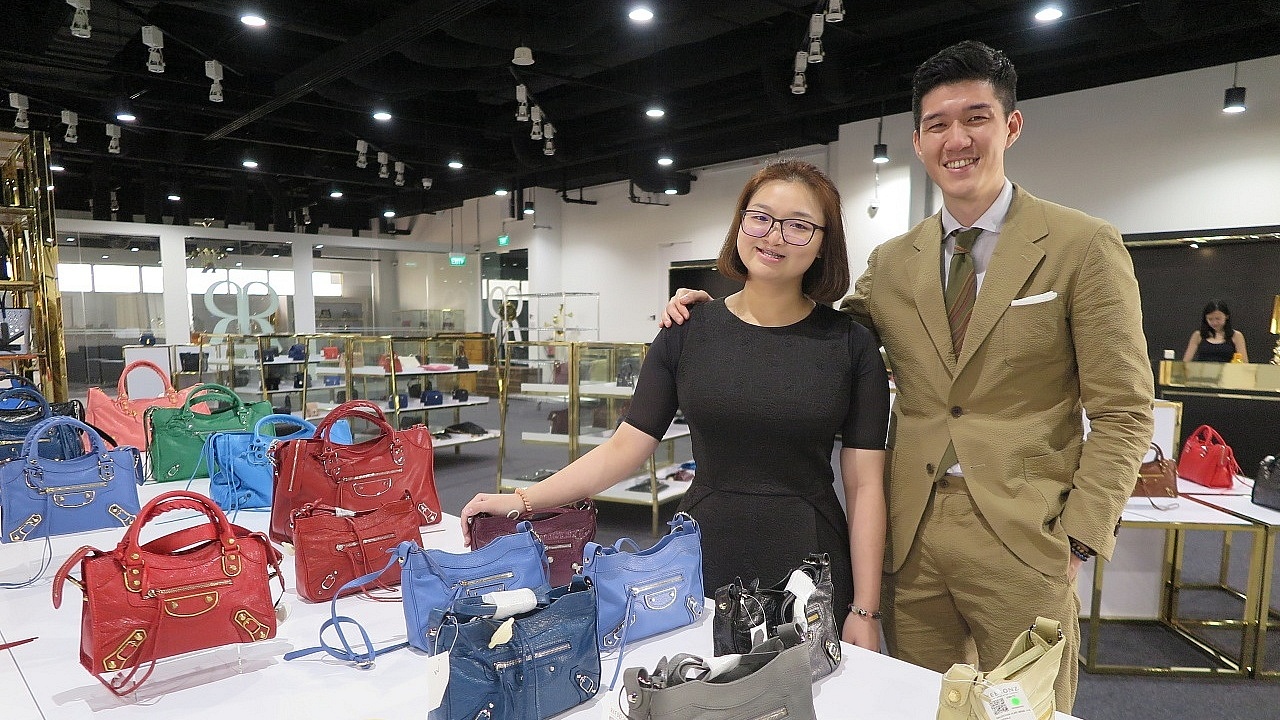 UPLIFTING STARTUPS
In 2015, Reebonz expanded beyond managing and selling their own inventory to curating luxury brands to list their products on a new platform, Reebonz Marketplace. Currently, there are 120 merchants on board, including 15 local designers.
At the recent opening of Reebonz's e-commerce hub, Minister for Trade and Industry S Iswaran applauded the company for taking the role of an incubator.
"Reebonz helps traditional brick-and-mortar retailers who list on its e-marketplace with quality control checks, picking and packing, and in-house photography, along with other activities needed to list the product on the e-marketplace," he said.
He encouraged smaller retailers, who lack the scale, resources or expertise to take advantage of such platforms to shorten their time-to-market and gain global reach.
Going forward, Daniel is considering lending workspace and mentorship to budding retail entrepreneurs within the new 200,000 square feet building.
EVOLVING JOBS
As authenticity is at the heart of luxury fashion, Daniel saw the need to build up internal capability when they started their pre-owned business three years ago.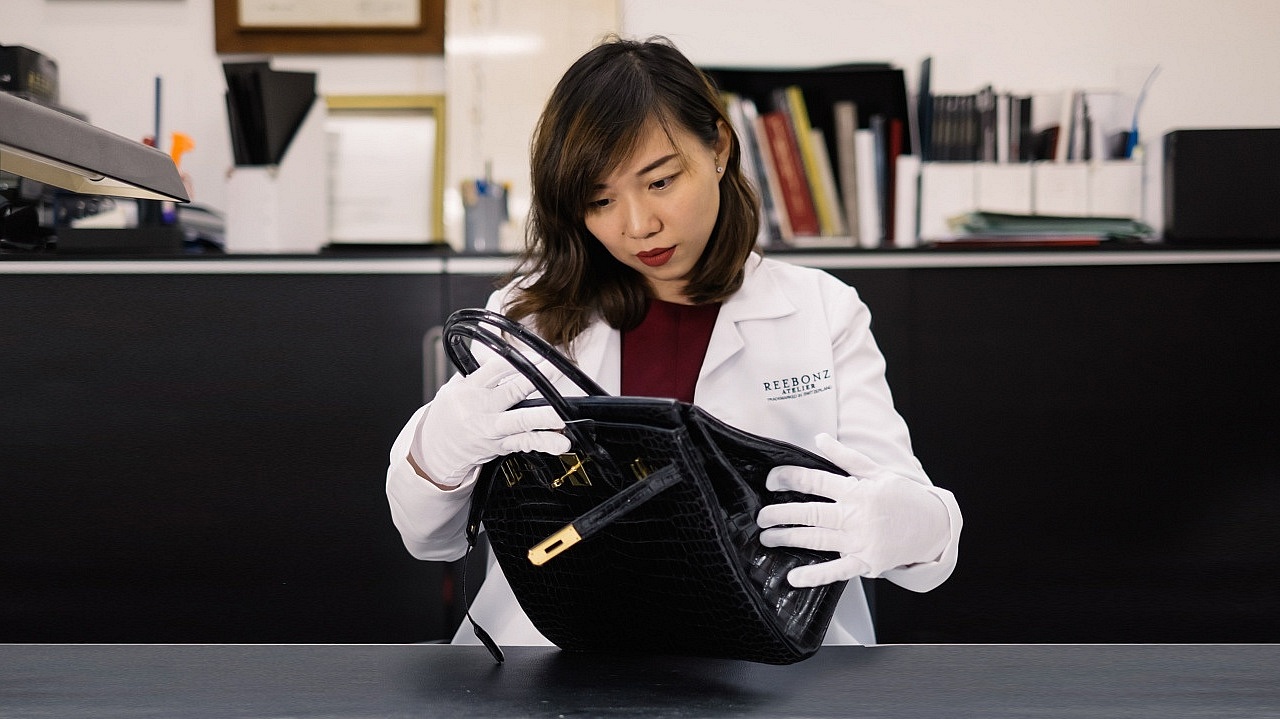 Zoe Lau, who came in as an administrator in 2015, saw an opening for the authenticator role a year later and requested a transfer. She went through three days of training, including practical and theory tests.
Today, Zoe goes through 50 branded items daily on average, but experienced authenticators can do up to 100.The number of check points she has to look out for ranges from seven for a Prada bag to 12 for a Hermès bag.
"I used to attend to enquiries and paperwork. I don't really buy luxury bags and leather items. Having no experience, it was challenging. But, it was a rare opportunity to pick up such unique skills and do it as a job," she said.
"We check for the smallest elements such as stitches so our job takes someone observant, meticulous, and curious enough to investigate further in the event of doubts," she said.
The 26-year-old hopes to stay in the field and venture into other types of luxury merchandise such as jewellery and timepieces one day.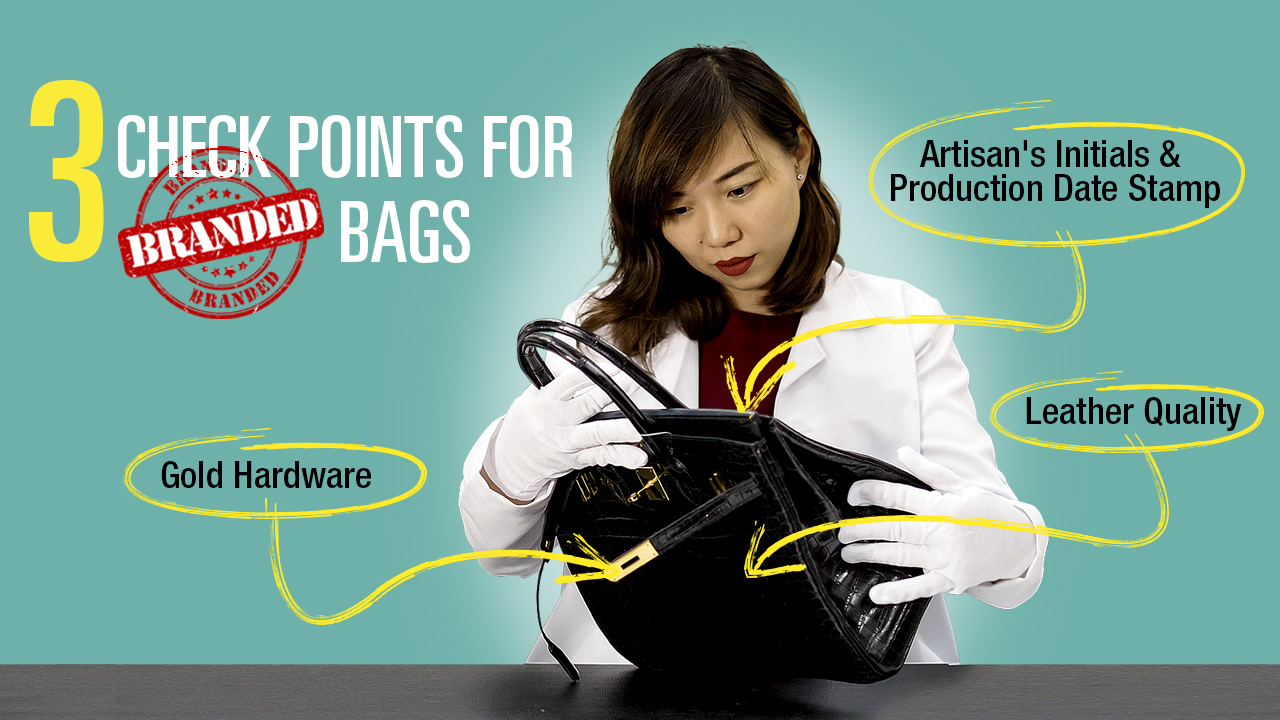 Interested to find out more?
Watch this video to pick up some insider tips on what to look for when making an iconic purchase and check out these features on the evolving shopping experience, Wing Tai, Commune, Zalora and Plus!