Imagine not having a place to keep your belongings, access to clean drinking water, and a rest area that is adequately ventilated at work. You'd probably write a strongly worded letter to your human resource department stating that these are basic things that all workers should have.
For some cleaners, security officers, landscape workers in Singapore, not having these "basic" things is their reality at the workplace.
And while many companies provide their outsourced workers with access to rest areas, they vary in their conditions.
As highlighted by Labour Member of Parliament Zainal Sapari in a contributed piece on LabourBeat earlier this year, it's a common sight for some cleaners to have rest areas in the bin centre or inside the sprinkler pump room.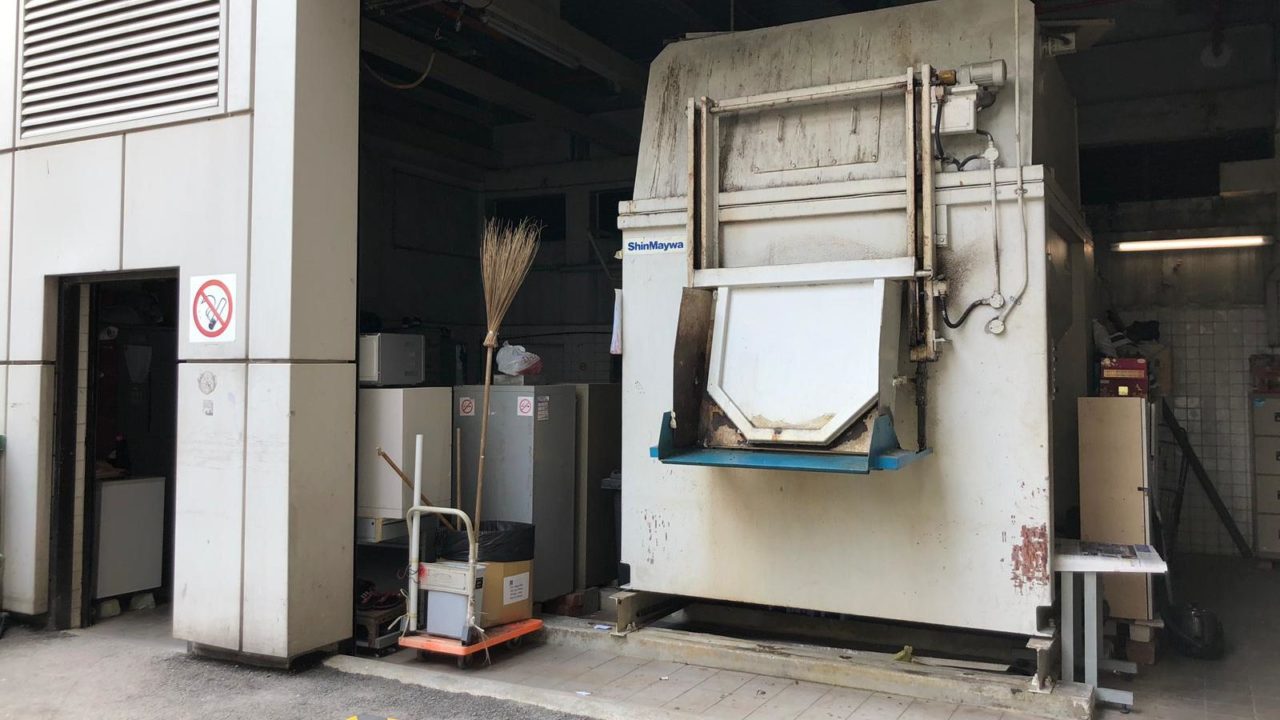 He also highlighted a shopping mall where workers had to keep their personal belongings in the basement carpark that is accessible to the public.
At least these workers have a place to rest and keep their things. Mr Zainal also noted that some workers had to resort to eating lunch at the stairwells of buildings, at carparks or storage areas.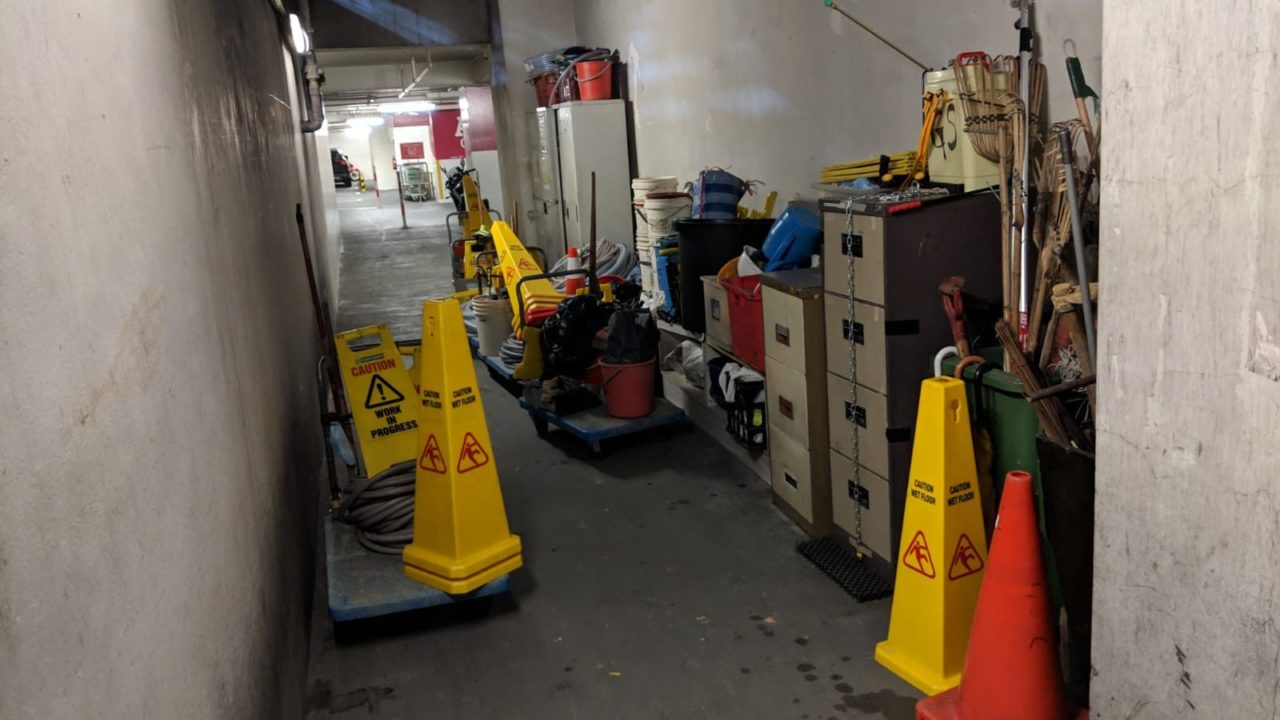 "We can definitely do more to give our outsourced workers some respect and dignity in doing their work. To lead by example, I hope that all government agencies and related bodies can ensure proper rest areas are provided for their outsourced workers. The unions can work with building management to propose solutions for proper rest areas to be built. I strongly believe these efforts will nudge companies and building owners to do the right thing," urged Mr Zainal.
Recently, the Ministry of Manpower, Singapore National Employers Federation and NTUC resolved to work together to help these group of workers.
On 9 December 2019, the three organisations released a joint advisory that specified good practices for rest areas of outsourced workers.
What Makes a Proper and Reasonable Rest Area?
The advisory detailed three things that companies should consider – location, facilities and environment.
Location
Your company should consider providing a rest area that is out of public view or back-of-house. Give outsourced workers the privacy they deserve to rest or have their meals in peace.
Not all companies have the luxury of providing their workers with their own private area due to space constraints. We understand that. In that case, why not apportion common rest areas to outsourced workers? For example, your company can use signs to publicly indicate that outsourced workers can use the rest area too.

Loading ...
And if your company does decide to set aside a rest area for outsourced workers, it should be easily accessible. We know of some cases where cleaners need to climb a steep incline or walk a long distance just to get to their rest area. Many outsourced workers are in their silver years above the age of 60.
Facilities
Your company should also consider providing basic facilities like access to clean drinking water, a place for outsourced workers to safe keep their belongings and access to electrical outlets.
For drinking water, it could be in the form of a tap, kettle or even a cold or hot water dispenser.
Every worker needs to know that they can leave their belongings unattended while they carry out their duties. Having proper lockers in a place that's away from public access can give them the peace of mind they need. Wouldn't you expect the same for yourself?
Environment
The environment of the rest area is just as important as the first two considerations.
The rest area should be sheltered from the weather and should be well ventilated. We're not saying air-conditioning is a must, but at least have your company install fans or exhaust fans so the workers don't feel like they're baking in an oven.
And remember to provide enough seats and tables for the number of workers who are likely to use the rest area at any one time. The place should also be well-lit, clean, safe, and as far as possible, quiet with no or limited exposure to loud noises.
What Does an Ideal Rest Area Look Like?
It looks like this: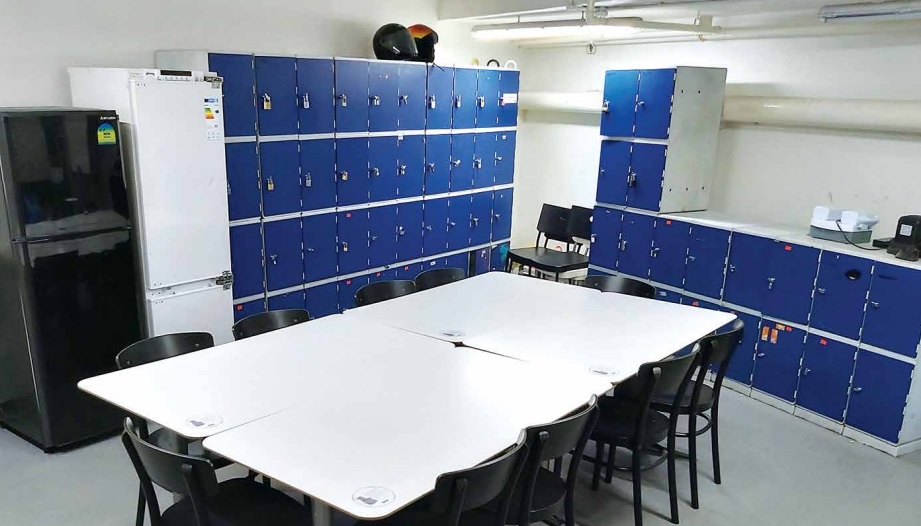 As you can see, this rest area at Ikea Alexandra ticks all the requirements set out by the advisory.
Private location, check. Lockers, check. Enough seats and tables, check. Well lit, check. The workers even have their own fridge.
As far as we know, companies can benefit from well-rested workers. They're more productive, and it might help with retention as well. This is at a business level, though.
As human beings, outsourced workers deserve (as Mr Zainal puts it) the "respect and dignity in doing their work."
As employees of companies, we can also do our part to ensure that our companies provide proper rest areas for outsourced workers. Everyone has a role to play.