Delicious nutritious meals at affordable prices – this was the credo that saw NTUC Foodfare introduce its Rice Garden brand of economy rice stalls to heartland food centres back in 2009. To support lower-income families, full meals comprising two vegetables and one meat were available from as low as $1.50 for individuals with ComCare or NTUC Foodfare Privilege cards.
In 2015, the social enterprise upped the value ante by introducing a Rice Garden Community Partnership Programme that supported partners keen on starting up their own businesses.
But what does it really mean for the people involved?
Thanks to that programme, Mdm Diep Phuong Mai, 42, a Singapore Permanent Resident, got the opportunity to strike it out on her own as a stall owner while giving back to the community. "I was working in a Rice Garden stall for close to two years before the opportunity to operate my own stall came up in 2015. Running my own stall always beats working for someone else. I have more freedom and time to myself, which I use to take care of my kids because they are still quite young. I also get the opportunity to make more money than if I were to work for someone else," said the mother of three who is married to a Singaporean.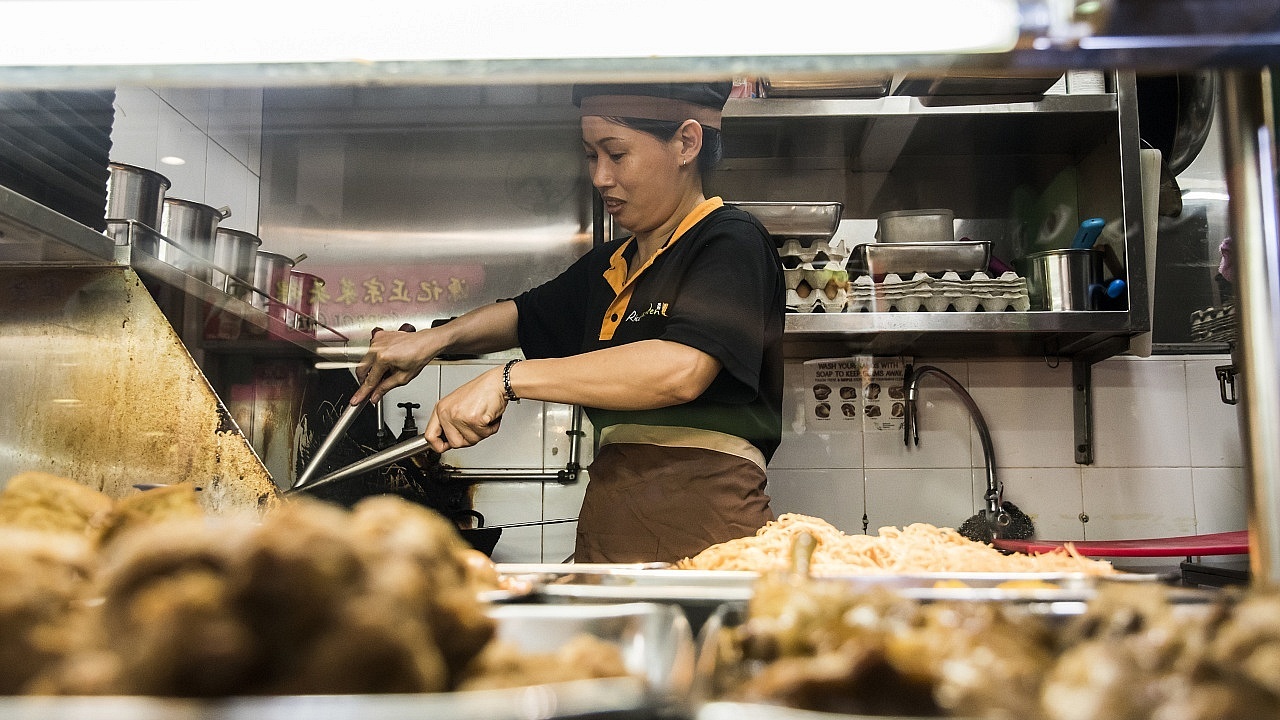 Full Support
Foodfare supported people like Mdm Diep with training, stall design, preparation of the business plan as well as the cost of setting up the stall. There is even a $4,000 Rice Garden Community Grant provided each month to defray the cost of offering meals at lower prices for eligible customers.
"When I started, Foodfare helped with the renovations and cost of setting up the stall. We only had to put down a small deposit for rental of items such as trays and utensils. The rest is up to me to be independent," shared Mdm Diep, whose stall is located at Albert Centre along Queen Street.
Foodfare supports hawkers like her with a very convenient ordering system for supplies. She only needs to make a phone call for the food supplies from Foodfare to be delivered the next morning when she opens her stall. As the base for most of the dishes she serves are prepared in Foodfare's central kitchen, Mdm Diep needs to do little preparation work before cooking the dishes.
On a day-to-day basis, Mdm Diep reaches her stall at 5am to prepare a mix of dishes comprising local favourites like Curry Chicken, Braised Pork and a selection of Vietnamese dishes that appeal to the many around that area. "I usually start at about 5am each day until about 2pm in the afternoon. I don't have a helper, so I won't be able to take it if I worked all the way till dinner as I don't get any rest," she said.
On the first and fifteenth days of the lunar month, and on public holidays, she may even come in earlier to prepare meals for the many devotees and tourists that visit the nearby temples.
Looking Forward
Relishing the opportunity to make a difference in her life, Mdm Diep shrugs off the challenges of slow business days and having to run the stall alone.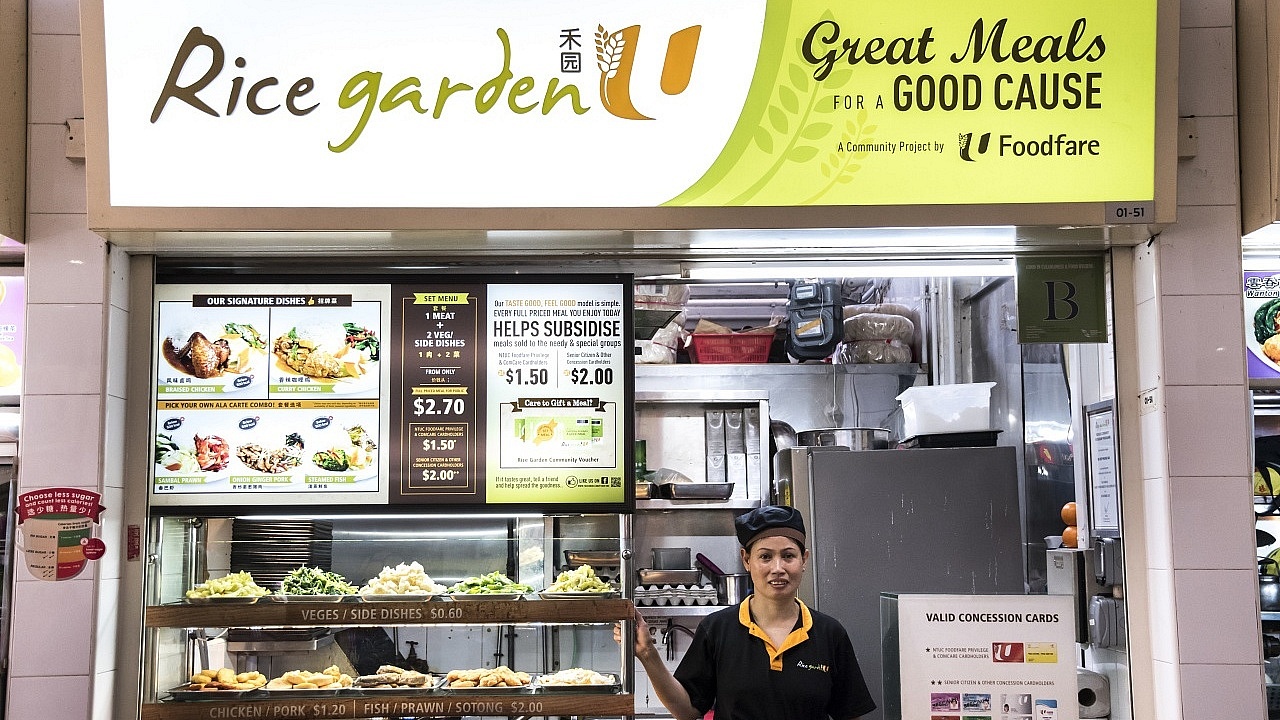 "I would not count them as real challenges. On the days I am busier, I'll just arrange my time accordingly and come in earlier. The leftovers I'll give to the cleaners here at the food centre to take home," she said.
The enjoyment of her food is what matters most to Mdm Diep.
"I hope to give my regular customers, many of them seniors, satisfaction from my food. For the items that they like, I'll cook more of it. Many of them enjoy the braised meat dishes which is more tender, and I often order more belly pork to prepare for them. Items such as beancurd and toufu, which they like, I'll prepare also," she added.
As for her long-term plans, Mdm Diep hopes to be able to renew the contract she has to operate the store and do this for as long as she can.