Thanks to flexible work arrangements at NTUC FairPrice, Software Engineer Jonas Chu has been able to juggle the demands of work while taking on a bigger role in caring for his newborn daughter.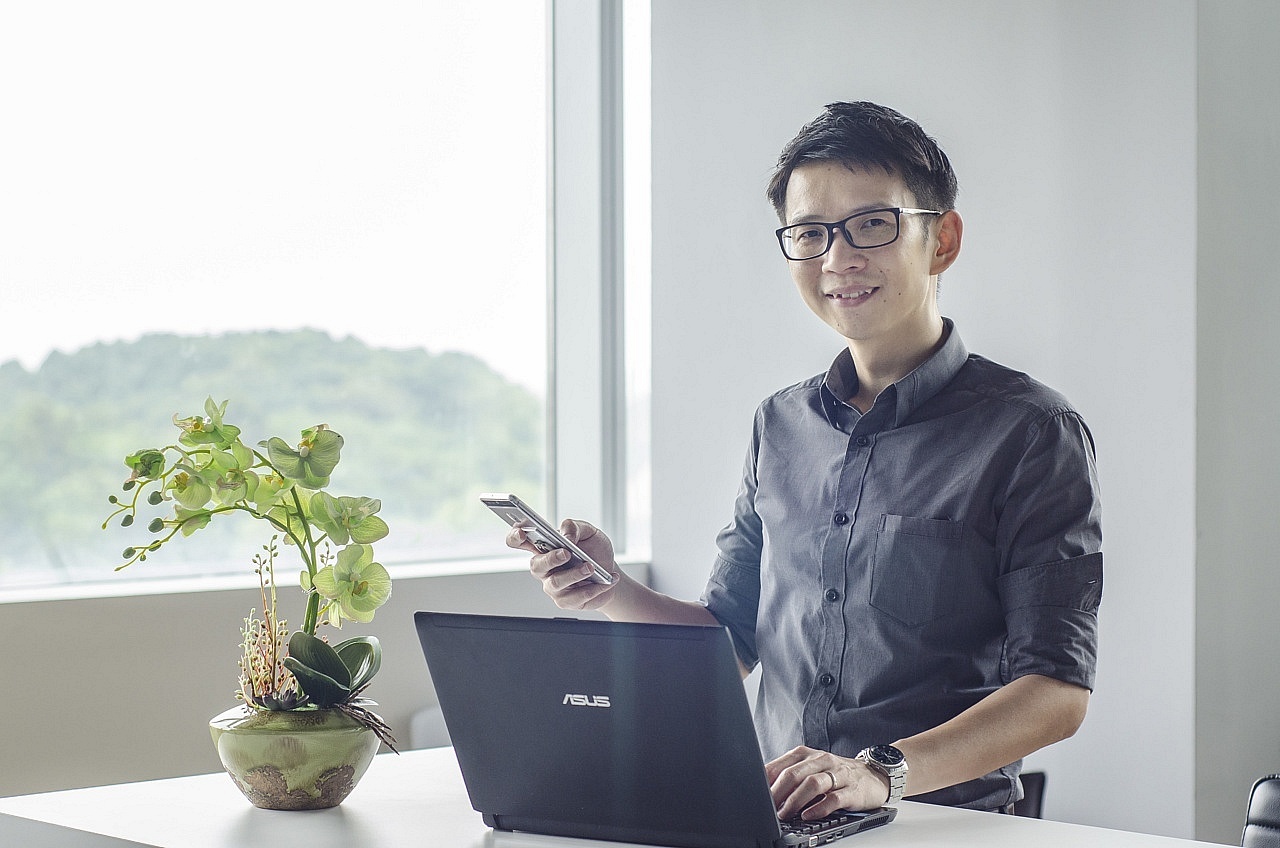 By adjusting his working hours from 8am to 5.30pm, Jonas is able to drop off his four-month-old daughter with the nanny on his morning commute to work and pick her up on his way home.
"This flexible work arrangement gives me more time to spend with my baby and wife. I can even prepare dinner at home for the family. This has been very helpful and I'm very happy," he said.
The 32-year-old shared that while working from home was also an available option, flexible work hours was the more viable one given the nature of his work. Jonas does software development for the Fairprice mobile application used to support stores in ordering stock, so he is needed in the office to maintain the internal IT network.
Positive and Supportive Workplace
The availability of flexible work arrangements such as flexible hours and time off for meals with their families at NTUC FairPrice stem from the social enterprise's commitment to being a leading employer who can attract, retain and engage their employees.
Recognising the importance of work-life balance for staff, there is even an option for staff to enjoy compressed work weeks. This lets them reduce the number of working days per week by working longer contractual working hours per day as well as working from home.
While aligning the needs of employees with the company's business and operational needs were some of the teething challenges, NTUC FairPrice Deputy Director, Human Resources (Head of HR Business Partnering) Tan Ying said that the outcome has been win-win because it has resulted in a more satisfied and engaged workforce.
"FairPrice believes that by creating a positive and supportive environment, staff can have peace of mind and flexibility so they are able to give their best at work knowing that their familial responsibilities have been taken care of," he added.
Why support Flexible Work Arrangements? Read this blog post by Desmond Choo, NTUC Champion for Women and Family or simply click here to read about how National University Hospital has implemented FWAs to the benefit of Senior Nurse Teh Cheang Leng and her three-year-old son.