Unless you've been enjoying an extended holiday, you would have experienced our economy's accelerated pace of change. Everything has gone, or is about to go, digital; and disruption, is the new norm.
Needless to say, such progress has – and will – change the way work happens in the office. Some jobs may remain the same, others may change. For the Labour Movement, it's more than just about matching today's jobseekers with jobs that are currently available. It is now about matching those whose jobs may change with the new jobs of tomorrow.
For that purpose, there's a new capability called Future Jobs, Skills and Training (FJST) that has begun work on 1 January 2017. Read this previous post on how FJST will be Sensing (gathering information on the ground), Synthesising (evaluating the details) and then Shooting (by taking strategic action).
But aren't you curious as to how they'd get that done?
Here is a hypothetical example of how leads are collected and the information validated. (Click for larger image)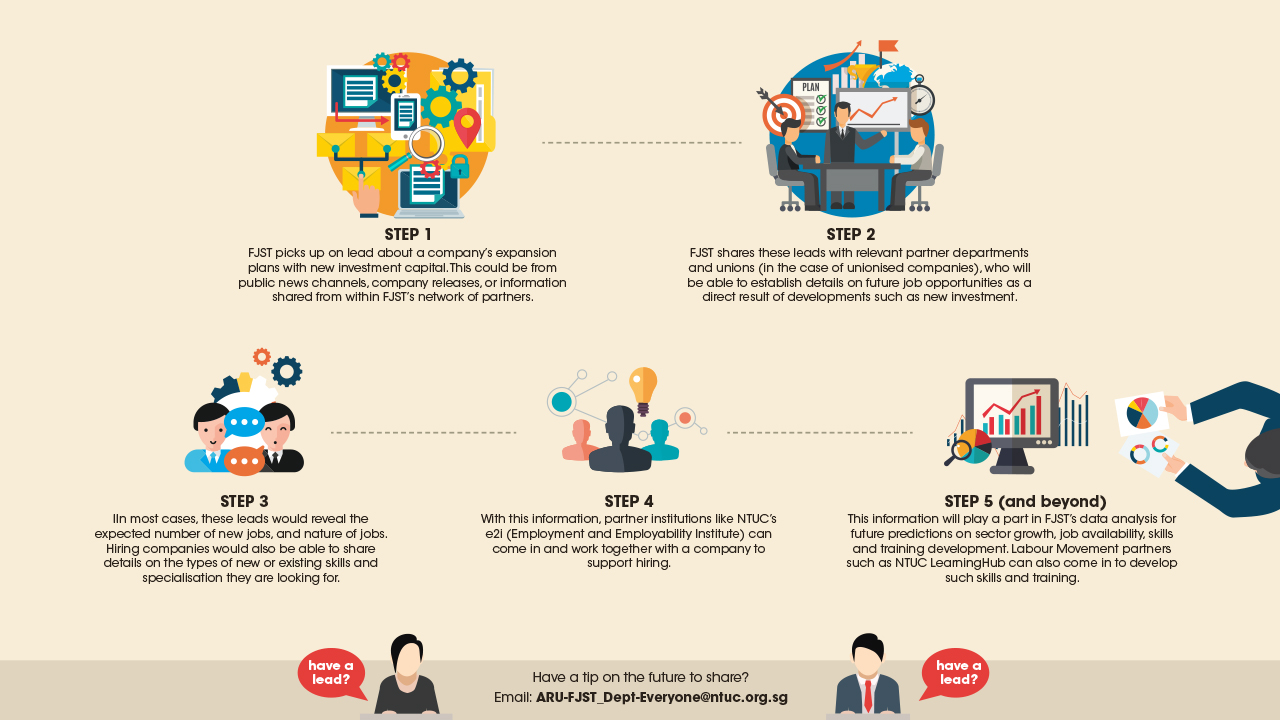 Read also: Patrick Tay: Future Jobs, Skills and Training – A Question of Agility, Ability & Adaptability?