As you'd probably know from personal experience, Budget planning is no easy task. Doing so for an entire country—Herculean, to say the least. But ultimately, whatever happens in the process is supposed to help the country progress.
As a Labour Movement, our focus remains on the working people in Singapore. Their needs, their hopes, and their aspirations. So ahead of our national budget debate, we've put together a wishlist of a couple of things that we believe can help make a positive impact to our workers.
Categorised into four main categories, our budget wishlist hopes to address Placement issues which will help Singaporeans find jobs. Not just today, but tomorrow as well. Naturally, we hope to help them Progress and move into the opportunities of the future. Higher Productivity too, can help workers unleash their potential in the companies they work for. With improved business and safer work environments, they will be able to benefit as well. Lastly, as new models of employment continue to surface, more must be done to Protect the welfare and work terms of all workers, including contract workers, freelancers and self-employed folks.
It can be a lot to take in, so we've made it a lot more digestible in our summary here. Have a look, and let us know what you think (Click to enlarge image)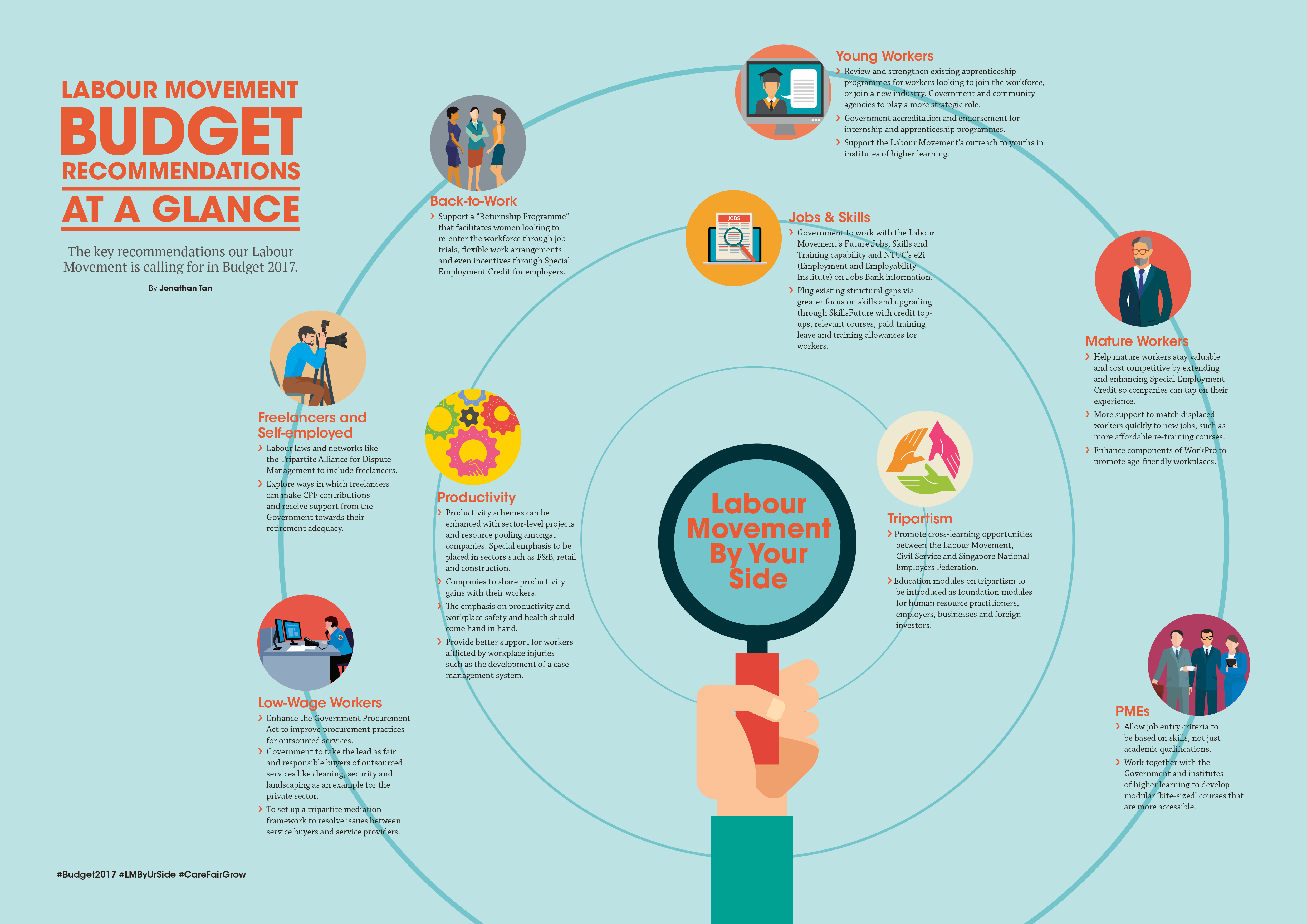 Visit our Singapore Budget 2017 Features Page to find out more on the Labour Movement's Budget recommendations as we zoom in on the 4Ps (Placement, Progression, Productivity, Protection) and continue to stand by the side of our working people as we journey into the future economy.
Click here for the Recommendations Paper in a new window!