Arguably, impressions on sustainability often focuses on issues centered around the environment. However, there are social and governance outcomes as well.
Abetted by the introduction of the United Nations' Sustainable Development Goals in 2015, sustainability has become an increasingly important component for businesses around the globe.
Elaborating, Eco-Business Managing Editor Jessica Cheam (pictured above), said: "Leading companies all over the world – especially listed ones – are increasingly looking at sustainability as core driver of growth for their company. Last year, the Business for Sustainable Development Commission released a report, Better Business, Better World, which showed how companies can unlock US$5 trillion (S$ 6.8 trillion) in business opportunities in Asia by adopting sustainable development principles."
Closer to home, sustainability is also growing in significance. Along with new investments in clean technologies like solar power secured by the Singapore Economic Development Board in the areas of solar power, fuel cells, smart grids, and testing services which will create some 100 new professional job functions, the Singapore Exchange has mandated that all listed companies have to include sustainability reporting and look at social, environmental and governance indicators in their businesses.
What this points to is a wealth of new career opportunities in this fast-growing segment of the economy. And as Jessica explains, these jobs aren't all technical in nature.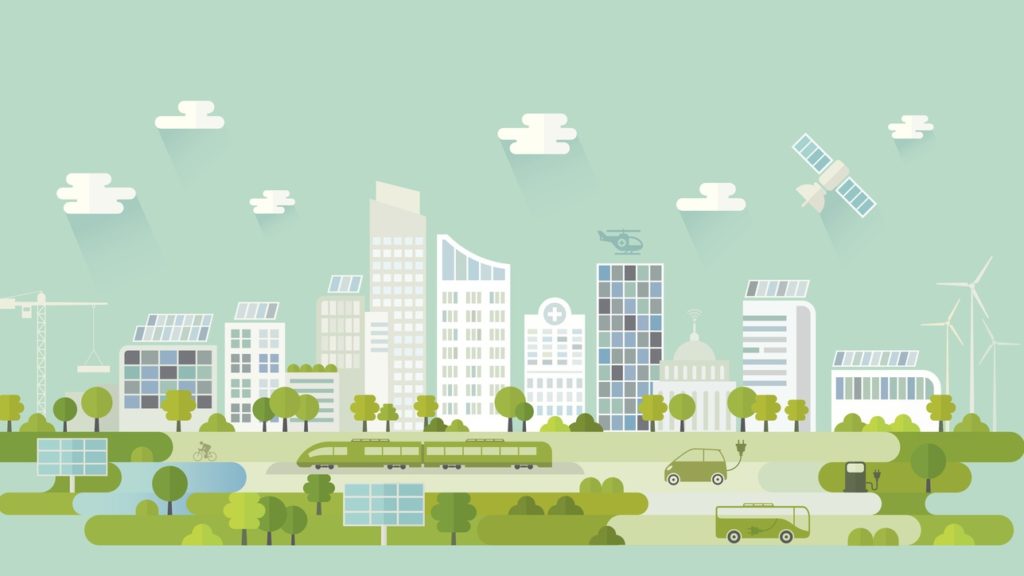 LabourBeat: First things first, what does sustainability in a business actually look like?
Jessica: When you talk about sustainability in a business, you're talking about how to infuse it into all aspects of operations. If you were a manufacturer producing a product, it could mean designing it or producing it in the most sustainable way possible. This means thinking about the environmental impact of the product, its life-cycle and how it is discarded.
It is also about how you treat your workers. Are you fair? And are you making a positive impact on society and the planet, on top of making economic returns?
A lot of young people these days are looking for businesses with a purpose. They are looking for employers that differentiate themselves as businesses that are responsible, that care for their employees, care for the environment, and for society as well.
What kind of jobs are available in this space? Are the jobs always technical in nature?
There are of course many jobs that are technical in nature – engineers and scientists in fields such as advanced manufacturing, 3D printing, AI (artificial intelligence), autonomous driving, etc. But there are a plethora of jobs that are not technical – you don't need an engineering degree.
What you need is a desire to learn and a passion for making the world a better place. There are certain basic concepts of sustainability and sustainable development which you have to learn, and there are many courses available on this, and then it's about applying this knowledge in your daily job that matters.
What are some of these non-technical jobs?
Sustainability jobs are everywhere. It's not just jobs in clean technology or solutions – the obvious ones like solar, wind, energy. Every single business needs to be looked at from the sustainability perspective.
There are some jobs dedicated to sustainability like chief sustainability officers, sustainability managers, environment, health and safety managers and corporate social responsibility managers. But corporate affairs or communications roles are also quite closely linked to sustainability as they have to engage a large spectrum of stakeholders.
Sustainability cuts across diverse sectors and often are complex issues that require a large spectrum of stakeholders to address. You can't be working in silos – collaboration is really important, and the ability to connect with people, see the larger picture, is crucial.
What are the jobs like?
I think a lot of companies require the sustainability managers to do the sustainability assessment for the companies, as well as implement and execute the sustainability programmes. It is a whole process where you look at a company's business model, the value chain and you implement the programmes such that you achieve the desired outcomes. That is where it is very exciting and someone looking for a role like this can feel that he or she is making an actual difference.
How does one identify a sustainability job?
One could search for jobs that have 'sustainability' in the job title. Other synonyms include EHS (Environment, Health and Safety) or CSR (Corporate Social Responsibility). Sometimes, sustainability may be parked under communications [as] the work does entail communicating the company's vision to stakeholders.
There are also many emerging companies that are social enterprises or social innovation enterprises which specially look at driving efficiency or doing a public good. Working in a company like this means that you are, in some way, making a contribution to sustainability.
The onus is on the jobseeker to look for the roles where they are confident that there is a quantifiable environment, social or governance impact.
Find out more about the latest trends in the sustainability industry and where some of the jobs are at the upcoming Young NTUC Green Jobs Symposium on 11 July 2018 at the Sands Expo & Convention Centre. Visit Young NTUC's website for registration and more details.