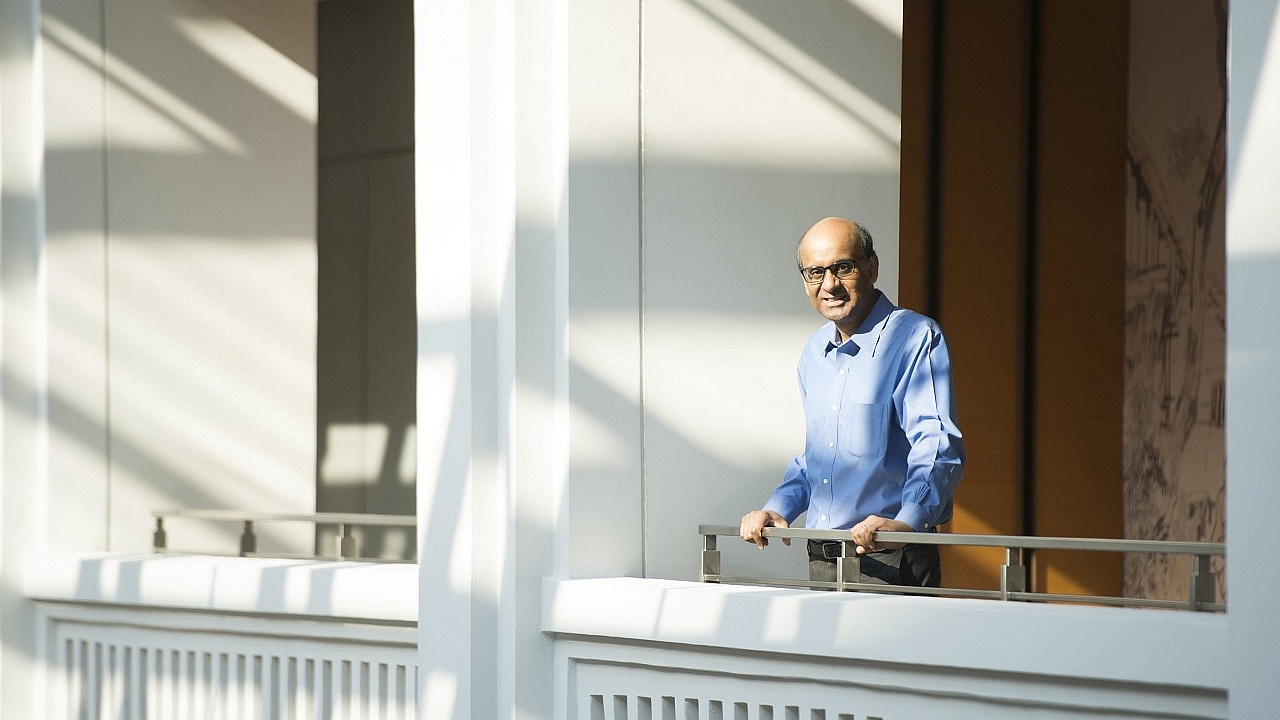 What would Singapore have been like today without an NTUC and the spirit of tripartism?
Sharing his thoughts recently in an exclusive interview with NTUC This Week, Deputy Prime Minister (DPM) and Coordinating Minister for Economic and Social Policies Tharman Shanmugaratnam said Singapore would have been like many other countries in the world where trust is weak.
"You get an unwillingness on the part of employers and unions to compromise, and unemployment tends to go up and stay up over time. Trust has been built up in Singapore over the years that allows some give and take between the Labour Movement and employers.
"We have to use this trust not just to avoid conflict, but to go forward in the big new game of lifelong learning," emphasised DPM Tharman.
He also received the Labour Movement's highest award for May Day Awards 2017, the Medal of Honour, at a ceremony held on 13 May 2017.
Useful Union Feedback
DPM Tharman was Singapore's Finance Minister from December 2007 till September 2015.
According to him, several major initiatives really started from the Labour Movement and were then shaped through further interactions with union leaders, businesses and citizens.
"The Progressive Wage Model started with the union movement. Likewise, our Inclusive Growth Programme, to help companies upgrade their workers.
"Things often end up as Budget initiatives that started with ideas from the union movement. That's the way we have to continue. The ideas can come from anywhere. But the union movement in particular, has a concern for both workers' livelihoods and the health of enterprises, and they bring the two together very well," emphasised DPM Tharman.
The Big New Opportunity
DPM Tharman explained that lifelong learning is the big new opportunity. It will enable Singaporeans to deal with two critical things in the future.
These are firstly, to pick up a new toolkit of skills when an industry is disrupted and jobs are lost and secondly, for jobs that still exist, to get workers to keep deepening their skills so they can stay relevant and get satisfaction on the job.
DPM Tharman said it is still early days in the SkillsFuture journey.
"Most people know about it now. And more are starting to plan their learning. We tell people, there is no need to rush. We will help them on their own learning journeys," he said.
Asked about the role of organisations like NTUC's e2i (Employment and Employability Institute) in lifelong learning, he shared that the institute and intermediaries like it will bring people to the Government schemes, and take the schemes out to people.
"They play a critical role in helping firms and individuals to upgrade themselves. It is not good enough to have schemes and Government funding. We need market intermediaries who can help SMEs [small- and medium-sized enterprises] especially to make the most of these schemes.
"It requires active coordination on the ground, industry by industry, so that firms actually upgrade their people and do so continually," he said.
DPM Tharman's hope is to develop every Singaporean so that they can create the best future for themselves and for Singapore.
For more coverage on NTUC May Day Awars 2017, head over to our dedicated features page here.