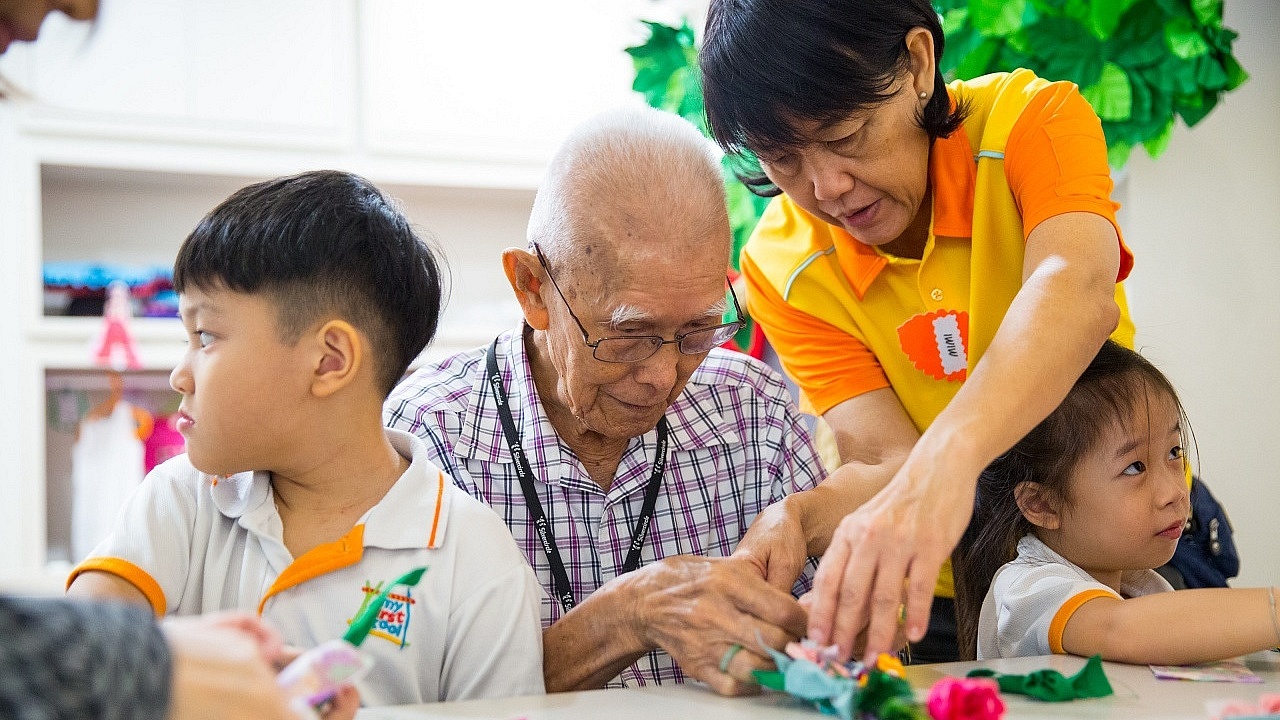 Wide smiles and boisterous laughter have been emanating from the halls whenever the kindergarten children from NTUC First Campus' My First Skool (MFS) centres get together with seniors from NTUC Health's Silver Circle senior centres.
See also: "Jolly Good Fun!" in which we capture some of the smiles from the participants.
Participating in shared activities such as craft-making, any generational differences were replaced by a natural affinity for each other. Through regular interaction, seniors, many of them coping with a degree of dementia, experience a stronger sense of purpose through mentoring the young children during the activities. The children, aged between five and six, have also been able to pick up values of empathy, compassion and respect for the seniors.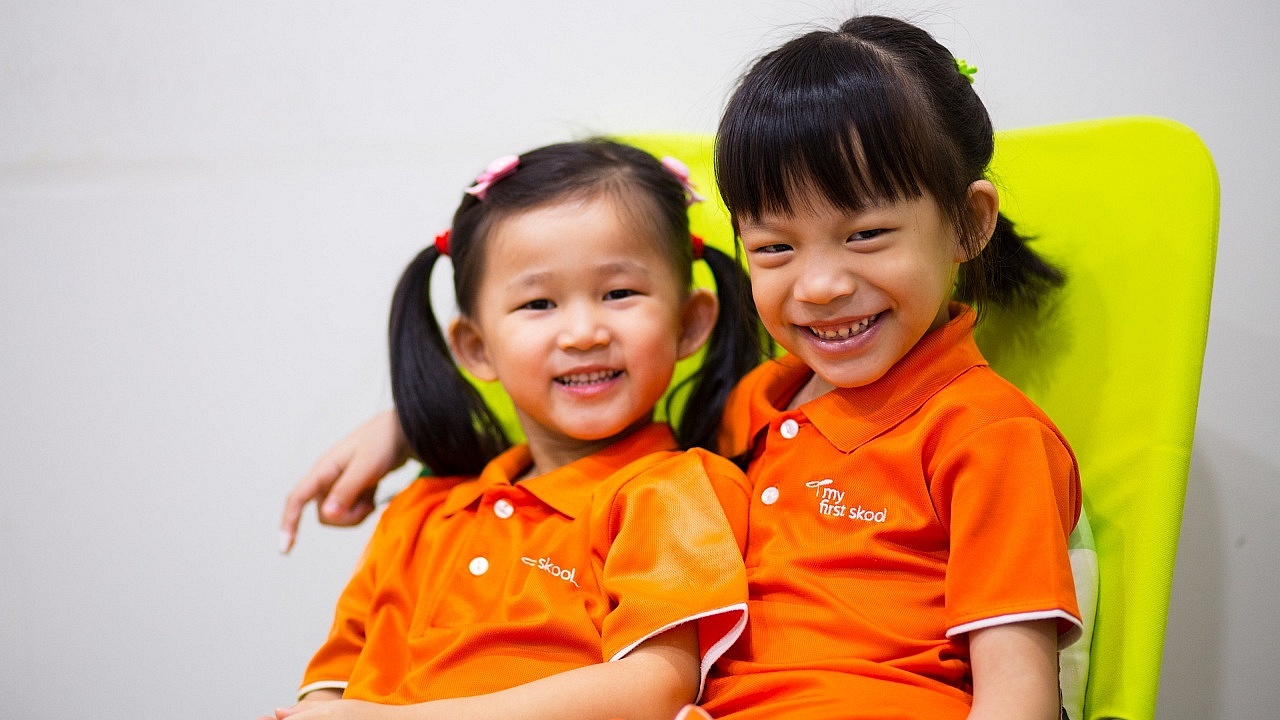 What started as a pilot for senior-junior interaction between the two NTUC Social Enterprises in 2014 has since developed into a structured Inter-Generational Programme that will yield more opportunities for seniors and juniors to interact together.
Announced on 27 March 2017, the research-driven programme will comprise three different activity tiers (see below), dependent on the different capabilities and resources of the respective centres. Presently, some 14 MFS and Silver Circle centres jointly offer the Inter-Generational Programme in at least one of the three tiers.
Wondering what the Inter-Generational Programme is all about?  Watch this video to find out more, with special appearances from kindergarten children from NTUC First Campus' My First Skool @ Braddell Heights and seniors from NTUC Health's Silver Circle (Serangoon Central) centres.
Enjoy 🙂
The Three Tiers of Collaborations
Catered to the needs of individual NTUC First Campus My First Skool centres and NTUC Health senior care centres, the Inter-Generational Programme consists of the following three tiers:
The engagements may be one-off and contingent on availability of resources or opportunity such as during festive celebrations.
The engagements will take place at regular intervals within a termed period. Examples include regular birthday celebrations or scheduled activities.
The engagements will be structured over a long-term period and take place regularly as part of a sustained curriculum. Activities will be integrated into both the childcare curriculum and senior centre's activity schedule.