The Consumers Association of Singapore (CASE) helped a Singaporean couple recover their $1,000 deposit from an aircon repair company after the latter failed to deliver its goods and services.
The repair company had recommended in July 2022 that Dr Runway Tay and his wife replace their existing aircon only to deliver the wrong model before becoming uncontactable when the couple sought a refund.
It was only after the Tays complained to the Consumers Association of Singapore (CASE) that the company finally paid their deposit back – some two weeks after the complaint was lodged.
Dr Tay's wife has an NTUC union membership, which allows the couple access free access to CASE's dispute resolution services.
Dr Tay recounts the trouble he and his wife went through.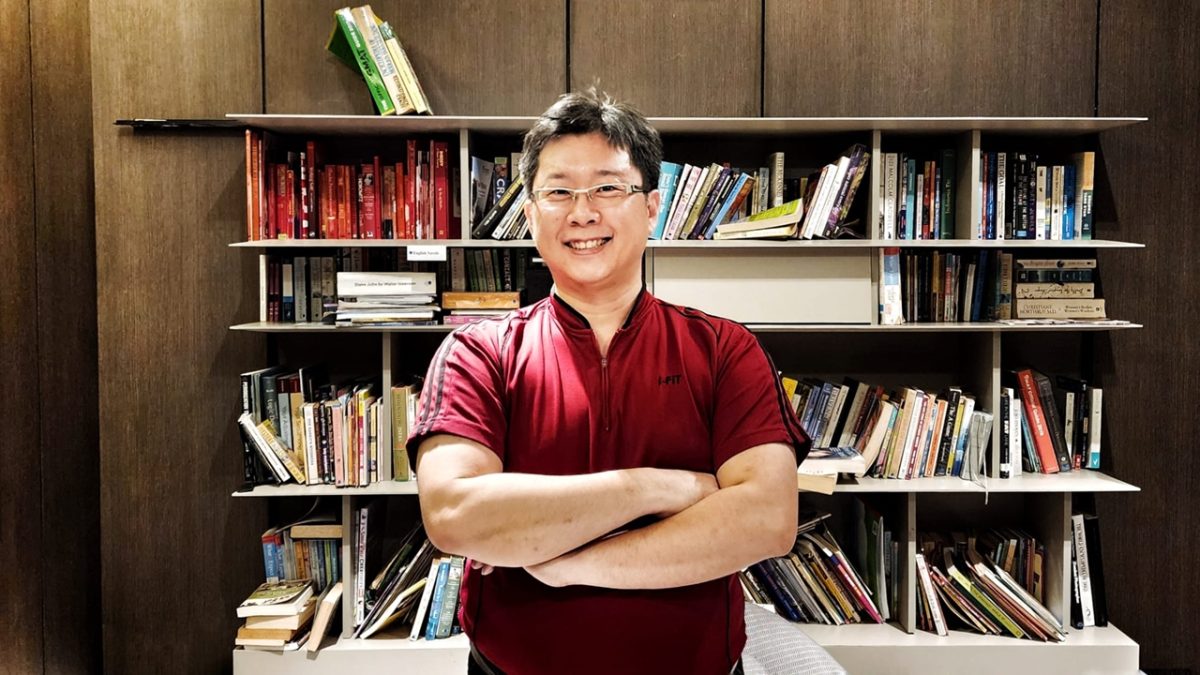 An Unassuming Problem
What started as a leak in the Tays' home air conditioning unit soon turned into a series of shady dealings, delays, and empty promises.
Dr Tay's initial assessment of the problem in July 2022 was simply a case of a choke in the system's condensate drainage pipe.
An inconvenient but straightforward fix.
After a brief search online, he and his wife chanced upon a company that boasted a wide array of aircon services. From servicing and repairs to sales and installation – the company looked like a dependable one-stop shop.
But the representative who came to assess the issue would later reveal that the problem was much more severe than the couple had initially anticipated.
He recounted: "He told me that the problem with my existing unit was quite serious and that the model itself was not a very good one."
He added that if they did not replace the unit soon, the leak would deteriorate the supporting board, necessitating even more repairs.
Giving the man the benefit of the doubt, Dr Tay's wife paid a $1,000 deposit for a new unit, and a date was set for the installation on the coming Monday.
The Troubles Begin
When the installation day came, Dr Tay noticed that the brand of the aircon differed from what was initially agreed upon when the installers came to fix the unit.
He also realised that the installers were not from the same company that sold him the unit. While he said he had no issue with who would do the installation, it was contrary to what was represented on the company's Facebook page.
He raised the issue to the company, and they agreed to have the correct unit installed at a later date.
However, there would be no phone call or message from the company to follow up on that promise.
Subsequent calls to the company for answers yielded no fruitful outcome either.
He said: "The person on the phone kept saying 'give us another chance.' So I waited a few more days, but they never got back to me on another installation date."
Feeling frustrated and sceptical, Dr Tay sought a second opinion.
"This other technician was honest. He told me there was just an issue with the sensor in the aircon. He fixed the problem, and I paid just over a hundred dollars," he exclaimed.
And when he tried to get a refund for his deposit, the person first claimed that the refund process for his company was very complex. And shortly after, he became uncontactable altogether.
Left with little choice, Dr Tay approached CASE to seek recourse.
A Clear-Cut CASE
In contrast, Dr Tay had nothing but praise for the service he received approaching CASE.
He shared that he interacted with his case officer no more than three times, twice over the phone and once over email, and that was all it took for him to expedite the matter.
While CASE does charge a nominal fee for their services (an annual fee of $26.75 and a minimum fee of $10.70 per case), Dr Tay shared that all fees were waived because his wife is an NTUC member.
"The officer explained that there was a collaboration between CASE and NTUC and that we just needed to show proof of membership, and all costs would be waived," he said.
Just over two weeks after he first contacted CASE, the company transferred the entire sum back to his wife's account.
While Dr Tay and his wife were the lucky ones to seek recourse successfully, he still believes that consumers must take the necessary steps to protect themselves when making such transactions.
"Whatever agreement you have with the salesperson, have it documented – be it in writing or even over WhatsApp. Because whatever is communicated and promised must be honoured. Also, make sure that whatever payments you have made, you have an invoice.
"And if you have to approach CASE, make sure that you have an NTUC union card first," he said with a laugh.
Good to know: NTUC union members enjoy a fee waiver on CASE membership and administrative charges when they file a case to resolve disputes. The services include the handling and negotiation of contractual disputes on their behalf.