In 2020, the Singapore Government gave out nearly $100 billion over five Budgets to support workers, businesses, and households to tide through the COVID-19-hit economy.
This time around, the $107 billion Budget 2021, themed Emerging Stronger Together, centred on four areas, namely a continuing relief for recovery; developing skilled workers and innovative businesses; strengthening the social compact; and building a stronger home for all Singaporeans.
So, what's in store for you as a worker? What will your employer be receiving? We pick out these nine things that will support your job in the new norm, advance your career and meet the challenges ahead.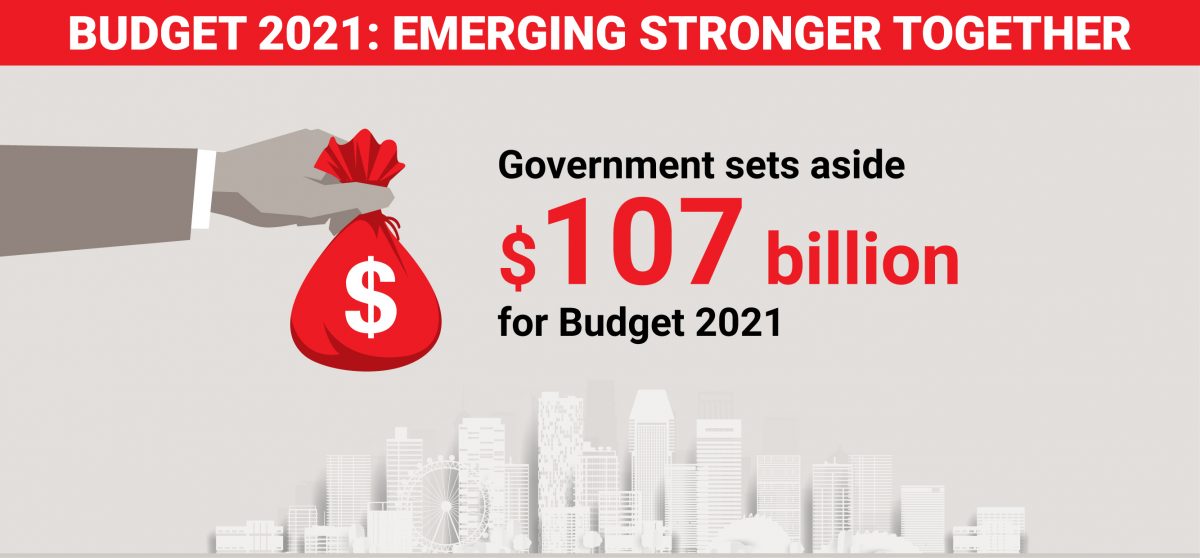 COVID-19 Relief
The new $11 billion COVID-19 Resilience Package will go towards supporting you and your employers, with new and existing initiatives alike. It taps on existing reserves announced in 2020.
#1 Extension of Jobs Support Scheme (JSS)
JSS will continue for most sectors till March 2021. But not all sectors are hit by the pandemic in same way, so additional support will be given to hard-hit sectors.
Aviation, Aerospace, Tourism: Employers will continue to receive 30 per cent support for wages from April to June 2021. This will be scaled down to 10 per cent from July to September 2021.
Retail, Arts and Culture, Food Services and Built Environment: Businesses will receive 10 per cent support for wages from April to June 2021.
What this means for you: Working in the more affected sectors? Don't worry, your employers will have six more months of help to pay your salary.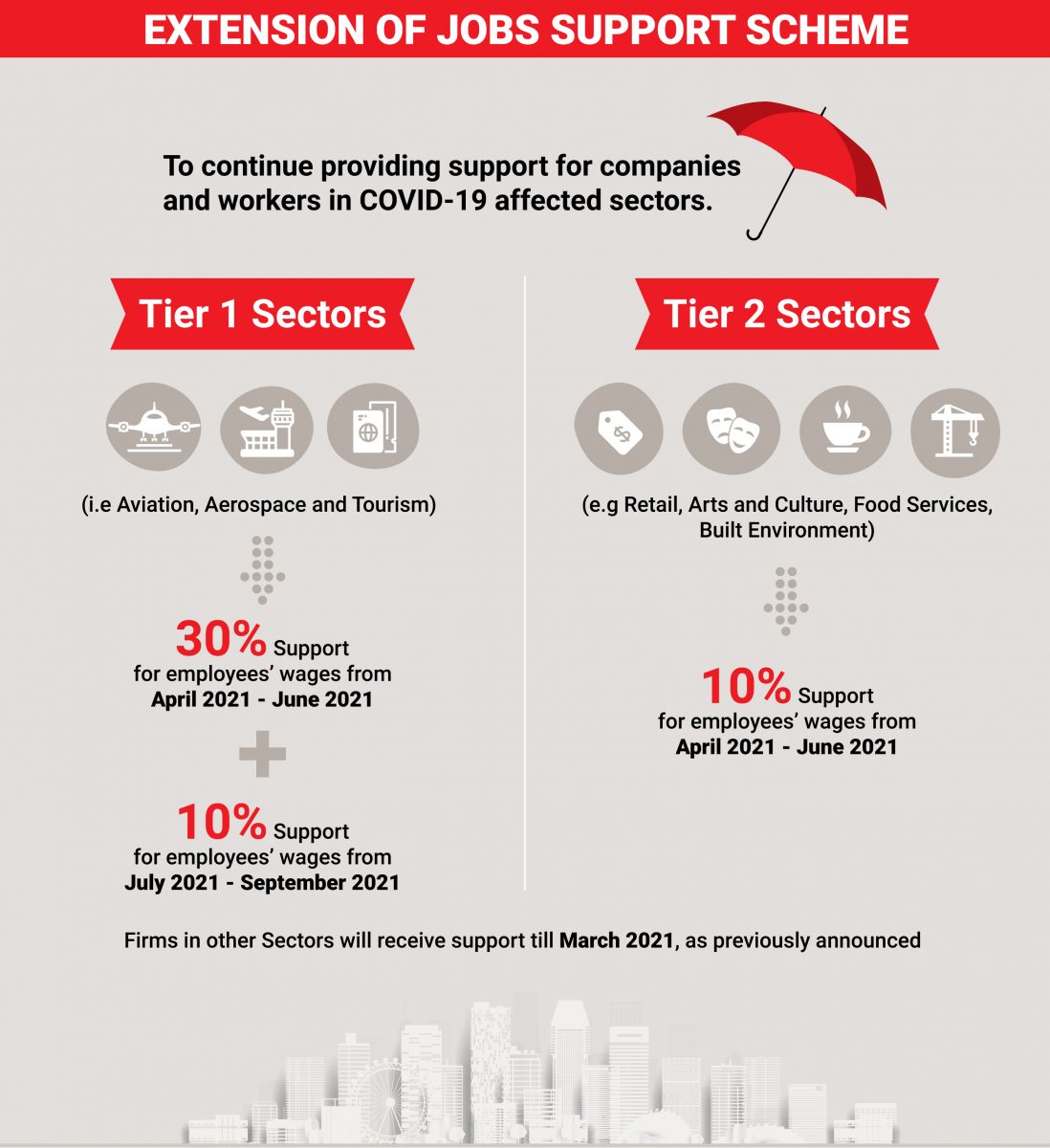 #2 Continuation of COVID-19 Recovery Grant (CRG)
The grant will continue to provide temporary financial support to lower- to middle-income workers who have lost their jobs or experienced significant income loss due to the pandemic.
What this means for you: Lost your job or some income due to COVID-19? Apply for this now and get some money to survive.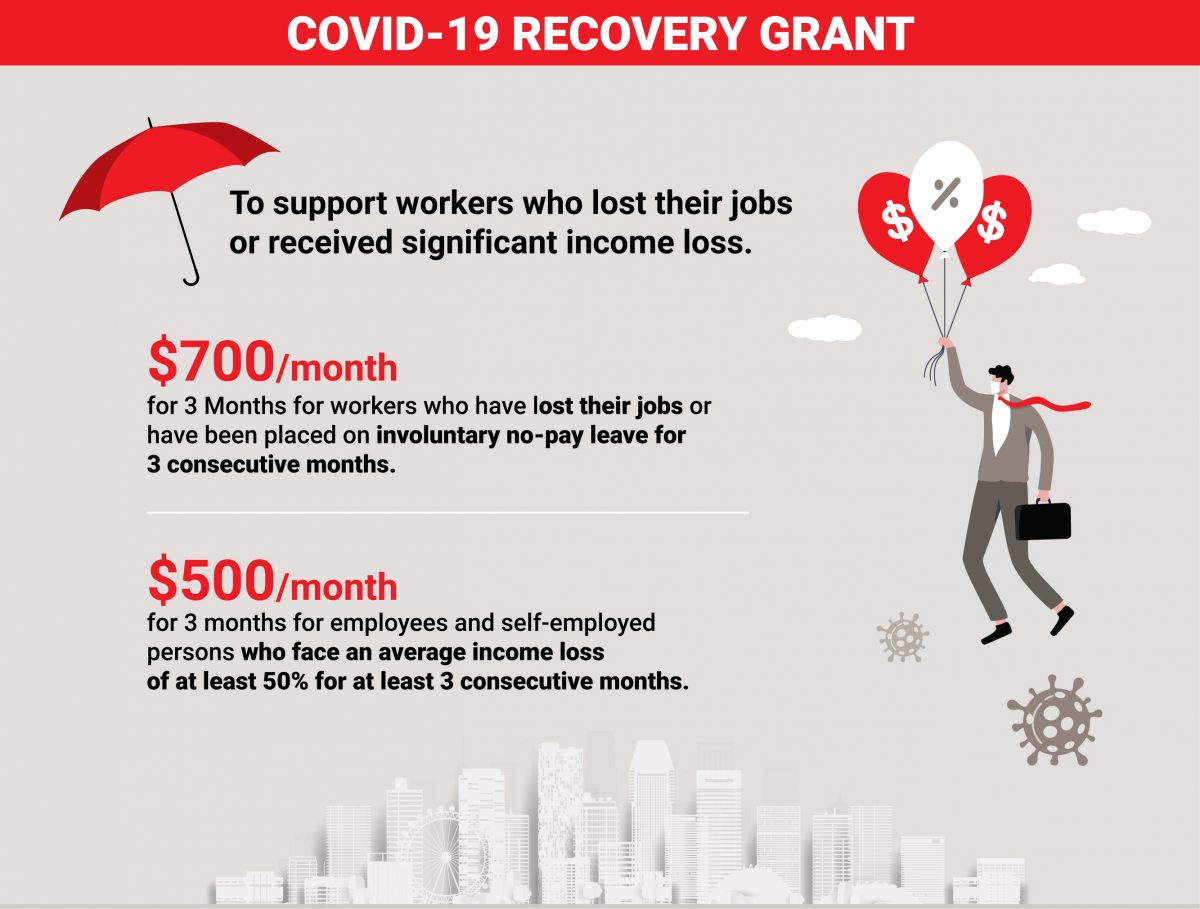 #3 Targeted Support for Land Transport
About $133 million will be set aside for the COVID-19 Driver Relief Fund to support taxi and private hire car drivers with payouts to defray their business costs.
January to March: $600 per vehicle per month.
April to June: $450 per vehicle per month.
What this means for you: If you're a taxi or private hire driver, you will have six months' worth of Government money to cover some of your petrol and rental costs.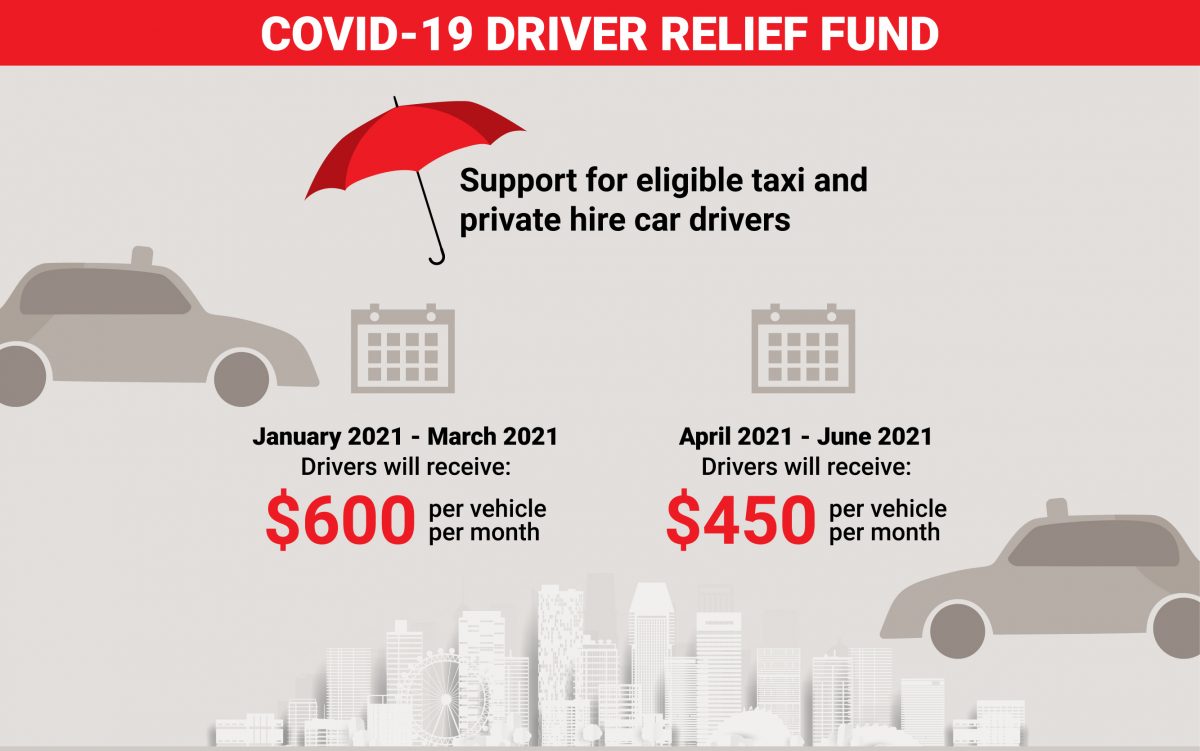 Human Capital Development
#4 Extension of SGUnited Jobs and Skills Package
An additional $5.4 billion will be allocated to this second tranche, the majority of which will go towards the Jobs Growth Incentive (JGI) to encourage businesses to hire more local workers. The hiring window will be extended by seven months, up to September 2021.
New local hires: Businesses will be given up to 12 months of wage support amounting to $15,000 per worker for every new hire from February to September 2021.
New mature local hires (aged 40 and above): Businesses will receive up to 18 months of wage support for every mature worker hired. The gross monthly wage cap will also increase to the first $6,000 of the worker's salary. This means that businesses can receive as much as $54,000 per worker with the enhancement.
What this means for you: Good news if you're a local! Employers will have more reason to hire you because they will be getting help to pay your salary.
#5 Extension of Wage Credit Scheme
The scheme will be extended for another year to help businesses attract and retain locals through a co-funding of 15 per cent of their salaries.
What this means for you: Local and employed? You won't cost as much to your company, so you're likely to keep your job.
#6 Transforming the Manufacturing Industry
To achieve the vision of becoming a global manufacturing hub, there will be a reduction in foreign workers to complement the development of a skilled local workforce.
In line with this, the Manufacturing S Pass Sub-Dependency Ratio Ceiling will be reduced to 18 per cent from Jan 2022 and 15 per cent from Jan 2023.
What this means to you: Working in manufacturing? You'll now have more chances to deepen your capabilities.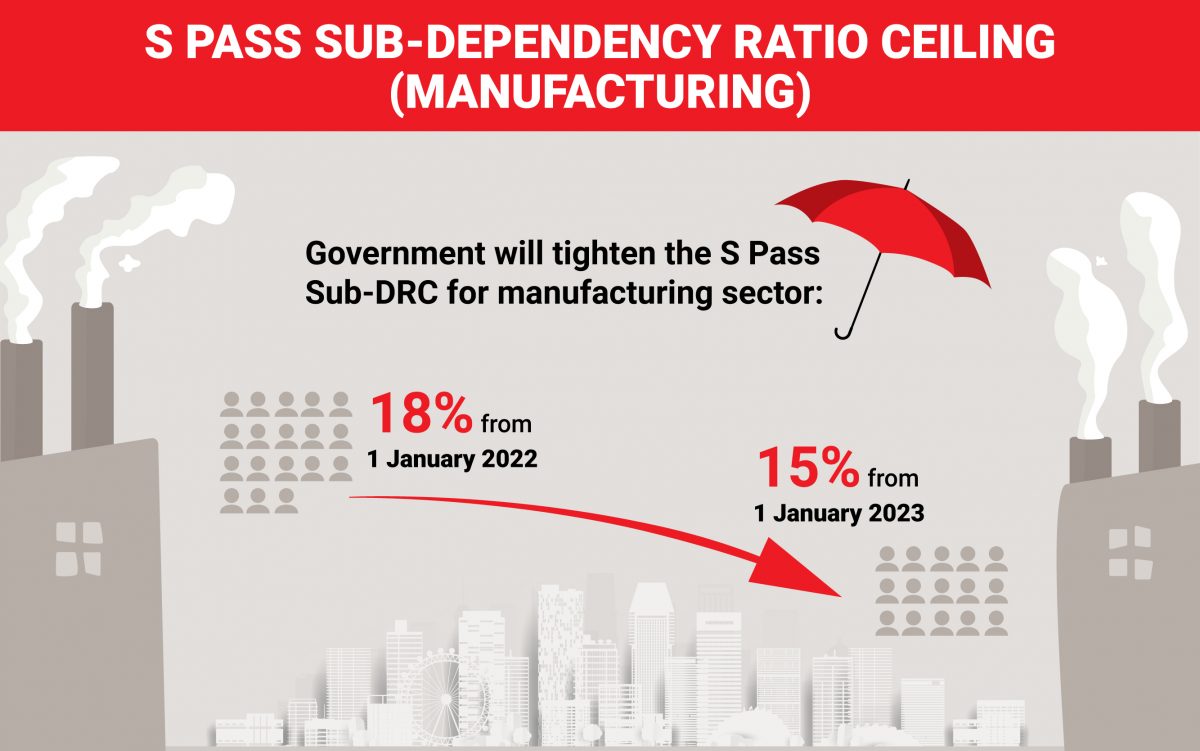 #7 Extending the Capability Transfer Programme (CTP)
New sectors will continue to get support to build the capabilities of their local workforce. The programme, which will be extended up to end-September 2024, will push on with the foreign-to-locals skills transfer.
What this means for you: If you're working in one of these sectors, you will learn new skills from your foreign colleagues to do better in your job.
#8 A Boost for Healthcare Workers
In a bid to make healthcare jobs more attractive as our population ages, salaries for nurses and other healthcare workers will be raised.
What this means for you: you'll take home a fatter paycheque if you make a move into the healthcare sector. So, what are you waiting for?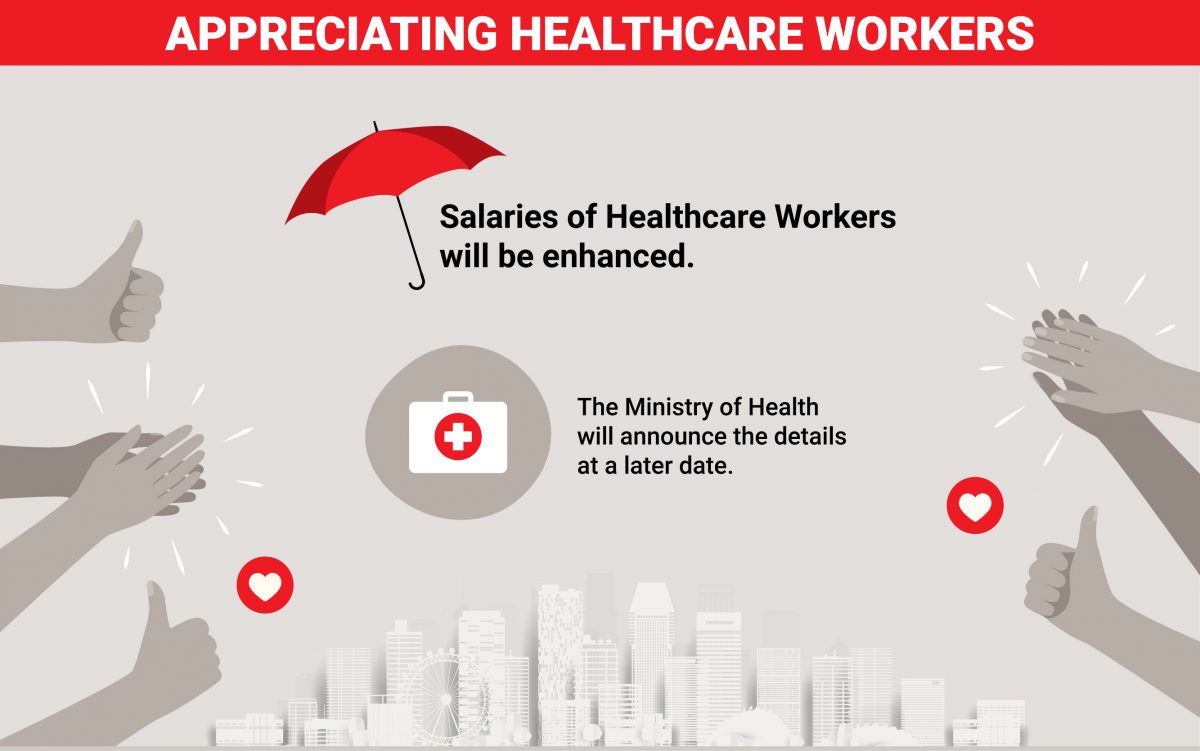 Social Compact
#9 Enhanced Support for Older Workers
To encourage firms to raise their retirement and re-employment ages ahead of time to 63 and 68 respectively, over $200 million will be channelled to the Senior Worker Early Adoption Grant and the Part-Time Re-employment Grant.
What this means for you: Are you an older worker who wants to continue working? Well, now you can do so earlier.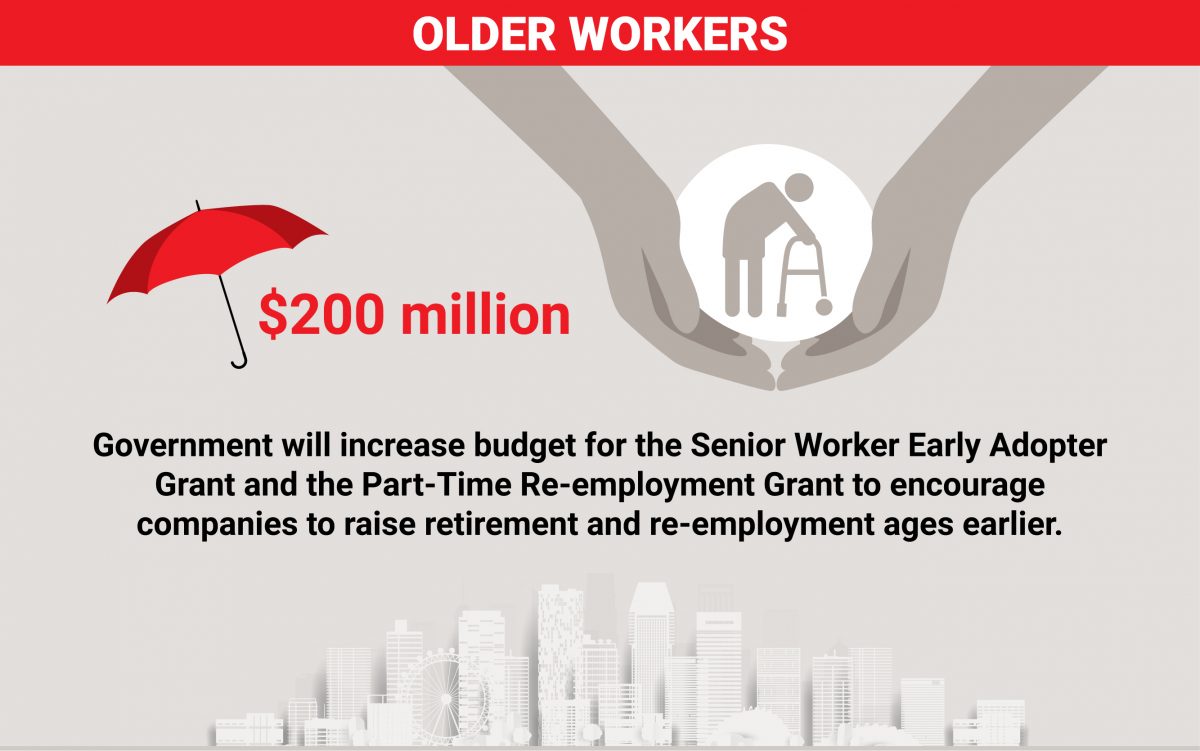 Loading ...

Loading ...

Loading ...

Loading ...

Loading ...