The digital age we are currently in has changed the business models of many traditional industries in noticeable ways.
One group that is staying up-to-date is the NTUC social enterprises. They are redefining the way they reach out to individuals through technology and going digital.
Each of the NTUC social enterprises has over the past year been building up digital capabilities to evolve with changing customer needs that cover every aspect of their lives – from learning to shopping, dining, health, ageing and insurance.
The group came out in full force on 8 June 2018 at their very own NTUC Social Enterprises Digital Fair at the NTUC Centre to showcase their wide-ranging suite of digital capabilities.
We dropped by to find out what some of them had. (Look out for our next feature on FairPrice, First Campus and Mercatus on LabourBeat.)
NTUC LearningHub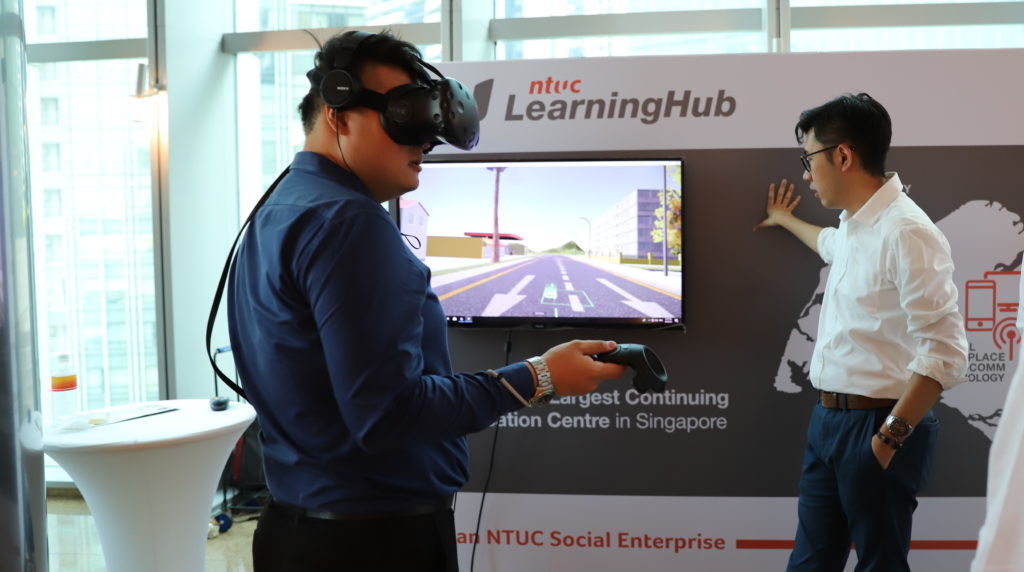 Training with virtual and augmented reality is one direction NTUC LearningHub is headed towards.
In real life, if a worker is working at heights and makes a mistake, it could prove fatal. With virtual reality, that same worker could experience the same working environment first-hand to improve his skills in safety – something that could be difficult to replicate in a classroom.
NTUC Health: Using Robots for Well-being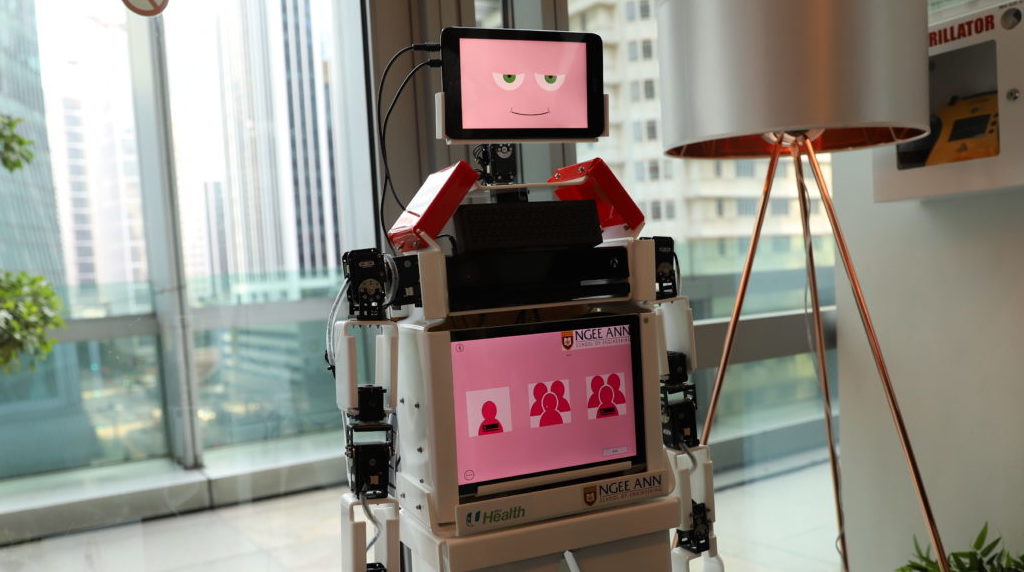 To provide better quality care for seniors and residents of its senior activity, care and wellness centres and nursing homes, NTUC Health has been at the forefront of adopting technology.
Ross the robocoach, for instance, could be used to help conduct exercise classes, games and even language lessons. The one above can converse in English, Mandarin and Hokkien.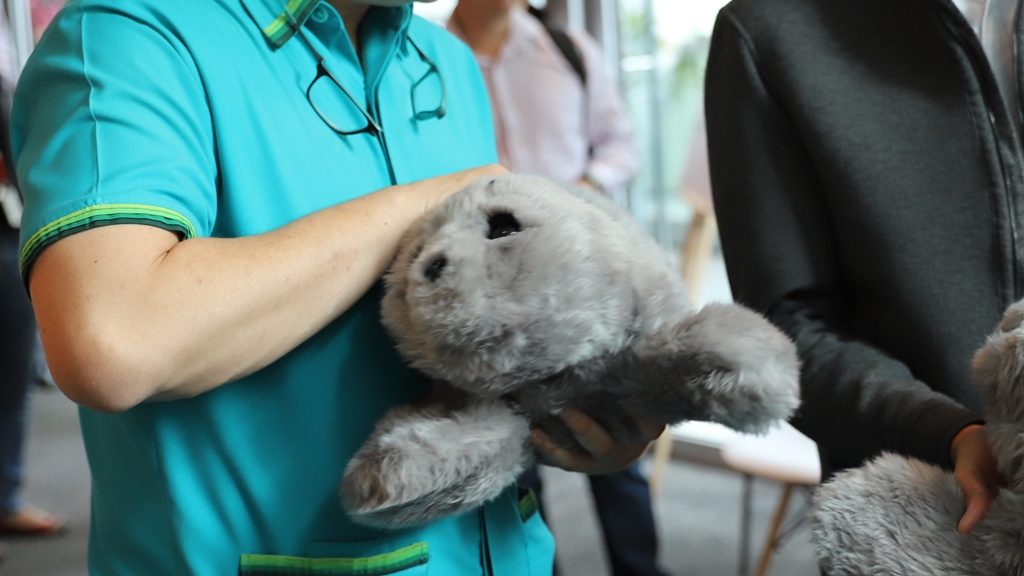 Paro the Seal is a robot that acts as a companion to NTUC Health Nursing Home residents living with dementia. It's active in the day and becomes sleepy at night. It's capable of detecting light, temperature, touch and sound, and responds accordingly.
NTUC Foodfare: Cashless Meals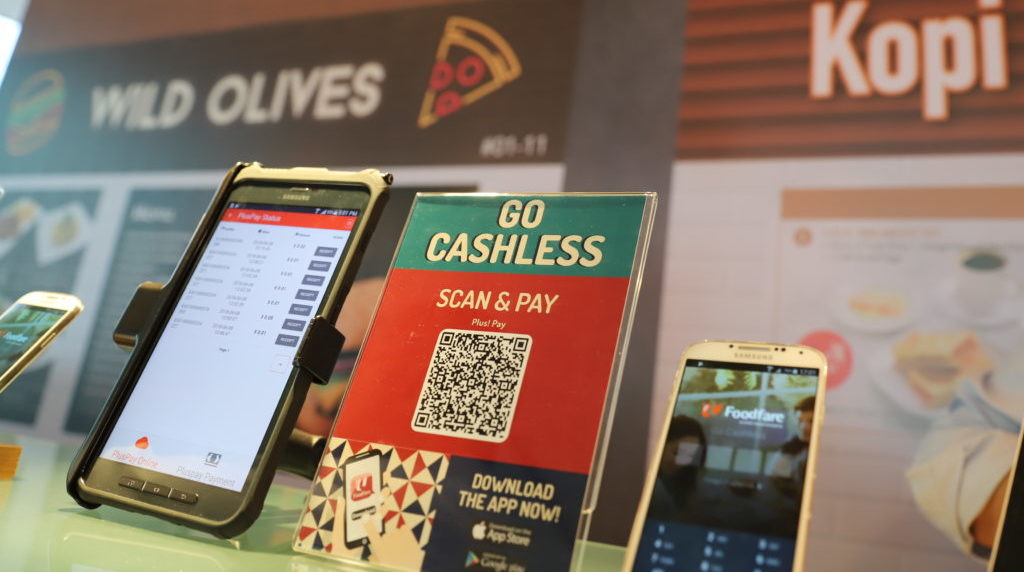 If you have visited Kampung Admiralty and Pasir Ris Central Hawker Centres, you might have realised you're now able to order, pay and collect your food with just the NTUC Foodfare app. The innovation is a great way to go cashless while enjoying some tasty bites!
NTUC Income: Travel Insurance in a Jiffy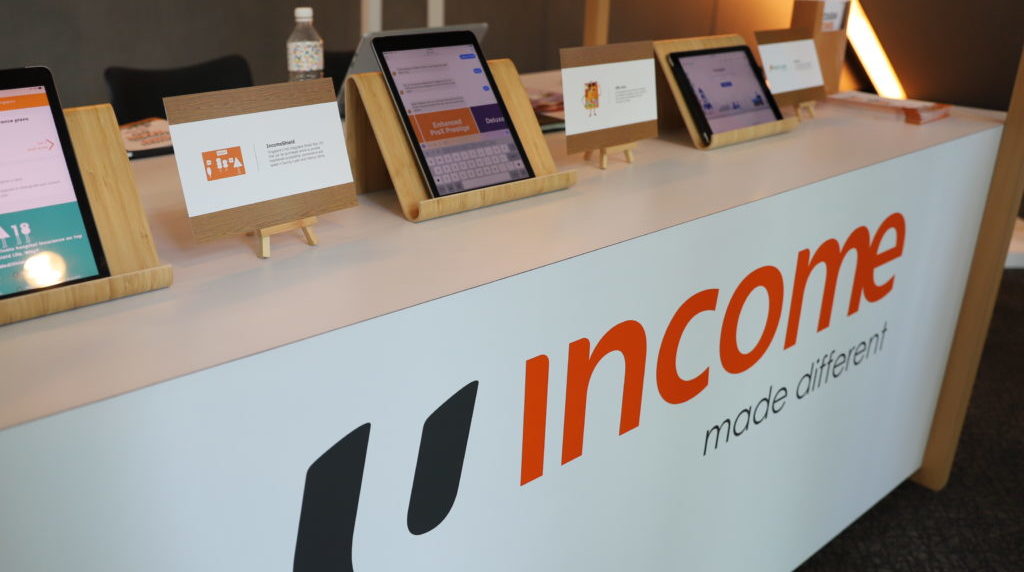 Have you heard of Jiffy Jane? That was one of the showcases at the NTUC Income booth. It's a travel insurance chatbot for mobile messaging applications including Facebook Messenger, which helps customers with queries and handles their travel insurance purchase.
A project in partnership between NTUC Income and Zumata, a travel technology company, Jiffy Jane is a chatbot that acts like your personal travel insurance concierge who's always-on to assist you with your travel insurance queries and helps you purchase a suitable plan in a jiffy.
Plus!: Swiping Deals!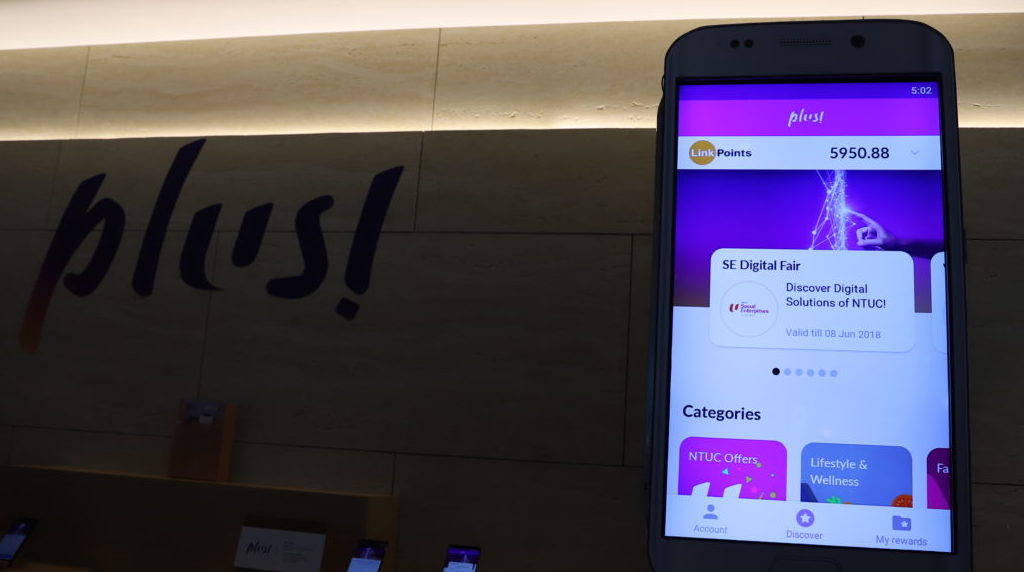 As you might know, it's one of Singapore's largest and most successful multi-partner loyalty programmes, committed to enhancing life every day for its members.
With the Plus! app, you can now have the things you love at your fingertips! Just download the app and discover exclusive discounts, coupons and exciting rewards with your favourite brands.
The app also allows you to check your LinkPoints balance and transaction history.