As an executive housekeeper, Judy and her team of 50 staff in the housekeeping department ensure that each of the 392 rooms at the Singapore Marriott Tang Plaza Hotel is neatened and tidied every day. On top of that, she also makes sure that the hotel's public areas, linen room and landscaped areas are kept clean and fresh.
The avid traveller never fails to show her appreciation to other hotel staff when she goes overseas.
"Leaving a little note is always welcomed because it shows that they've done a good job. Little tokens always help to motivate them too – this is something I do whenever I travel to show my appreciation. It's the little things like these that will warm our hearts," said the 37-year hospitality veteran, who has spent 10 of them with Marriott Tang Plaza.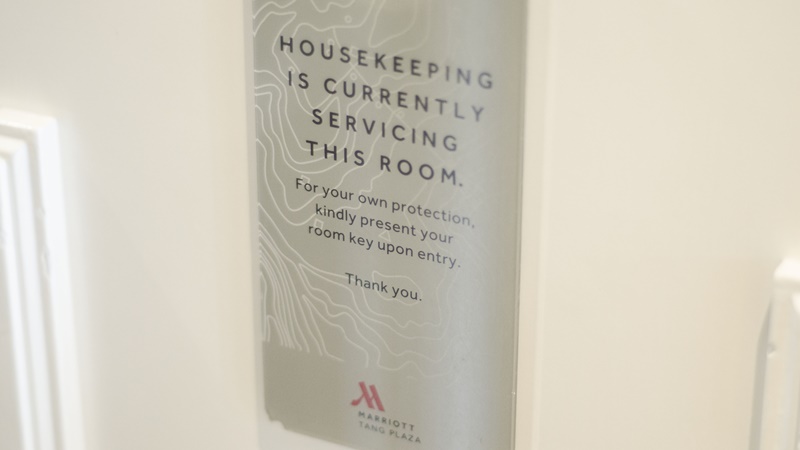 (Credit: Jonathan Tan)
A Matter of Perspective
The work may be intense and physically demanding, but Judy says that it is all a matter of perspective.
"When we encounter challenges, thinking that it is too difficult sets a negative mood. This is when we will always help each other and get the job done. Having more customers and things to do is a good sign, because we have guests staying in the hotel," shared the Food, Drinks and Allied Workers Union member.