Every year, the Restaurant Association of Singapore gives out Excellent Service Awards (EXSA) to recognise top-performing food and beverage (F&B) service staff.
More than 2,400 individuals were honoured during an award ceremony on 4 October 2018. Five were finalists of top category Superstar Award. We find out what makes their service so exceptional.
McDonald's Host Daliyah Binte Latiff, 49 (Finalist)
Daliyah started as a kitchen crew in McDonald's in 2007. She has taken up several different roles through the years and is now a host at one of the outlets. Her job involves mingling with the customers and making sure they have the best dining experience.
She said: "Customer service is not about standing around and waiting for customers to come to you. Your eyes have to be sharp to see what is it that they need and want. I want to be there for them, I want them to be happy."
Service Exploits
Daliyah always come to her customers' rescue. One time, she put herself at stake.
A female student was happily chatting with her friends at the second storey of a McDonald's outlet until a violent man confronted her with a pair of scissors. Hearing her screams, Daliyah rushed upstairs and sent the perpetrator running. Daliyah made sure that her customer was alright and gave her account to the police. Later, Daliyah was told that the perpetrator had asked the girl to choose between life or money. Thinking back, Daliyah realised that she had put herself in danger, but she would do it all over again if given the same scenario.
Another time, a boy with special needs was throwing a tantrum and making a mess. His mother refused Daliyah's assistance out of embarrassment, but Daliyah never gave up. She calmed the boy down with stickers that belonged to her niece. Thanks to her, the mother finally got to eat in peace.
Suki-Ya Restaurant Assistant Manager Tan Gek Eng, 68 (Finalist)
Mrs Tan has been in the F&B industry for 25 years, rising through the ranks from a service staff to where she is today. She has been with Suki-Ya for over two years now.
She said: "A lot of regular customers come back and look for me. Sometimes, there are people I don't recognise and when I hear that they are referred to me by my other customers, I am very happy."
Service Exploits
One incident had Mrs Tan burst into tears. She once served a big family who brought their grandparents along to Suki-Ya. She overheard the grandmother telling her children that she was cold even after a hot drink. Without much thought, Mrs Tan fetched her own jacket and offered it to the grandmother.
At the end of the meal, the customer suggested that she will wash the jacket before returning, but Mrs Tan wouldn't have any of it and said she didn't mind. The family gave her a group hug in gratitude, making Mrs Tan shed tears of joy.
Wingstop Restaurant Manager Masliawati Binte Mohd Nor, 35 (Finalist)
Masliawati has come a long way from being a waitress at Grand Hyatt in 2005 to an assistant manager at Wingstop in 2013. Last year, she got promoted to restaurant manager at her outlet, where she manages a team of 20.
She said: "I'm a people person. I like to communicate with my customers, see if they are satisfied or even joke with them. Besides good products, it is also very important to ensure that we have a good service. It's not just me. I train my team as well."
Service Exploits
Masliawati's attention to details and quick thinking helped her win a customer back after a service lapse.
Wingstop works with external logistic vendors for food delivery. One night, Masliawati was puzzled when she saw a completed order in the kitchen at 10pm. Suspecting that it may be an order missed out by the delivery driver, she tried to reach the vendor but to no avail. Concerned, Masliawati called the customer and realised that she had not received the order after waiting for hours.
Understanding that the customer was hungry and unable to find alternatives at such a late hour, Masliawati got her staff to cook a fresh batch immediately and take a cab to make the delivery. As part of service recovery, she apologised and provided complimentary sides for the customer. It worked and earned good feedback.
LiHo Area Manager Bernas Girlie Fayo, 28 (Finalist)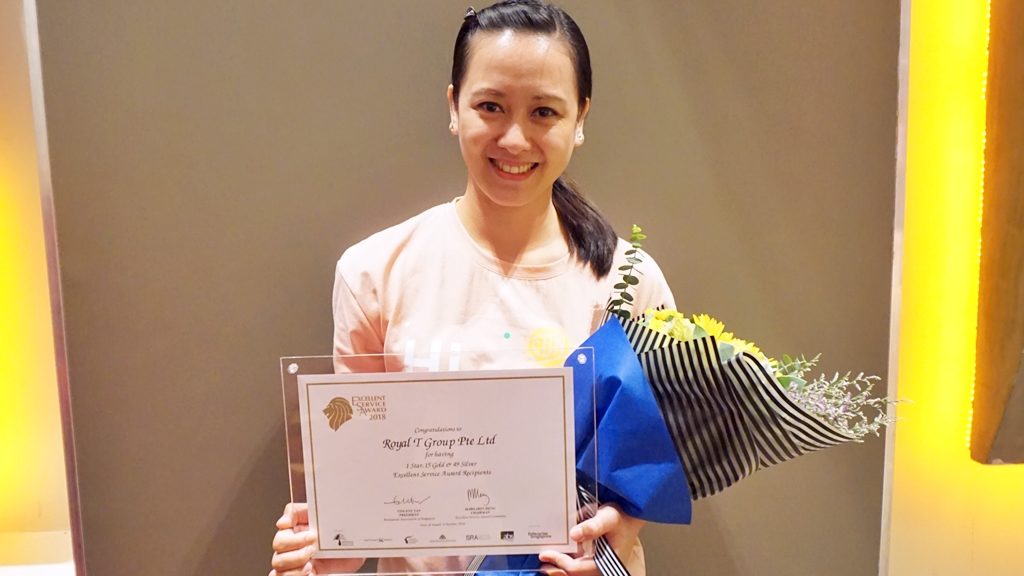 Bernas first started her career as an F&B crew member in the Philippines nine years ago. In 2014, she joined LiHo as a service crew.
She said: "The most memorable moments for me are when customers are satisfied with my service. I enjoy attending to their needs. Some of my regular customers are now my friends."
Service Exploits
Good service knows no bounds, even when there are language barriers. Bernas got creative when she was serving a group of Japanese customers by using Google Translate to make sure she got their orders right!
Hello Kitty Café Manager Jimson Crisostomo Castro, 41 (Winner)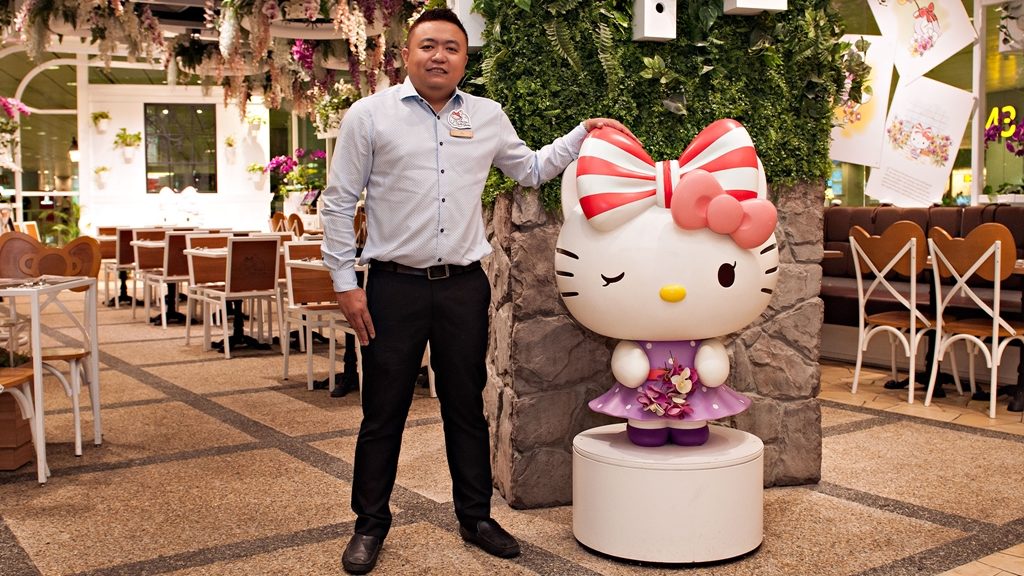 Jimson decided to join the F&B industry right after he graduated from school at 21 years old.
In February 2008, he joined ABR Holdings as an assistant restaurant manager at Swensen's Holland Village. Later, he was transferred to the Hello Kitty Café at Changi Airport Terminal 3, which is also under his parent company's purview.
He said: "It is a difficult job that most people would not be inclined to do, but I love the challenge of it. Satisfying my customers makes me want to come back to work every day and keep doing what I love."
Service Exploits
In F&B, it's not always about food or serving customers within the eatery. Sometimes, it goes beyond.
Jimson, for instance, offered assistance to an elderly couple from overseas who were dining at the Hello Kitty Café. The husband came to Singapore to undergo surgery and was wheelchair-bound.
Noticing that they had trouble moving around the airport, Jimson helped to wheel the husband to the taxi stand while the wife managed the luggage trolley. As they would have had difficulty getting into a normal taxi, Jimson thoughtfully arranged for a larger taxi to pick them up.
The customers were very thankful for the help and even returned to bid farewell before flying back home.
Related Topics: