Every festivity comes with its own set of traditions and Lunar New Year (LNY) is no exception. In this photo story, we look into how a business keeps the traditions alive with the help of its dedicated workers. Find out all about where kuehs, a steamed delicacy that the Chinese sometimes eat as a snack or use as a religious offering, come from before they make their way into your homes.
According to local Choz Confectionery, their sales rise by up to 50 per cent and they produce near to 10,000 pieces of kuehs daily. We dropped in on the company's employees in the ang ku kueh and nonya kueh departments to find out more about the process.
Part 1: Ang Ku Kuehs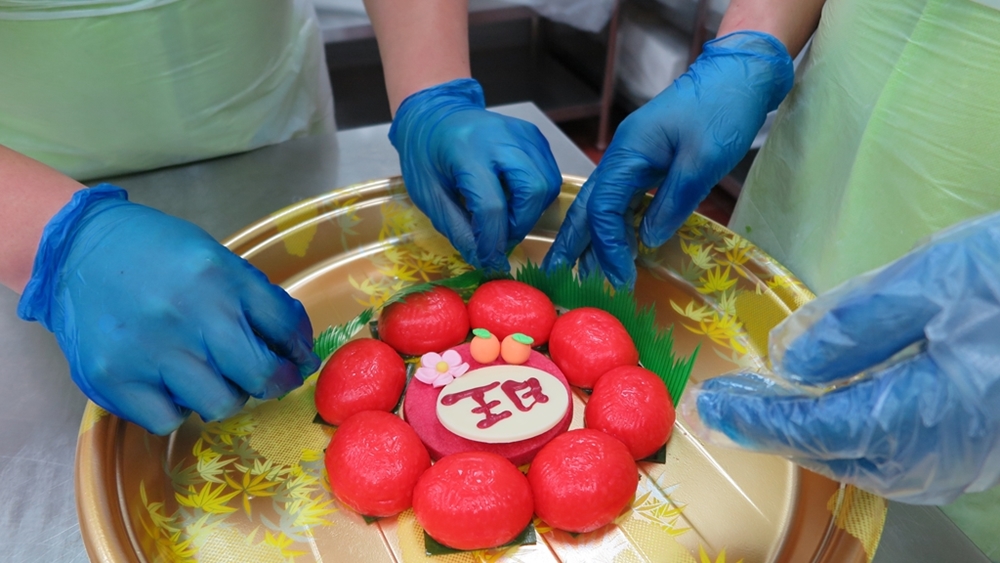 It's two weeks before Lunar New Year and we are at Choz to see what goes into the kuehs that we love to eat. One hot favourite during the season is ang ku kueh, loosely translated from Hokkein as "red tortoise cake".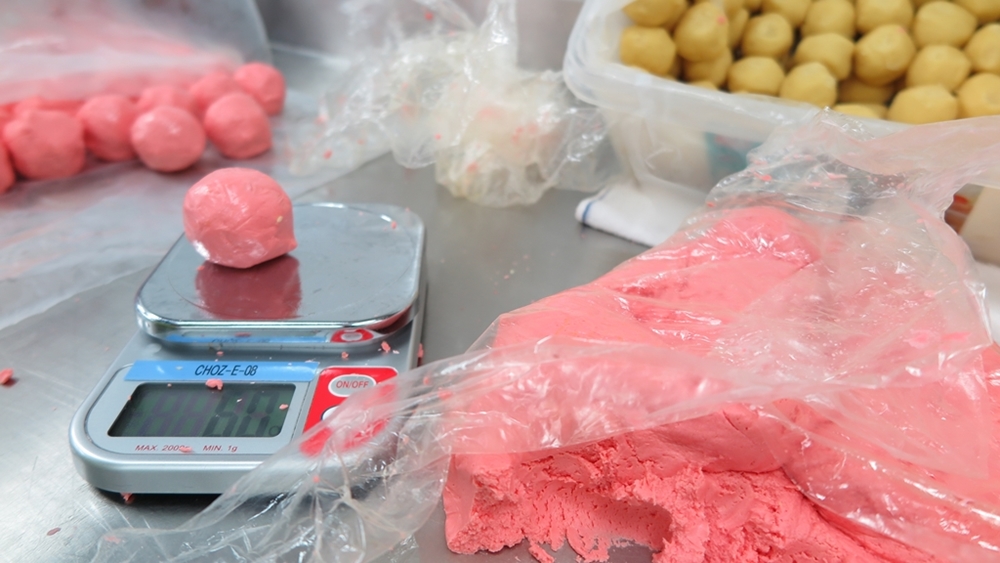 At Choz, there are two sizes of ang ku kuehs. A small one comprises 30g of skin and 20g of filling. Instead of just plain flour, Choz adds sweet potato to the mix for a better taste. The workers, with their wealth of experience, usually get almost the exact amount of dough at their first try but always put the wrapped product on the scale to make sure.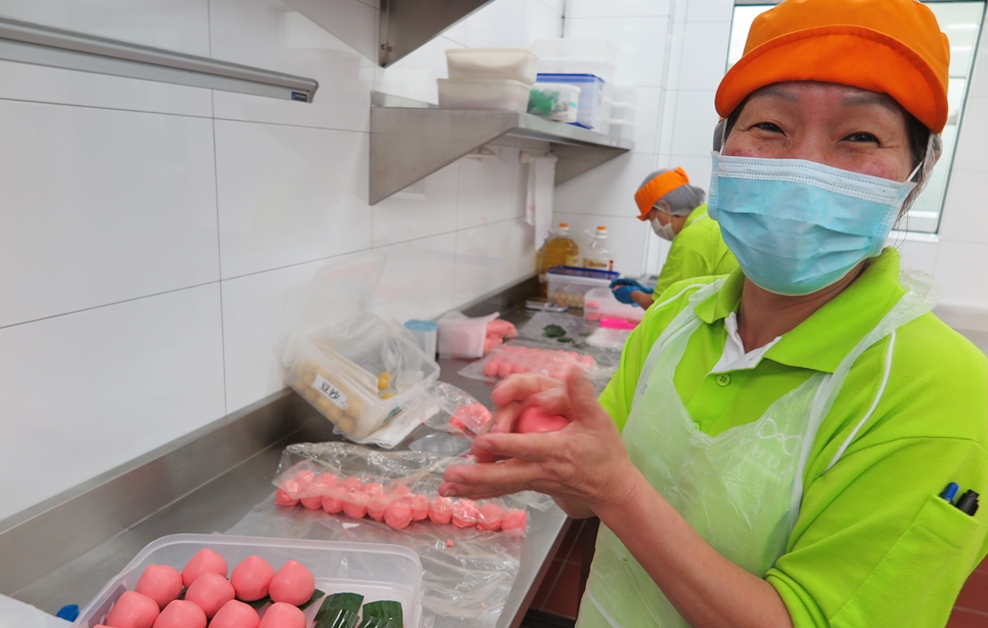 Meet Siew Qing, 52, who has been honing her skills for the past 12 years. Now a supervisor, she wraps one in eight seconds or less. Siew Qing immediately breaks into a grin when I joke that her movements are faster than the camera shutter. "It is important to maintain the balance of the filling while you wrap. Else, when you bite it on one side, it's just the skin," she said.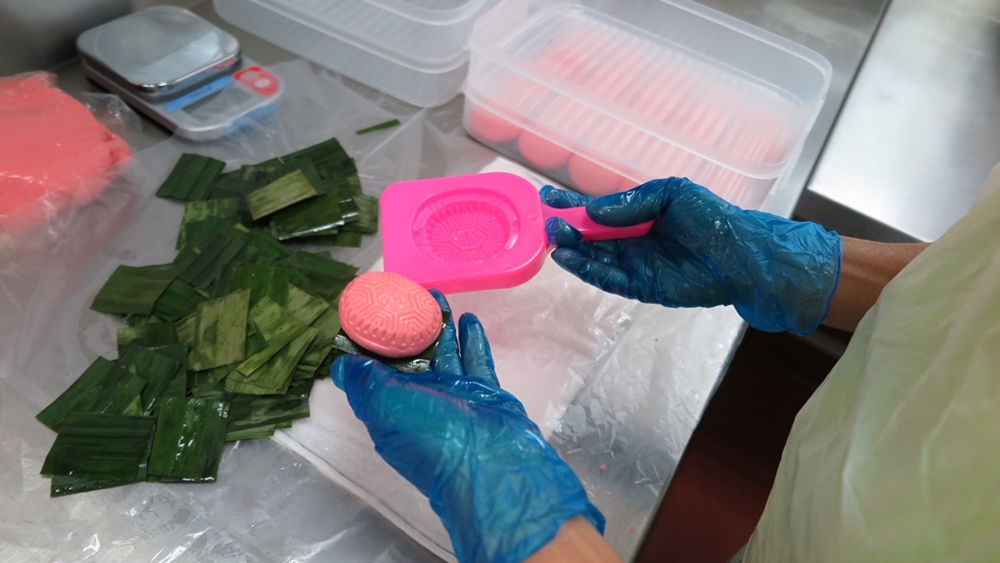 The hand-wrapped kuehs are then passed down to another worker in the line to give them their signature tortoise imprint and pandan leaf base. It is the Chinese's belief that tortoise represents longevity and the colour red brings prosperity. The pandan leaf not only prevents the kuehs from sticking to any surface but adds a subtle fragrance to them.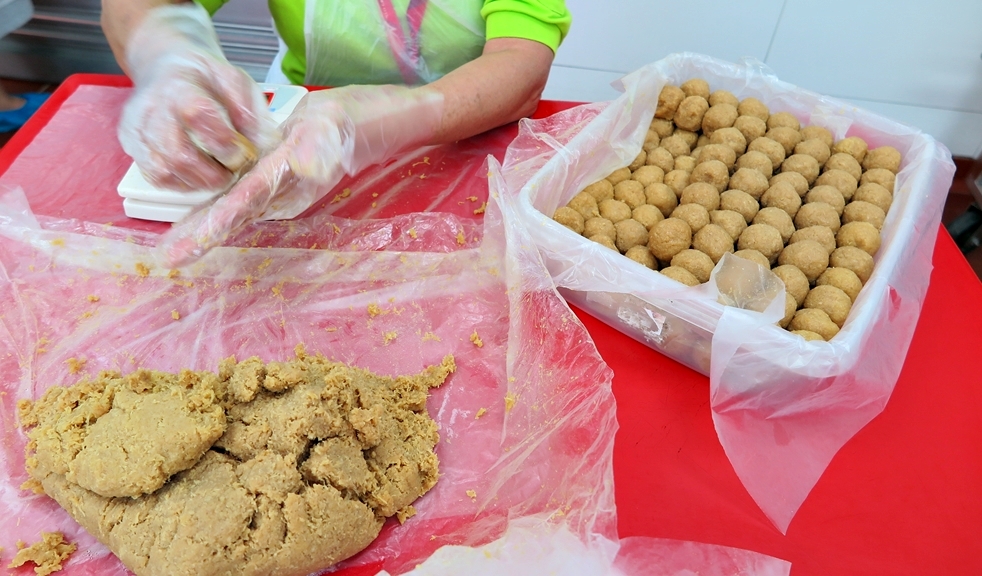 A whiff of a sweet coconut fragrance gets me following to another spot. Over the years, confectioneries have gotten innovative with their fillings but the three traditional flavours never get old – mung bean, grated coconut with brown sugar and peanut. Recognising consumers' preference for traditional fillings, Choz rolled out mung bean ku kuehs with green tea skin end of last year for a touch of novelty.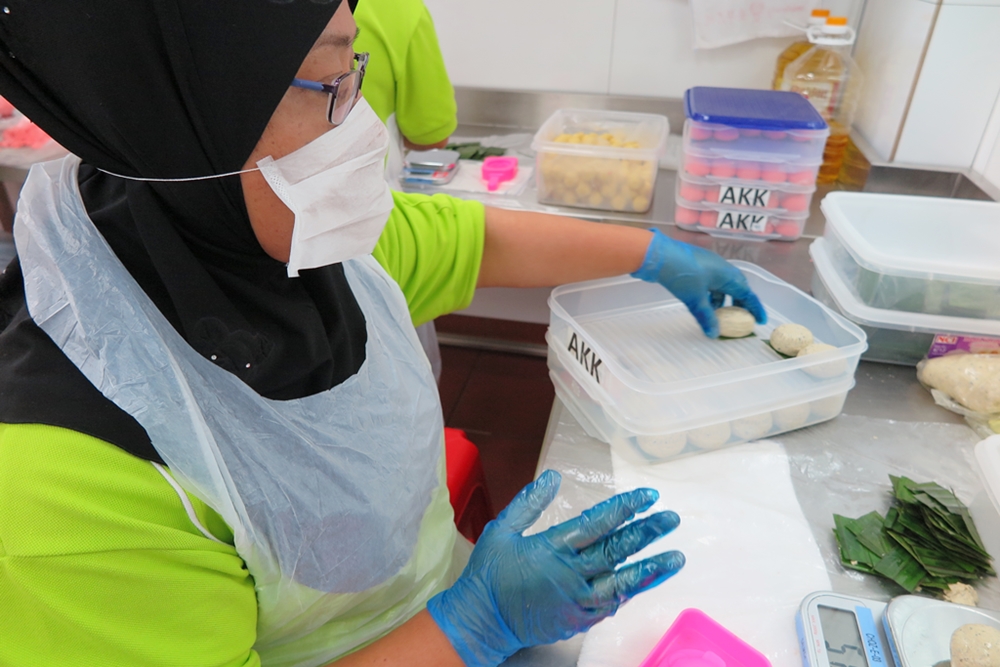 Salmah Binte Suthiman, 59, loves making kuehs at the Halal-certified confectionery. Working part-time from 7am to 2pm, she is able to earn an income while indulging in her hobby of making pastries. One of her favourite goodie during LNY? Pineapple tarts. She bakes whenever she finds the time at home.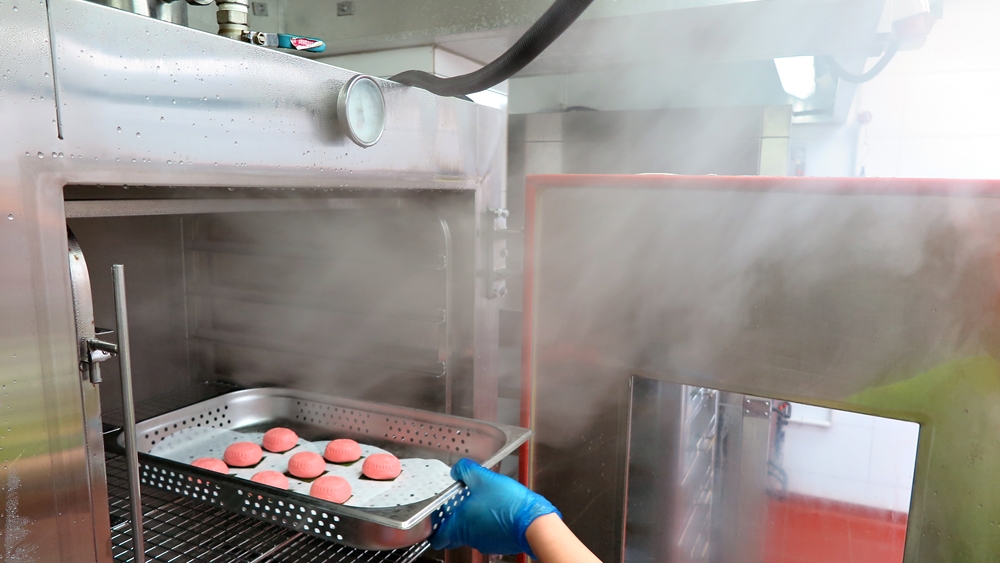 The last step of the process – steaming the ang ku kuehs at 100 degrees. One of the workers diligently sets the timer at seven minutes, and not a second longer.
Part 2: Nonya Kuehs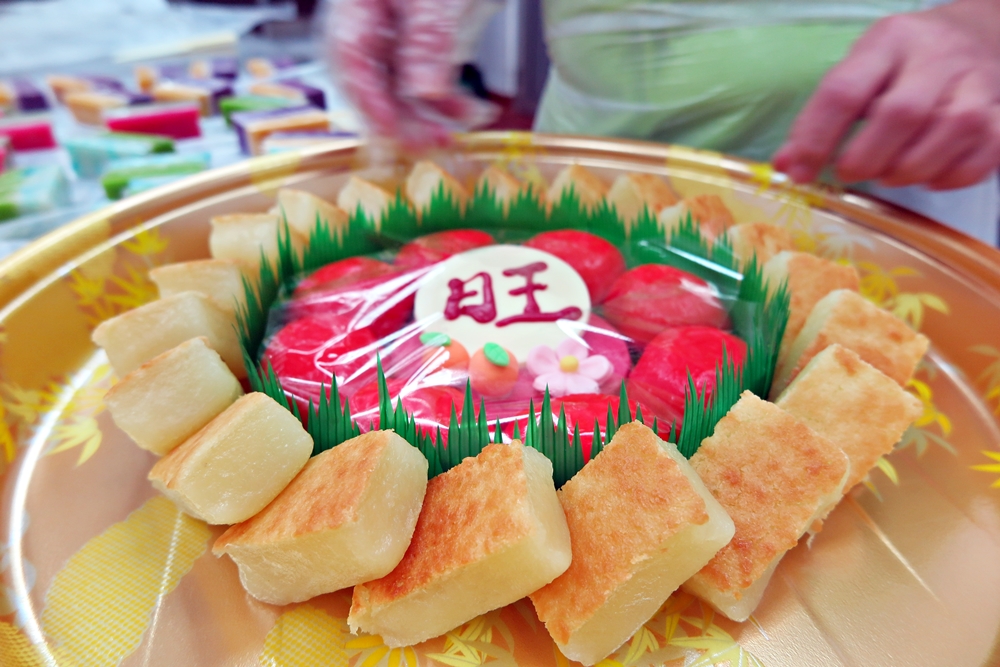 Tapioca cakes or Bingka Ubi, which many Chinese and Malay children have grown up eating, make the second ring of Choz's LNY nonya kueh platter.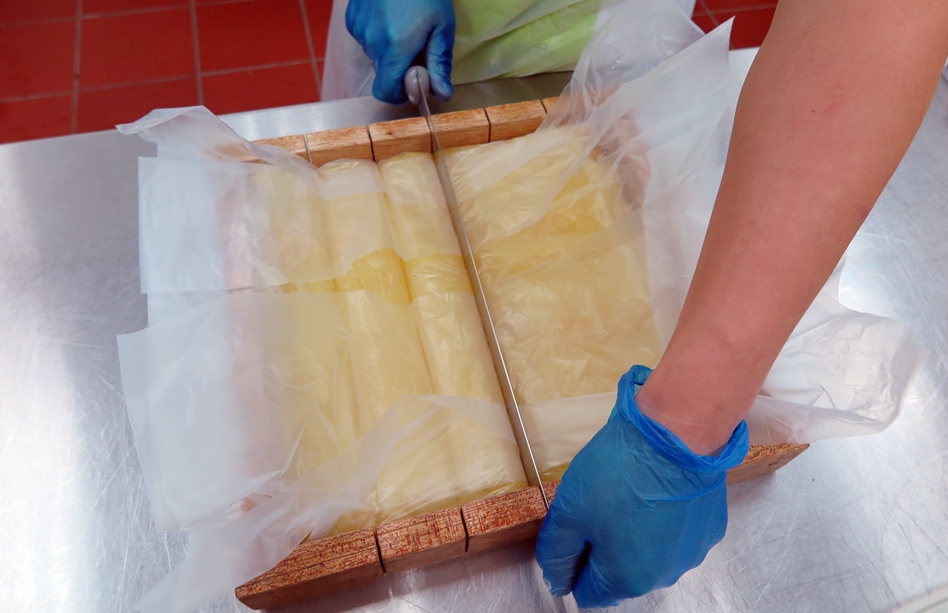 After the block of tapioca cake from the steamer has cooled down, it is placed in a wooden box for marking. The even demarcated lines ensure consistent portioning.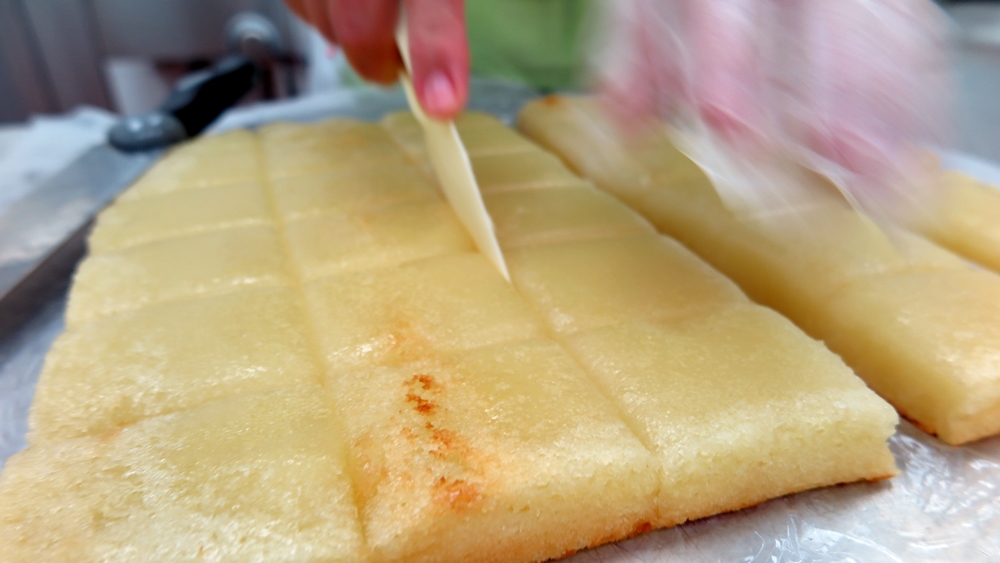 According to the workers, they have to be quick when cutting to prevent the kuehs from turning hard due to overexposure. The kuehs sport a slightly crispy and golden outer texture after they have been overturned – a sign of a successful batch.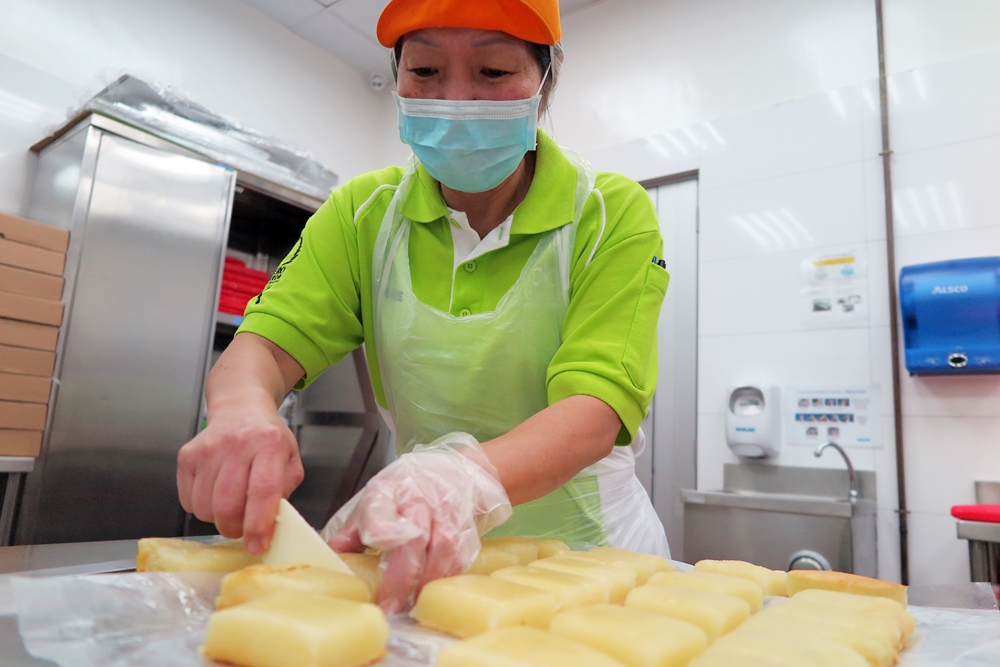 As nonya kuehs take longer to prep and deliveries start as early as 7am, the department in charge starts work daily at 3am.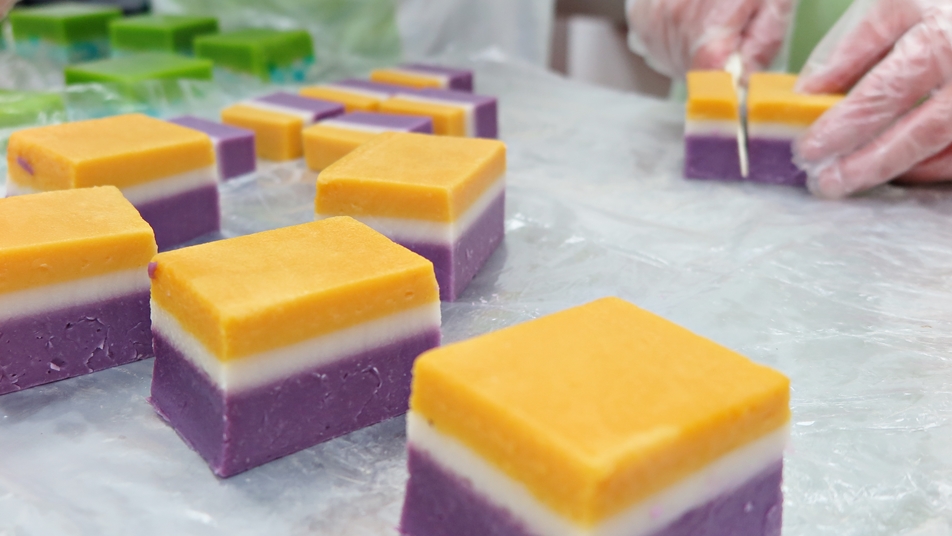 One of Choz's signatures is its three-layered kueh talam comprising sweet potato (top), coconut milk (middle), and yam (bottom). The local twist comes after having done much research and development. Kueh talam is commonly two-tiered, with pandan and coconut.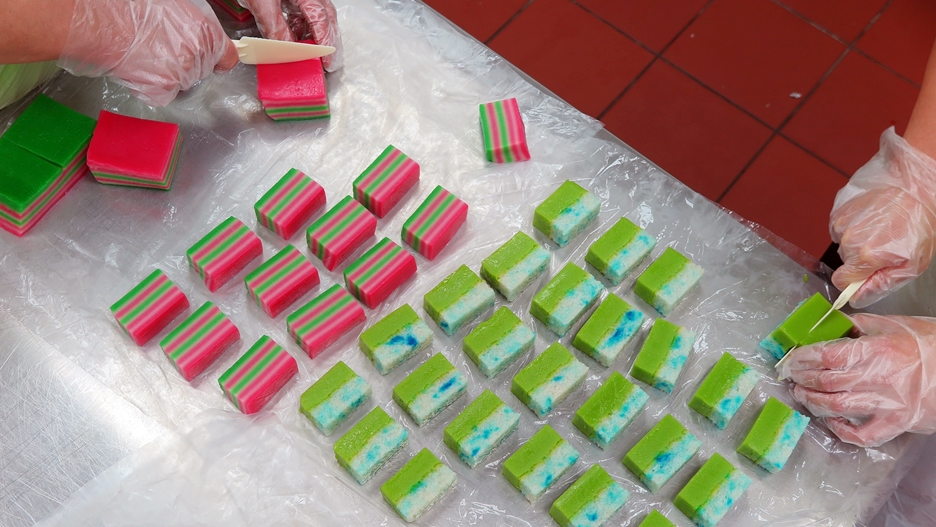 The workers cutting the freshly-made lapis sagu (left) and kueh salat (right) into slices.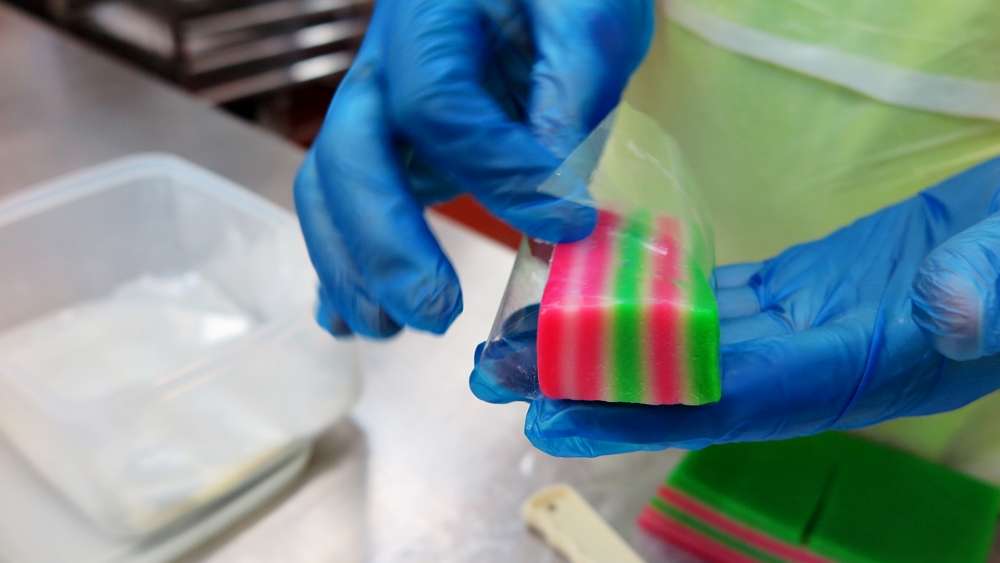 Each nonya kueh is individually wrapped with a thin plastic film to keep them from sticking to one another.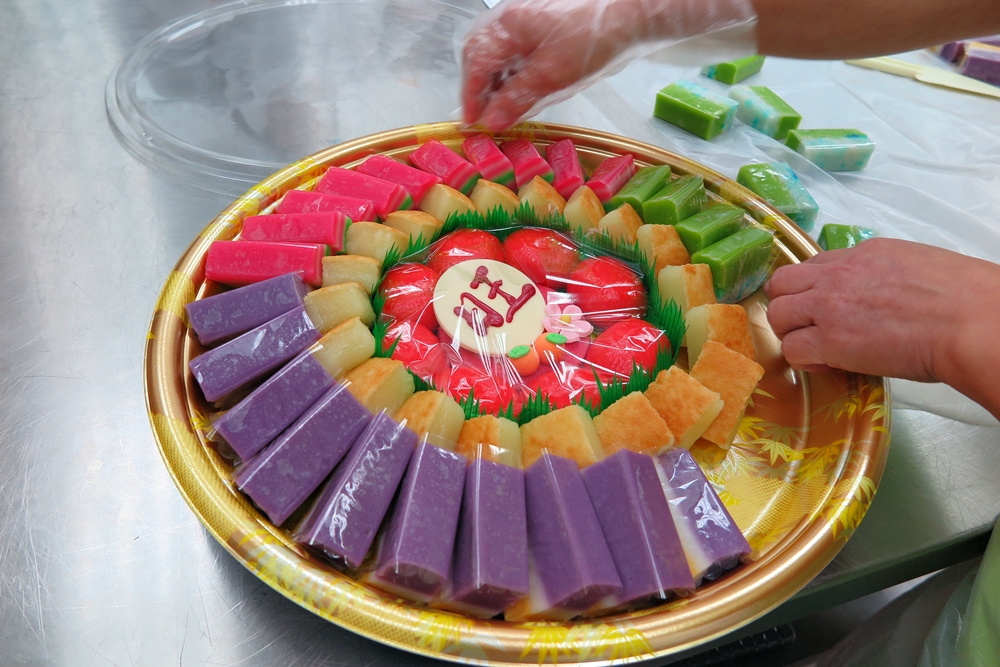 A worker completing the vibrant 58-piece LNY platter, which has a Chinese character symbolising prosperity at its centre. Each platter is carefully packaged and sealed to ensure the plating is intact during delivery.