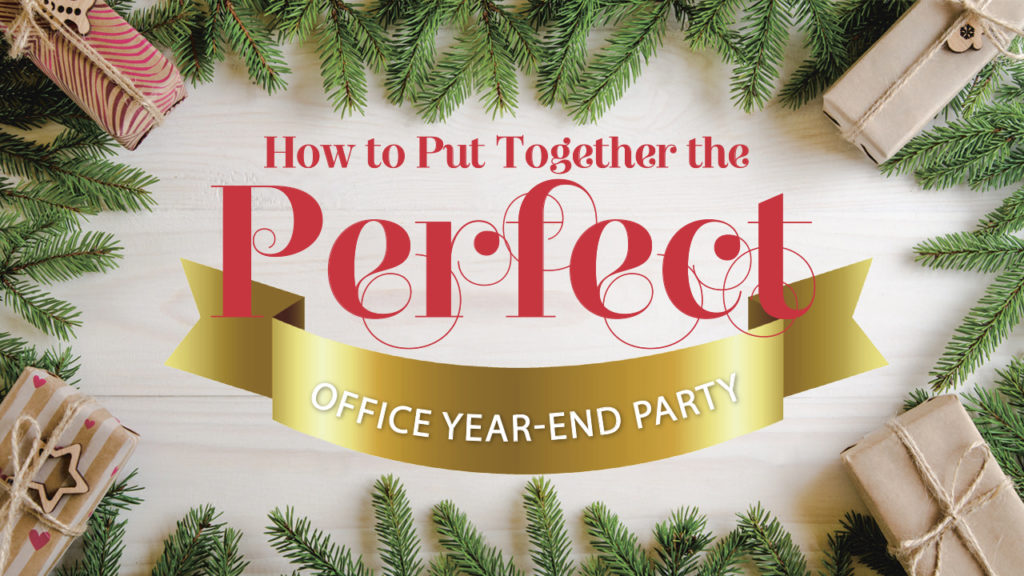 You're suddenly faced with the task of bringing some festive cheer to your office setting, catering to a diverse group of colleagues with eclectic tastes, preferences and energy levels.
First thing, don't panic. We've lined up a few simple things to keep in mind when planning an office party so good that everyone will be your best friend the following year!
Meet the Boss
First things first – get to know exactly what the boss expects from the party, especially in terms of venue, theme and budget. You wouldn't want to be getting stressed out guessing exactly what needs to be done – party planning is supposed to be fun!
Get help
Don't be shy to ask your colleagues to help you out. Again, it's all about having fun with your mates as you round up an eventful year with some festive cheer.
Send invites early
Pick a date and book the venue. It's the festive season and spaces (be it in the office or an external venue) will be in demand. It can be tough getting everyone present, so send the invites early to book their dates. That said, don't worry too much about people missing out, there's really nothing you can do about it.
Pick a Theme
You know your team/department dynamics best, so pick something that all your co-workers can participate in with minimal effort for maximum effect. A red and white colour theme could work just as well as dressing up like Santa's elves.
Food and Drink
The main event – this is where the bulk of your budget should go to. Catering works just as well as pot-luck, but be sure to check in on dietary restrictions and be sensitive to all needs. The worst thing you could do is leave someone hungry and left out because you ignored their needs.
Games
Again, the nature of the games depends on the dynamics in your workplace. Be mindful of colleagues who may be older or have special needs.
Gift Exchange
Set a reasonable budget for any office-wide gift exchange as everyone has different circumstances. While there are many different ways to go about doing this, websites such as Drawnames.com can simplify the process for you.
Have Fun!
Manage the entire programme and don't be afraid to delegate the roles among the team. As with all parties, enjoy the process and the actual merry making!
Related Topics: